An OK Lube, Not for flavor
I would not suggest this one you have better options. It gets sticky and the flavor is terrible. It is made from certified organic extracts.
Published:
Pros:
Organic Extracts
Works as a lube
Cons:
Flavor is terrible
Sticky
Intimate Organics Citrus Burst Lubricant
This is a good use lubricant that lasts for an average amount of time but as a flavored lubricant it definitely fails. It tastes somewhat citrus but not like you would expect orange flavor. More of a poorly flavored lemon and lime. Maybe a flat 7 up flavor, sort of. Intimate Organics claim to fame is that they use certified organic extracts.
Use
This lube is best used for vaginal penetration with intercourse or for use with toys. It is water based so it is safe to use with your silicone toys. Of course you can use it with your metal, glass or wood toys. It works well with a penis too!! It is a thinner lube so it doesn't work well for anal use. It doesn't hold up well anally.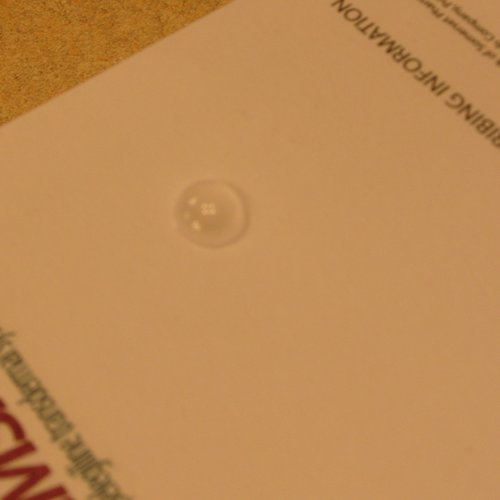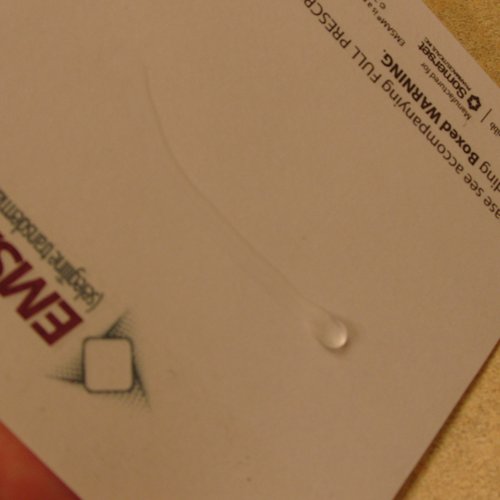 Texture/Consistency/Viscosity
The Citrus burst is slightly thicker than water but thinner than honey or syrup. It will run on your skin. It does run all over the place so be sure you are ready to use it when you tip the bottle or you will have lube all over the place. It is completely clear. When you put it on your skin it will bead up like when you get water on your windshield on your car and it beads. The lube mixes well with your natural vaginal lubricant. One downfall is that it does become slightly sticky and I have problems with sticky. It doesn't glob up and make you feel like you have gum in your crotch but I had great desire to get up and use a wash cloth to get it off of me.
Taste/Aroma
As I mentioned is tastes similar to a flat 7 up soda. It also smells like 7 up. It smells better than it tastes. I would not suggest this one for someone who wants to use it will some oral action going on. There are better flavored options.
Ingredients
Glycerin - skin conditioning agent
Propylene glycol - maintains texture and consistency of cosmetics
Aroma
Aqua
Alcohol
Lycium barbarum fruit extract - goji berry, acts as a skin conditioner and astringent.
Aloe - skin conditioner, soothing and antibacterial effects
Cymbopogon Schoenantus extract - acts as a skin conditioner
Barbadensis leaf extract - acts as a skin conditioner
Sodium saccharin - artificial sweetener
Glycerin - A note on glycerin: it is a sugar derivative, common ingredient in most lubes on the market. It can cause UTI's and Yeast Infections. Some may also have "allergic" type reactions to it.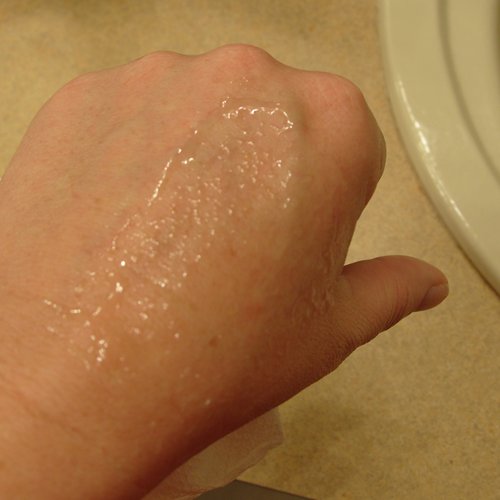 Performance
This lube works well as a lube with a degree of stickiness. It lasts for 10 minutes or so depending on your level of activity. It is easily reconstituted with saliva or water. A quick fix for waterbased lube is to have a glass of ice water on your bedside stand and then simply wipe some of the sweat off of your glass to reactivate the lube. Then you have your fluids handy for when you are done! It does feel good on your skin and lubricates well. It is just that after play you feel like you need to clean up. It does have a residue when it dries. It is not gummy but it is sticky.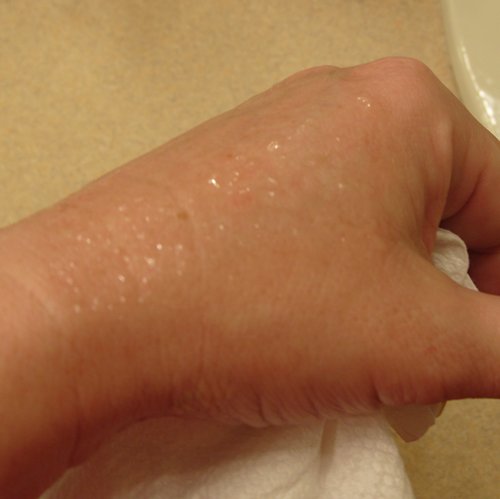 Packaging
The lube comes in a clear bottle with a black flip type lid. There is a picture of a lemon and lime on the bottle. The bottle contains 4 ounces of lube. It does have the certified organic seal on it. It is certified by the USDA board for extracts. It is made in Canada.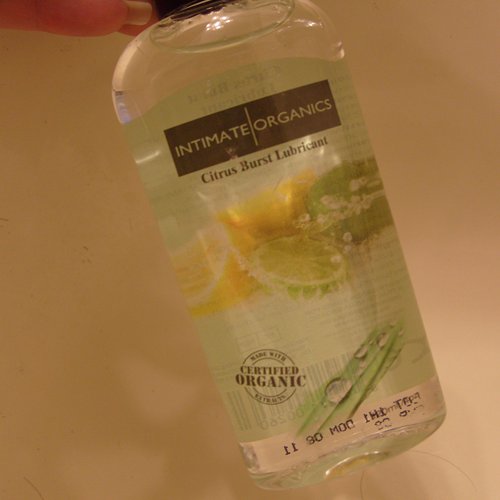 Experience
While this is not as bad as KY your and mine or Astroglide I still wouldn't suggest this one. It does get sticky, not as bad as Astroglide. I did have to get up and clean off the residue. If I didn't have anything else around I would use it.

Do not purchase this if you want a flavored lube for fun, this taste is not fun!
Follow-up commentary
2 months after original review
This one just is not for me. It doesn't taste good and it doesn't perform well for any of my uses. There are better options out there.
This content is the opinion of the submitting contributor and is not endorsed by EdenFantasys.com

Thank you for viewing
Flavored lubricant
review page!