Lube pack with 5 different quality lubricants for you to try!
This is a quality lube pack with 5 different kinds of lubricant. It's excellent for discovering just what you like in a lube! With this you're able to create and experience a variety of play sessions. Whether you're into a warming, tingling, the smooth silicone, or increased sensitivity; this pack has it!
Published:
Pros:
A little bit of everything, great for discovery, cheap, ideal for lube beginners
Cons:
The bottles are too small
The Mood lube 5 pack contains 5 different kinds of lubricant:
A water-based, a silicone, a warming, a tingling, and a sensitivity enhancing lubricant.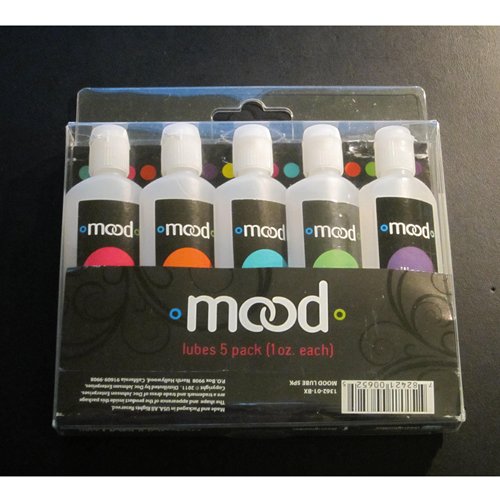 It's excellent for discovering and playing around with what types of lubes you like or perhaps dislike. It's very affordable and definitely worth the price.
Neither of the lubes has a distinguishable smell or taste, and is rather an improvement of the play than a bother.
All lubes are made in the USA, sugar free, and non-staining. All but the silicone and warming lube are water-based, and besides the sensitive lube they're all paraben free.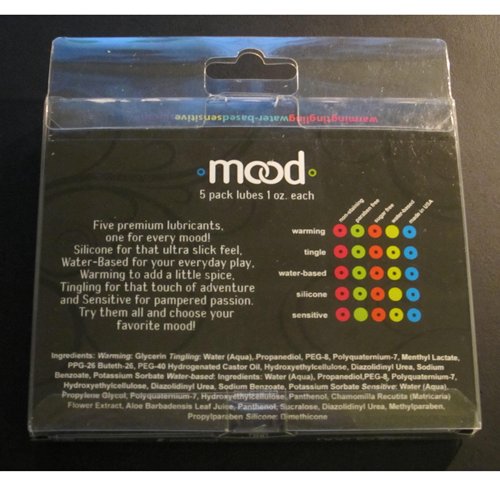 I found most of the lubes to do exactly what they promised and overall of a great quality.
Each type of lube has its uses and depending on what you like or want at the given moment, I can nearly guarantee that this pack has it!
Water-based:
This lube does what lube does best and that's lubricate the play.
It wasn't too slippery and with the right amount worked very well with or without toys.
Silicone:
This lube gives a very smooth and different play compared to the water-based.
It's worth noting that you cannot use silicone based lubricant on toys containing silicone. This will ruin them. This lube was also very slippery, so be careful when administering lube because it will try to escape the bottle!
Warming:
This lube gives a warming sensation that's excellent for cold nights.
Tingling:
This lube should give a cooling feel, but instead it just left you with a very weird and unpleasant feeling. I didn't like it at all and it's really the only drawback lube within this pack.
Sensitive:
This lube enhances your sensitive areas and adds a whole other level of feeling and sensitivity to the play. I found this lube to be my favourite and it's really one of the lubes that stand out in this pack.
The package is very handy and comes with the characteristic pretty design of the Mood series.
It can be used for storage and along with the bottles it is very discreet.
The bottles all come wrapped in thin plastic, which is very easily removed. The bottles are easy to open and the labels are very easy to read.
The only drawback of this great product (besides the tingling lube) is how small the bottles are. Each only contain 1 oz of lube. I would gladly purchase a pack where the amount of lube you get is much more.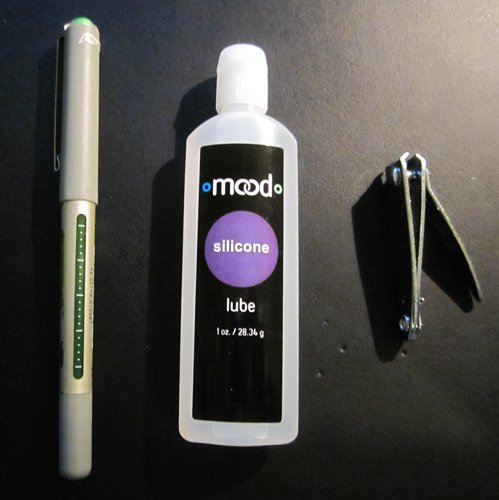 I would primarily recommend this set to beginners or people unsure what they like in lubricants. This way you would afterwards be able to purchase a bigger amount of your new found favourite!
This content is the opinion of the submitting contributor and is not endorsed by EdenFantasys.com

Thank you for viewing
Mood lube 5 pack
– water based lube review page!