Slick But Not Warming.
The opinions of the warming sensation vary; It didn't warm at all for me and according to other reviews it either was to hot or didn't heat. As a lubricant it makes things very slick and requires very little to do so. It's runny however and a little sticky on legs or hands but not on the general lady part itself. It absorbs nicely but not quickly.
Published:
Pros:
A little goes a long way,not silicone based,makes stuff slide in quickly and smoothly.
Cons:
Gets sticky on other body parts;hands or legs. Wasn't warming. Runny.
I purchased the small bottle of ID warming sensation so if I didn't like it I wouldn't be wasting my money. I noticed that for me it didn't warm on contact or even If it was on my skin for a little while (It only tingled on my skin). According to the bottle it says; warms on contact. I think every woman's body reacts differently when it comes to lubricant though. Also according to the bottle ID Sensation is; Latex compatible (so you can use condoms and not worry about this lubricant deteriorating them). According to the bottle ID Sensation; "is not a spermicide but may kill some sperm". I also found something odd on the bottle it says "Should not be used if pregnancy is desired". This didn't irritate my girl parts or give me a nasty "side effect". It didn't burn either. ID Lubricant absorbs nicely into your skin but not at a rate that makes you keep applying it! I wouldn't use this for anal sex because you might be one of those people (according to other reviews) that get a really hot effect.
This lubricant does last a long time but it just didn't warm up for me. A little goes a long way. It feels really slick during use. Everything will slide in quick and easy. During use this didn't clump on me or dry up but afterwards if I had any on my hands or legs it was sticky. Soap and water will wash this off but a wet wipe will take forever to get it off. So use soap and water if you want to get ID warming sensation off of you. This isn't a silicone based lubricant so you can use it on any toy you want too. There is a weird smell to this lubricant but I have no idea what it is and all I know is I don't like the smell. The little bottle I have has not leaked and the lid is very easy to open. Its not a discreet bottle because ID Sensation is printed on the bottle. This lubricant is clear and has the consistency of thin syrup. This lubricant will run all over in the process of putting it wherever you're putting it. But you can wash it out of clothing or use soap and water if you have gotten it on your skin in another place.
As I've said a little goes a long way! Unless you use soap the smell of the lubricant lingers. Also I have sensitive skin/eczema and it didn't dry out or harm any of my skin on my body. ID Sensation is not a flavored lubricant so don't lick it off your lover or it will taste nasty! ID sensations is not a massage oil and its way to sticky to even try to use as a massage oil. It's a great basic lubricant for hand jobs, sex or using with your toys. Even when you blow a little on this lubricant it doesn't heat up. All I know Is ID sensation makes things slick but didn't warm me up at all (sadly only the mild tingling). As I said though it might heat up for others. From what I've seen on the reviews some people say; it was too hot or didn't heat up at all. Don't take my opinion on the warming sensation because it might be different for you. All you need to know is; its good as a lubricant. I'm going to close this out with the Ingredient list on the bottle! THIS DOES CONTAIN PARABANS!
Ingredient List
Propylene Glycol, Glycerin, purified water, Caffeine, Niacin, Paulinia Cupana (Guarana) extract, Taurine (Found in energy drinks), Menthol, Methylparaban, Potassium Sorbate, Sodium Benzoate, Flavor N&A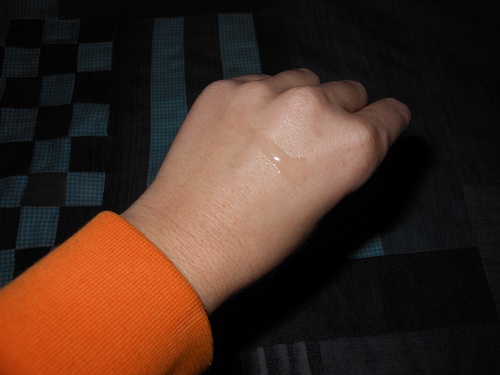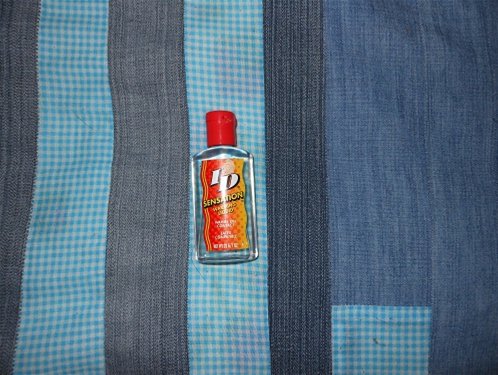 This content is the opinion of the submitting contributor and is not endorsed by EdenFantasys.com

Thank you for viewing
ID sensation warming liquid
– lubricant review page!