Rawr! I'm a...Half-Naked Leopard?
Bring out the inner animal in you with this cute leopard-print corset. Available in regular and plus-sizes, this corset is available for anyone to try! Although the boning quality won't shape you at all, this is a fun corset for when you're feeling wild.
Published:
Pros:
*Soft material.
*Stretchy.
*Modesty panel.
Cons:
*Short!
I wanted to love this corset, truly I did. I got pumped up for it! I nearly ripped the bag getting it open, locked my door, and changed into it as soon as I reached my dorm. However, once it was on I wasn't sure what to think. I like it. It's cute. Why wasn't I more excited?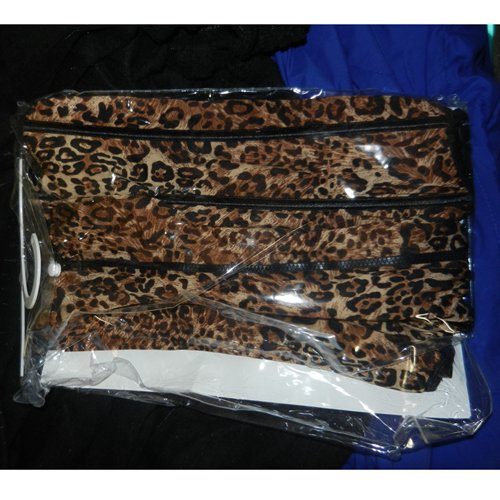 This arrived in a bag much like Halloween costumes do. On the front there was a photo of the model wearing it with all the information and such. Inside, the corset and thong were folded together. The thong, I must say, surprised me in how small it appeared. While it did fit, the material was scarce.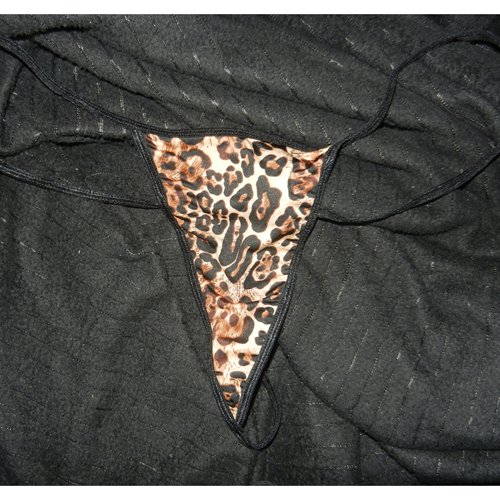 First thing I noticed about the corset is how s t r e t c h y is was. Of course, I took both ends and pulled a few times just to see how nice it stretched. It passed my inspection. The material is soft and silky-like. It feels comfortable, was I was very pleased about.
Now, the downsides. First downside I noted was the zipper. It's a pretty low quality zipper and the part you pull often gets stuck side-ways in the connector to the part that zips. Also, even though the material is stretchy, the zipper took some coaxing to zip up. Be patient with this one, I sense some problems here. I am afraid the zipper will break if pulled too hard/fast, so just be careful.
Also, I was hoping to wear this as a top in public. The shortness of this product really doesn't allow that much. I could wear it with a skirt if I pull the top down a bit and expose some more cleavage, but with jeans I think it just looks silly. It's worth trying if you'd like but I can't promise you'll get many amazing outfits of it. As for something you'll be taking off soon, I highly suggest it.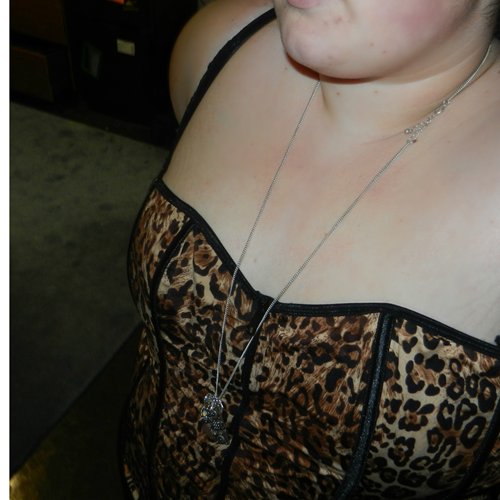 Follow-up commentary
9 days after original review
Because this is so short on me, I tend to wear this under a sweat-jacket on coolers days. It serves me well in using it as such and I've gotten compliments on it. I do wish this was long enough to wear on its own without exposing belly, but I don't mind making adjustments to wear it.
This product was provided free of charge to the reviewer. This review is in compliance with the FTC guidelines.

Thank you for viewing
Basic instinct corset and thong
review page!