Sexy is in the back!
This dress is a dress that I actually feel confident wearing outside the house! I don't need to layer it with other clothing because it is not complete on it's own! It is sturdy, sexy and surprisingly not see-through! It is a little on the expensive side, but save your money for this one!
Published:
Pros:
Sexy
Well Made
Comfortable
Cons:
Expensive ($64)
The Rodeo Drive Long Sleeve Dress by ForPlay was a dress I had on my wishlist, but was only confirmed again by two of my favorite reviewers: Kendra and Lauren, based on their awesome and well done reviews:
Rodeo Drive? Bringing Sexy Back...
and
It's a winner!
I decided to take the plunge and get this myself. I couldn't be more thrilled that I did!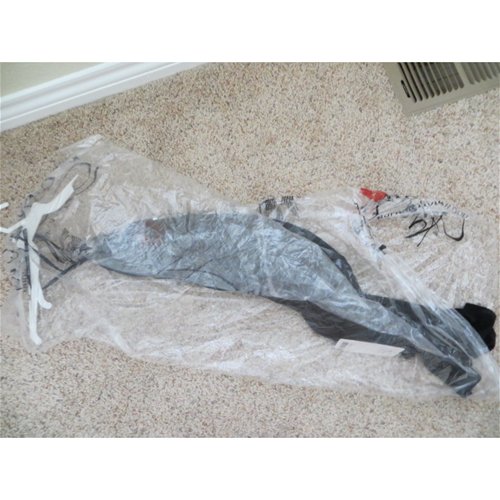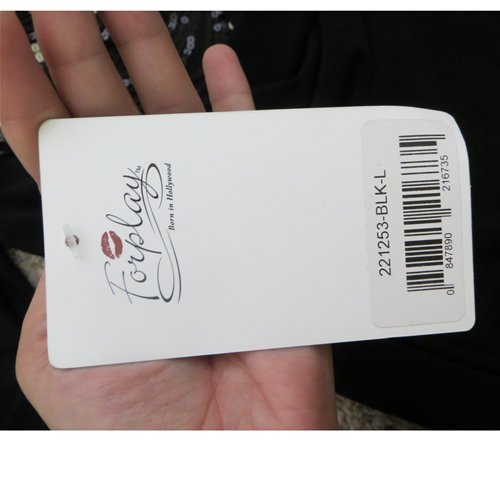 Packaging: Great for storage
The Rodeo Drive Long Sleeve Dress came on a hanger in a plastic garment bag. This was an ideal packaging for me, I am still using this to store the item. The items stays clean and dust free inside the protection of a plastic bag. I put a dryer sheet inside the bag too, to keep smells out!
Made in Hollywood, USA.
Care/ Maintenance: Spend the extra time caring for it!
The care instructions for this item: handwash in cold water only or dry clean. Okay, this dress is one of my favorites, so I will be obeying the rules on this one. It is something I don't want to ruin because of my laziness or neglect. That is why I hand washed it after any night on the town. I also store it hanging in the original package for safe keeping.
Shape/Size: Runs small.
It is available in the sizes: XS, S, M, L, and XL.
I ordered the size LARGE. I am typically a size small-medium. I wear size 4-6 in dresses and jeans. I have a 34D bust. The rest of my measurement can be found on my
profile page.
The reason I ordered up was based on the reviews I read. According to sizing chart for the L: size 10-14 dress, C-D chest, 36-38" band, 28-30" waist, 38-40" hip, and 135-155 pounds. This size seemed to be a good choice for me since some of these were my measurements. The dress length was short, but covered my bum. The sleeves were long enough, but didn't go over my hands. The shoulder was a little wide, but was fine, I just managed it by moving and shifting it around.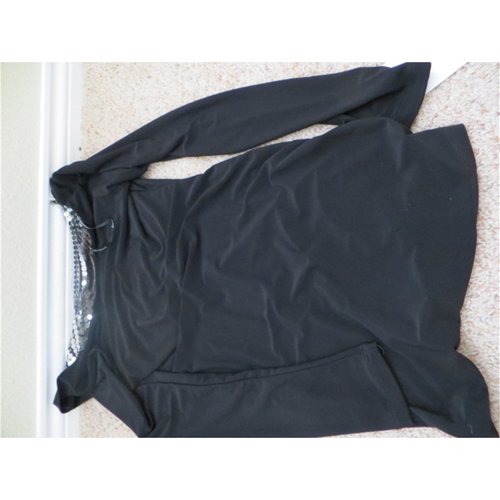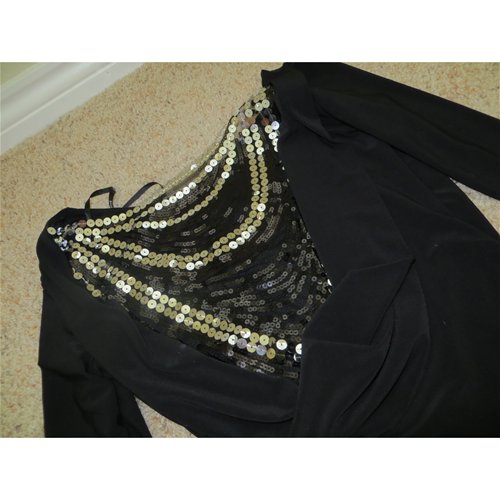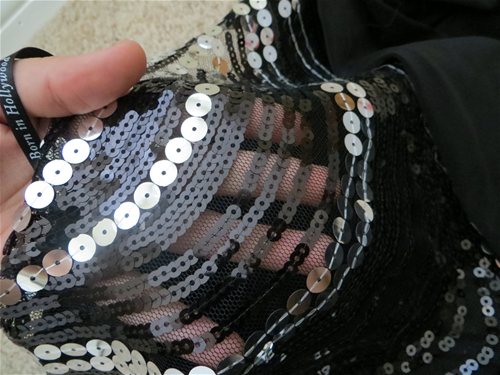 Design/Shape: Love the design.
This item comes in the colors: black
This dress is a mini dress. IT IS SHORT! I ordered up, and it still barely went over my wide hips and bum. The good thing though, is that is not distracting because of the modesty of the long sleeves. The dress looks very modest in the front with the high neck line and long sleeves. But the action is in the back. Along with the nice booty hugging and short skirt, you have a beautiful decorative back.
The scoop back is where it is at. There are a bunch of sequins that drape in an attractive manner, that offer lots of appeal. The sequins are black and silver on a mesh lining. This part is barely see-through because there are so much of them. There is some extra fabric giving it a kind-of cape look, but it didn't bother me. I took many pictures going out on the town in this, and it never looked weird.
I truly love that the design is long sleeve. It is popular right now and so sexy! The back gives it a ton of sex appeal if you think the front is too plain!
Experience
Material/Texture: Comfortable, Soft, Well-made
The material makeup is 92% polyester and 8% spandex. The material is on the thicker side as far as dresses from EF goes, it is not see-through. I wore it with just a bra and panties (both black) and had no problem in many different lighting, including hotel room and club lights! It is perfect for spring-fall, in the winter it might be a bit cold for unless you paired it with leggings.

This dress is very comfortable and soft to wear and touch. I have no need to take it off after wearing it out all night. The only thing that might bother some people is the cowl back with sequins, but it did not bother me.

The construction of the dress is very high quality. The sequins are intact well, the material is strong and sturdy and I found no construction flaws.

Personal Experience : Love this dress, great for going out
Most recently I wore this dress out on the town for a friend's bachelorette party. We had a blast dancing and strolling the streets till late in the morning. While you would think I would be uncomfortable after a long night, I was surprised that this dress was comfortable all night long. Sometimes I did find myself pulling the skirt down a bit while dancing, but this is typical for most of my club wear. This dress looked sexy and tight in pictures and is now my FAVORITE EF dress!
This content is the opinion of the submitting contributor and is not endorsed by EdenFantasys.com

Thank you for viewing
Rodeo Drive long sleeve dress
– mini dress review page!