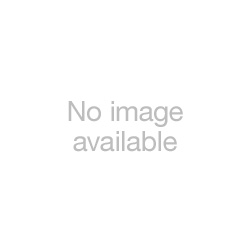 Sexy in the Desert
Costume by DreamGirl
Sexy shimmy-liciousness that was shoddily sewn
This is a pretty costume best suited to cooler weather. It's generously sized by DreamGirl standards, and offers variety thanks to the accessories and variable length. It should rate higher than 3-stars, however the trim on my outfit was poorly sewn and anything that requires dry cleaning gets a star deducted automatically.
Published:
Pros:
+ Runs slightly large
+ Looks like an actual folkloric dress, only shorter
Cons:
- Quality control on the embellishments is subpar
- Dry clean only
Fancy playing out a fantasy from
One Thousand and One Nights
? DreamGirl has a versatile outfit that fits the bill.
However, before I tell you all about this pretty costume, I want to spend a moment clearing up a misconception;
this outfit has zero to do with religion
. Unlike the
Naughty Nun
or
Sexy Nun's Habit
which are based on a
religious habit
,
Sexy in the Desert
is based on Middle Eastern folkloric dance dresses, often referred to as sa'idi or baladi dresses. These dresses come in various styles, though coins and glitz are common features:
You can see sa'idi/baladi dresses in action, complete with face veils, in this clip of Middle Eastern dance legend Tahia Karioka:
YouTube video of Tahia Karioka
.
Authentic sa'idi dresses often cost a few hundred dollars, however DreamGirl brings this Chinese knock-off to the bedroom for $50US. The outfit comes in a clear plastic sleeve with a black plastic hanger attached; the color cardboard insert shows four ways the outfit can be worn though it is a stretch to refer to them as different styles. The material of
Sexy in the Desert
is 100% polyester, exclusive of the elastic and coin trim.
The packaging lists two pieces, however the head scarf and face veil are not attached, so there are technically three pieces. Actual money is used for traditional outfits, but the coins on the dress and head scarf are a thin, flexible metal. Apply too much pressure and they might bend, break or tear off. I would be careful when sitting, or when folding for storage.
The outfit can function as a short dress, or you can raise the hem high enough to make a cheerleader blush by pulling the ties on the side (cinching the waist slightly in the process). It can be worn alone or accessorized with the included head scarf or face veil, or a pair of leggings, jeans or shorts.
Sexy in the Desert is
DRY CLEAN ONLY
so you may want to think twice before engaging in activities that are excessively sweaty or involve bodily fluids.
Want to
shake your bon-bon
like they do in the desert? Visit this link to learn some Middle Eastern dance moves:
Egyptian Belly Dancing with Sahira
Experience
Sexy in the Desert
is from DreamGirl's 2011-2012 Costume Collection, and it immediately appealed to me because, unlike most Middle East dance dresses, it was affordable. I was a little shocked to see such a high number of negative comments calling it inappropriate, but knowing that it was based on a folkloric outfit, I didn't hesitate to order it.
It arrived in a snap-close plastic package which I plan to toss since the outfit can be folded and stored in a drawer. The material feels more like a plain knit polyester than a luxe microfiber to me, and it is slightly transparent as well. You can ignore the "bows/rhinestone accents" listed under "lingerie special features." There is a nice bit of silver embellishment around the neck, at the end of the sleeves and along the hem, but it is all woven, then stitched on; there isn't a single rhinestone in sight.
Sadly, on my outfit the v-shaped trim is crooked:
I ordered this in XL based on
the DreamGirl size chart
which says XL is for D/E-cups. My cups
runneth over
by quite more than that, however I decided to take a chance since the outfit looked stretchy and was advertised as adjustable. Turns out, an XL was snug on my 41-42" bust, but it did fit!
Happily, I donned all three pieces to dance. The dress was easy enough to wiggle into, but tying the head scarf and veil was something of a pain. I wish they had elastic to hold them in place, like a headband, instead of ribbon ties. I was enjoying dancing in my mini-sa'idi dress, but after a few minutes I got so hot I was ready for my husband to take it off of me. The dress has about as much breathability as a pair of cheap pantyhose. On a chilly night in October, this will likely be a plus. On a late Spring evening with no air-conditioning, I quickly overheated, and not in the good way. Unless I'm willing to lower the thermostat to 60°, I think I'll have to put it away until autumn.
It's cute and it fits so I don't regret buying
Sexy in the Desert
, however, I was surprised by how warm it is, and I'm sad about the crooked sewing, so it gets only 3 out of 5 from me.
This product was provided at a discounted price in exchange for an unbiased review. This review is in compliance with the FTC guidelines.

Thank you for viewing
Sexy in the Desert
– costume review page!