Super sexy, super wetlook, and most definitely not lame!
(Of course they meant Lamé, but I thought it was funny!)
These gloves are definitely a favorite of mine! While I wish they came up a bit higher, they still look awesome and they're incredibly sexy, in my opinion! Not to mention they're very affordable. I may pick up a second pair!
Published:
Pros:
Sexy
Comfortable
Breathable
Easy to put on
Cons:
Arrived to me with a slight "run" in them
Packaging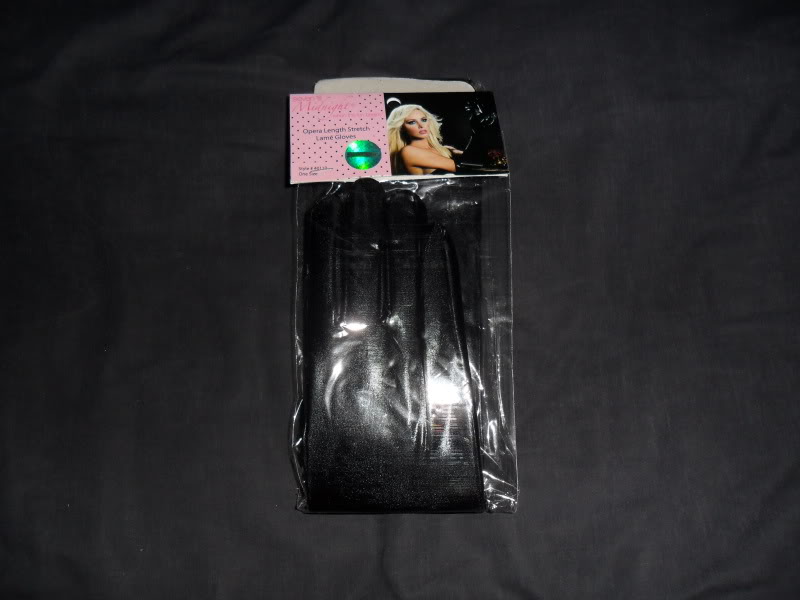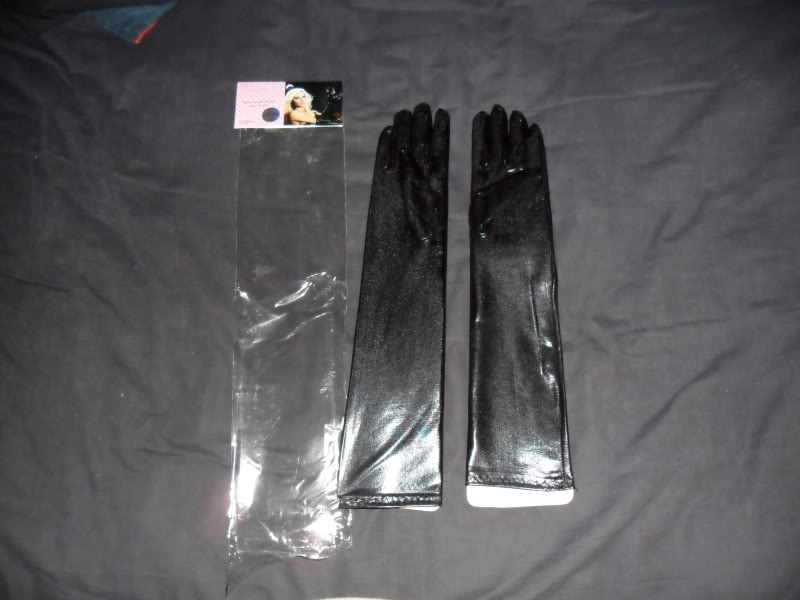 These were packaged quite simply; just folded up in a plastic bag with a cardboard tag up at the top and cardboard, hand-shaped inserts in the gloves to preserve their shape. The package was easy to open and I loved that these were not overpackaged!
Quality
These looked awesome right away- just as I had imagined and SO sexy! The material was soft on the inside (much like
Coquette's
wetlook line). The outside felt slick, with a bit of drag. Just as I imagined! Initially I found no flaws and they seemed perfect.
Unfortunately, I did find a small "run" on the side of one of the gloves, which you can (sort of) see in the picture here: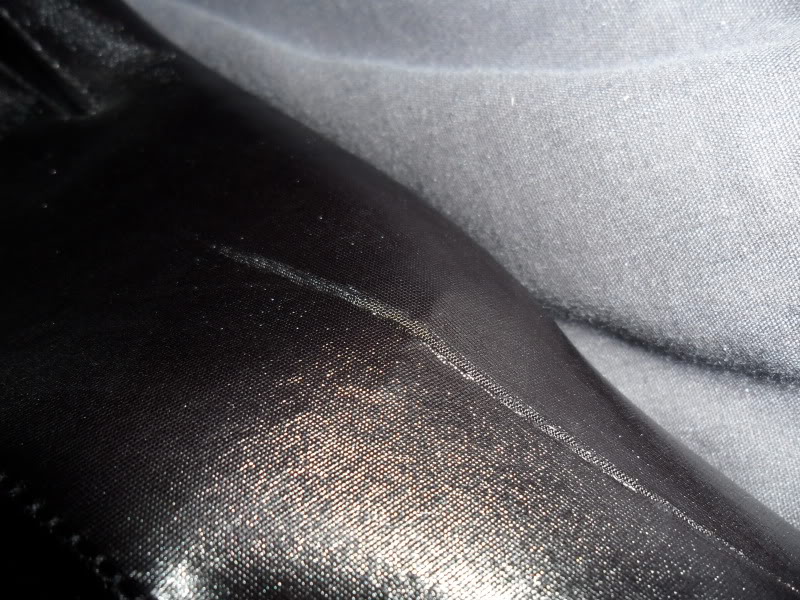 The wetlook exterior is sort of split. This isn't a huge issue and certainly isn't visible during regular wear, but it was a little bit annoying to find right out of the package.
Fit
These fit me perfectly, and I feel they will fit a very wide range of sizes. The largest part of my forearm measures about 10" around, and these have plenty of stretch, so they should fit people who fall above and below that with little trouble. My only gripe about the fit is that, while I can pull them up above my elbows, they just end up sort of rolling down to the elbow anyway. There isn't more than about an inch above the elbow for me anyway, but this does mean that the gloves look a little less than ideal at times.
Comfort
The gloves are very comfortable! I could easily wear them all night. They breathe very well and do not act at all like latex or rubber of any sort, but like any light, stretchy fabric. They also feel GREAT against someones skin- just touching my own leg or something with these on is awesome! The feel of the wetlook material is almost as sexy as the look!
Experience
Here are a couple pictures for you~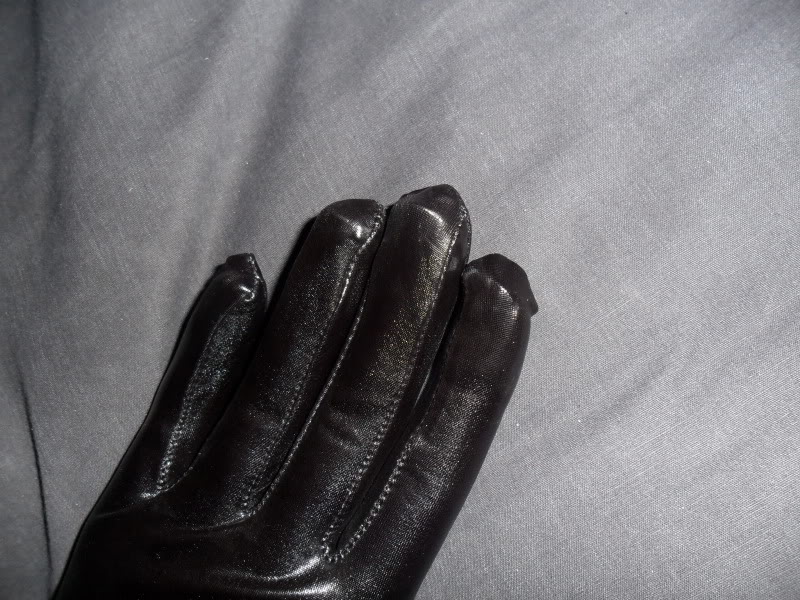 Here, you can see that there are small bits of extra fabric inside the seams on the fingers which stick out some. Doesn't really bother me, but it is there and is relatively noticeable.
And the whole arm! Tough picture to get of myself, but are these not
ULTRA SEXY!?
I just can't get enough!!
This content is the opinion of the submitting contributor and is not endorsed by EdenFantasys.com

Thank you for viewing
Lame opera length gloves
review page!