A girls best friend.
RO-120mm bullet is a beautiful creation. This bullet is larger than your average bullet. It is extremely strong. It could be too strong for some users. This bullet should be apart of everyones collection. It is waterproof and comes with its own batteries.
Published:
Pros:
Size, Multi-setting, Waterproof, Travel friendly, Strong, Beautiful storage case, Batteries included
Cons:
None
Let me start off by saying this IS the best bullet I've ever tried so far. I though the high-intensity bullet was incredible, but this was amazing. I ordered this with no expectations; all of the reviews are favorable; I watched it never thought about actually trying it. When it went on sale, I grabbed it up. I could not ever be without one of these; I personally wish it was a little cheaper so that I could buy more than one at a time. For the price that you are paying it is well worth it.
When you first received the RO-120 mm bullet it comes in this extremely lovely black hard box. The box does have a window where you can see the toy. Giving this as a gift may not be the best if not giving it to someone you know. If you have seen Kayla's video on this bullet, you will notice that the package her bullet comes in is a clear plastic casing. It does not come like that (At least mine did not) I was glad it did not come in that container, I like the black-box way better. The box opens up and says open by the door hinges that are along the spine. When you open the little black box, there sits your bullet. It is sitting inside of a removable purple and clear holder. When you remove the bullet, under it is a booklet of the other items offered from the company. The box is totally reusable, so if you do not have a home for it you can just keep it in the black box. The box does have some information on the back of it, not much information, Just information about the batteries and how to use them. The front of the box also has the name of the toy and the company.
The bullet is exceptionally large! It is beautiful. It is silver and purple. Mostly silver more so than purple, the band that protects it from inner water damage is purple, and the top button is also purple. The rest of it is silver. The bullet is made of plastic and is entirely smooth. It does have some texture. The only texture on the bullet is the RO-120 mm engraved. When you run your fingers over the logo you do feel it, but when you are using it you do not notice it at all. It can be used with water and silicone, oil and water based lube. This bullet is fully waterproof, so you can take it into the shower or bathtub. When cleaning it, you can fully submerge it, or clean it with a toy cleaner.
When you submerge it in water, make sure that it is fully closed. When you look in the side of the bullet, you will notice two line indentations. One at the top and the other at the bottom, before you put it into water make sure that those lines are lined up. That insures you that the top is correctly attached, if you do not you could get some water inside of the battery compartment. If you happen to get into the compartment, you should allow it to fully dry before using it again.

Experience
The bullet is totally solid; It has no give at all. When using it, you should be careful not to apply to much pressure, or be too rough with using this on your clit. Even though it is totally smooth, you could still hurt yourself.
As, I stated above this bullet is exceptionally large. Larger than most I've ever owned, it is large but it is not too large where it will become a problem. The bullet measurements are Length: 5" Insertable length: 3 3/4" Circumference:3 1/4" Diameter: 1inch. The size makes it perfect for beginners. You can take it with you when you travel. Although, it is on the larger side you can still place it into your pocket, or into your bag. The bullet runs on two triple A batteries, which are included. The bullet has five different setting.

The
settings are as followed.
1. Low
2. Medium
3. High
4. High pulsations
5. Revving pattern from low to high
The vibrations are immensely strong, and can be felt deep. The vibrations are felt throughout the entire toy. To operate the bullet you use the one push button that is at the top of the toy, you can not miss its purple. You only have to press it once to turn it on, and to go to the next setting. When you need to turn it off, you just hold that button for about three seconds.

You could hear it through the covers, but you cannot hear it through a closed door, which makes this toy perfect for shared living environment. Just like any bullet, this bullet is purely made for clitoral stimulation. You could insert it, but I would not try because it is not long enough. You cannot insert this toy anally. You could use this toy also for sensory play; you could run this along you or your partner's body. This toy is also perfect to use paired up with your favorite dildo, or during any sexual activity. It does not get in the way when using it during sex. This toy is just perfect for anyone; it does not matter if you are a man or women.
Experience
I'm totally obsessed with this bullet. I do not think I could EVER go to another one. I use them in two different setting alone, and with my boyfriend (like always). When I used it alone, I was stretched out and relaxed. The vibrations were so strong that I had to keep it on one of the lower setting for the first few minutes. When I was ready take it to the end, I turned up the settings, I think I got as high as the medium. I was surprised. When I used it with my boyfriend, we used it as a warm up toy, and as a clitoral stimulator during penetration. Each and every time this toy did NOT let me down. I THINK EVERY WOMEN SHOULD OWN ONE!!!!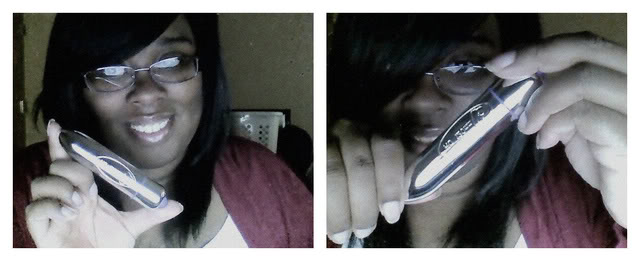 Follow-up commentary
6 months after original review
Best bullet I've ever come incontact with. It still works perfectly to this day. It's one of my go to toys when looking to get off really fast. I just love this vibe, and it's still holding up strong. It hasn't showed any signs that I'll soon need to be replacing it.
This content is the opinion of the submitting contributor and is not endorsed by EdenFantasys.com

Thank you for viewing
RO-120mm bullet
– bullet vibrator review page!