My Little Honi Bee
If you want a discreet, waterproof vibrator and don't need super-strong vibrations then I think this would be great for you. I think it's a great value. And, like with the Mia 2, I'm not thrilled about the controls (I don't think only a + and - button are intuitive to use for scrolling between modes). But it's much quieter and I like the soft but durable silicone and the strap for holding it
Published:
Pros:
Quiet, small, discreet, waterproof, lint-proof, easy to clean.
Cons:
Not intuitive for switching between modes like the Moka, not rchargeable.
Lelo and I have some history together. The Ella was the first toy I bought myself, and since then I've bought the Mia 2 and the Picobong Moka (similar in shape to the Ella).
The Picobong line doesn't have the luxurious feel of other Lelo products, but I loved the Moka's super soft and lint-free silicone, and how it is very quiet and has a lot of functions. Basically, I think that if you've used any of the Picobong line then you know what to expect from the other ones, but with a different shape.
I love my Mia 2 for its shape. But I was interested in the Honi because I find the Mia 2's controls very hard to navigate between vibration functions so I always just use the basic one. I was hoping that the Honi would be easier to control, and I also liked the slicone.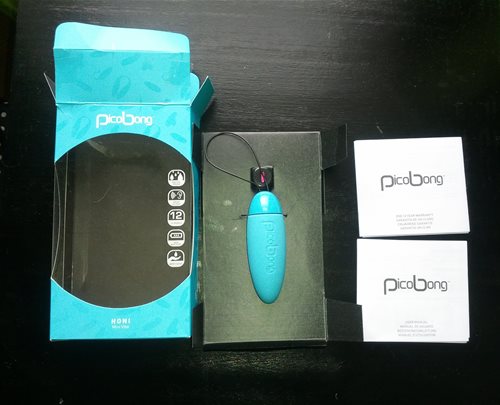 The Honi arrived in a cardboard box. It lists the functions of the toy on the box. It included the toy, a die with pictures of Picobong toys (like the cell-phone charm on my Moka, Picobong likes to include small things that don't really have any purpose), a 1-year warranty form and a user manual. The manual is generic to all Picobong products and iits first page has basic instructions.
To cycle between modes, I have to first hold + down a few times, which is frustrating. Moka just has a + button, a - button and an M button. The Honi says "Picobong" on the side and has + and - inside the letters, which is worse. So I really like this toy, but I can't give it 5 stars because of the stupid diffence in design. Like on the Mia 2, + and - for cycling between modes is
not
intuitive.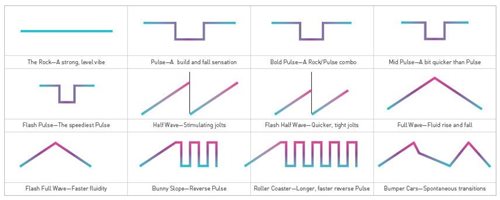 But I don't mind it as much as with the Mia 2 because it has twice as many modes and it's much quieter.
The Mia 2 has much stronger vibrations. So power queens will be disappointed with the Honi. But I find it to be strong enough for me.
The Honi's waterproof and has a soft silicone shell and hard core. It also has a little plastic string, which seems to be durable and water-resistant.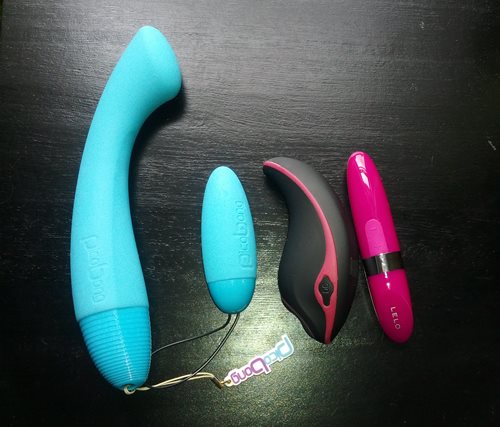 It's similar in size and shape to the Mia 2, but fatter. I find it easier to grip than the Mia 2 because of the string and because it doesn't get as slippery. And I use both the same way- pressed against my clit while I have a dildo or vibrator inserted. I like that they are easy to hold, but they are small and don't get in the way of other toys.
I think the Mia 2's more similar in shape and size, but the bcurious is in terms of it being made of silicone and being easier than the Mia 2 to cycle through modes. But the bcurious is definitely louder (2 bees and the Honi is 1 bee), and its ergonomic shape gets in the way if I want to use an insertable toy. Depsite being the cheapest option and not being rechargeable, the Honi is my favorite of the three.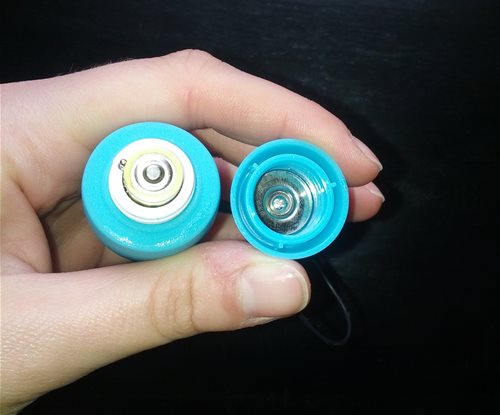 The Honi runs on 1 AAA battery, in a compartment easily reached by unscrewing the shiny base section. I never have to worry about it getting unscrewed (like with cheaper toys that you twist to go through the functions and to take out the batteries) and water getting into it.
It seems very durable. I would keep it out of the sun (as the booklet says) and away from other silicone toys, but its type of hard and flat silicone seems like it would be more resistant to denting or sharp objects than other silicone toys.
It also doesn't really have a seam (only a very faint one that you can't feel at all during use, and can barely feel with your fingers), which is nice.
I wouldn't leave it out since it has a generic bullet shape that I think people would recognize, but I think it would be great for travel and very discreet overall.
It and the Moka are the quietest vibrators I've ever owned, which I am very happy about. You can only hear it a little bit in the same room, and I think that someone would have trouble hearing it from another room.
I'm thrilled with the vibrator, and would suggest it if you don't need super-strong vibrations. The only annoying thing is the lack of a mode button, which makes the modes harder to scroll through. But I do like that you can turn it off by holding down the + and - buttons at the same time (rather than scrolling through the remaining modes first).
This product was provided at a discounted price in exchange for an unbiased review. This review is in compliance with the FTC guidelines.

Thank you for viewing
Honi
– bullet vibrator review page!