My Silky smooth Super Bunny!
This waterproof and discreet Picobong Kaya will make a great gift for any girl especially as a first rabbit, the excellent quality of the silicone makes this Kaya extra luxurious and feels so much more expensive than it is. Ideal for beginners to advanced rabbiters and especially for those that struggle with squirting play. The strength of the vibes will suit almost anyone as you have an incredible variety to choose from and the transitions are so unique.
A toy box essential what's not to like.
Published:
Pros:
Silky smooth silicone, 12 amazing vibrations, Waterproof, Cute carrying charm,
Cons:
Buttons can be slightly awkward on the side,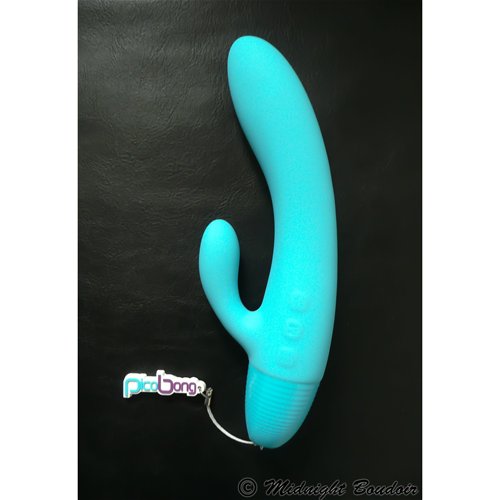 As soon as I took this out the box it felt so luxurious, you cant help but run your hands over the cool silky smooth body safe silicone and firm shaft. The Shiny ribbed ABS base has a cute touch in which it has an area to tie the cute Picobong charm which comes with this toy; which you can either attach to this Kaya or pop it on your mobile phone or onto your bag as a charm.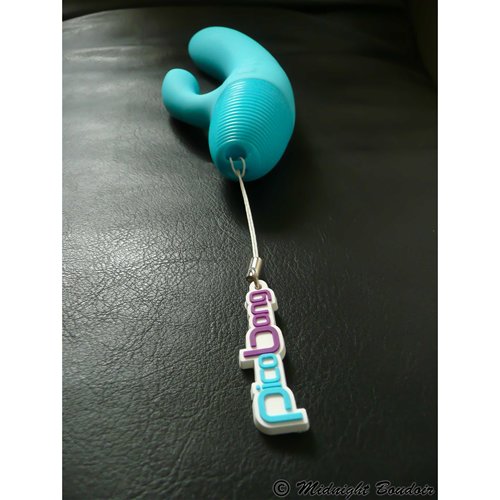 Both the shaft and the clitoral stimulator have extremely powerful motors and the clit stim is flexible enough to press it more against you for extra comfort if you wish.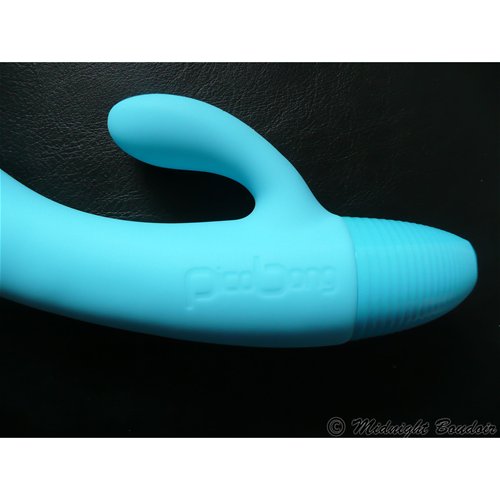 It doesn't have the ears of the standard rabbit but the thumb like stimulator and is chunky enough to sit against you comfortably. Picobong is elegantly embossed into the side of the shaft too.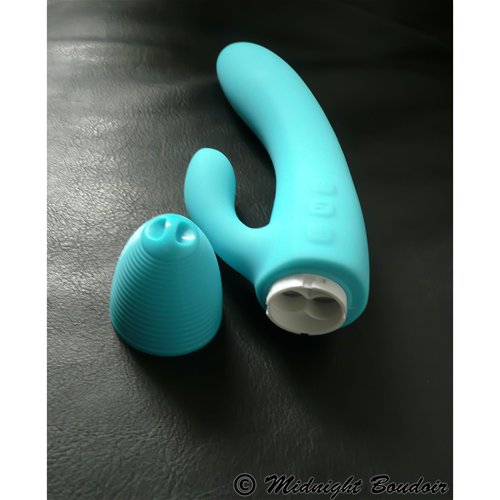 Power
The Kaya's shiny ABS ribbed base is a nice contrast between the smooth silicone, this unscrews to replace 2 AAA batteries which will give 2 hours of play. The bayonet style screw base gives you a more secure waterproof seal along with its own silicone ring. Screw it back on tightly and your ready to play in the shower, bath or hot tub or even skinny dipping at your countryside lake or river; just enjoy the Kaya anywhere.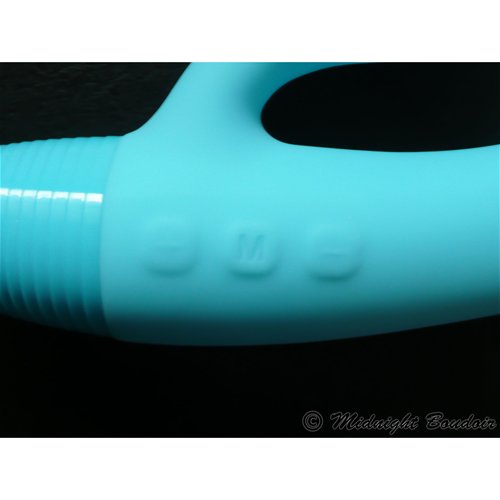 The Buttons and interface
The 3 silicone sealed buttons sit on the outside of the Kaya while it is inserted and hugging your G-spot. Press + to turn on and press and hold to increase speed to your choice or minus to decrease, then press the M to scroll through your 12...yes I did say 12 incredible modes. You then have multispeed over all 12 of the modes.
Vibrations
The 12 unique vibrations travel through the silicone right to the end of the shaft; you then can alter the speed of each of the 12 functions. They are rumbly and powerful on my favourite transitions settings jeeze they are unusual. The unique patterns involve a fantastic combination between the 2 motors, sometimes they pulse taking it in turns between vaginal and clitoral, sometimes it feels like its pulsing and swelling inside (its not of course); giving strong stimulation to both my clit, G-spot and vaginal walls. I will try and explain the vibes but combined with amazing transitions between the 2 motors its complicated to explain.
1) Vibration on both clit and shaft,
2) Clit only but slower,
3) Clit to shaft strong pulse, Slow,
4) Clit to shaft strong pulse, Medium,
5) Clit to shaft strong pulse, Fast,
6) Clit and shaft both the same escalation,
7) Gentle rev starting on clit finishing on shaft 1 a second,
8) Clit to shaft rev and then jolts,
9) Buildup and slow down both at same time.
10)Faster transition - Buildup and slow down both at same time.
11)Clit to shaft longer pulse 1 a second,
12)Various transitions mix pulses and escalations, This very last vibration is an odd "dont know what its going to do next vibe" which is a little off putting but its like a great lover and it will be a surprise.
Press and hold - to turn off. the Kaya will then start from the beginning so you know which vibe is which.
The only BUT
for me was I did find the buttons sometimes could be a little tricky to press and I occasionally needed to press them again. I wished they would have been a little more pronounced as its easy to press the wrong one in the heat of things if the shaft becomes slippy and because of the buttons being designed on the side of the Kaya rather than in the end.
But you simply find the vibe you like and choose you speed and your ready to rock.
Discreet
The best thing about all 12 vibrations is that they are extremely discreet even at the strongest level it certainly wont be heard through a door or wall and especially not in the bath or shower. Its one of the quietest vibes I own.
Cleaning and Maintenance
Being 100% waterproof this is so easy to keep clean, simply rinse under warm soapy water or in the bath or shower, then use an antibacterial wipe to sterilise, then store away from other silicone toys so they don't degrade each other in a bag or its own box.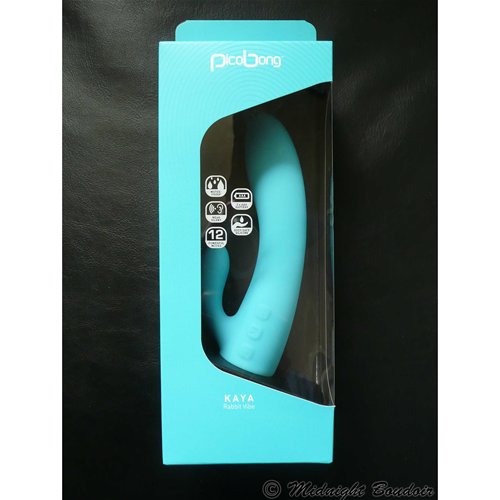 Packaging
The packaging is fun and simple arriving in a matching coloured cardboard box and transparent window to view your Kaya.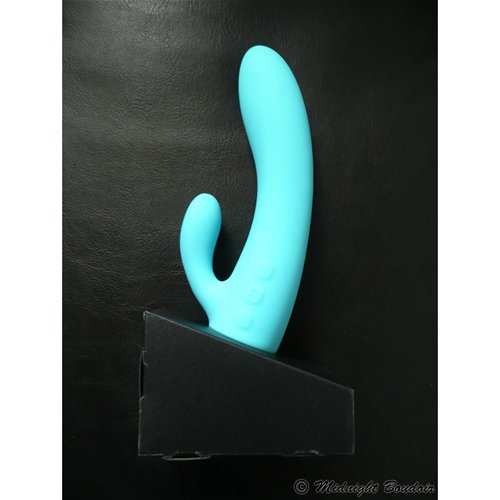 Plus a fun idea of a stand should you want one made of cardboard.
Experience
I love love love my Picobong Kaya, I love the smooth silky texture and extra firmness of the shaft, the angle of the head for G-spot is perfect for thrusting and fitted against me well and felt great on my G-spot; especially if you rock it in and upwards gently; being so smooth I needed very little lube as the tapered head penetrates so comfortably.
Yes...yes...I really am...raving about this super bunny; this worked for me the first time I used this in minutes with such an intensity I couldn't walk for over 15 mins wow! I could feel these right through my pelvis on the strongest mode....aaaaamazing!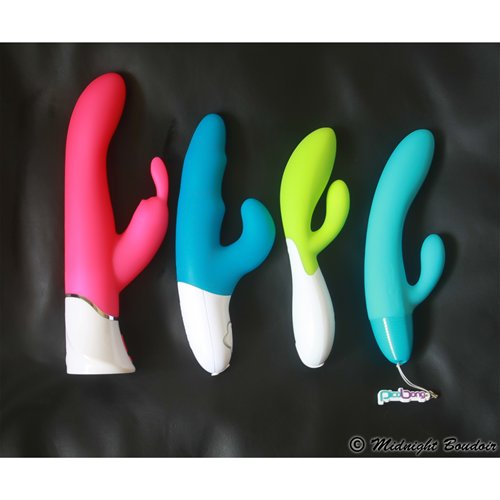 Here is the Kaya in size comparison to the other popular luxury silicone rabbits. The Lovehoney Happy Rabbit, The OhMiBod Freestyle W and the Lelo Ina (review coming soon). You can see the huge difference between all 4 of these major bunnies but the Kaya has the good bits from all of these; it has the G-spot angle of the Ina, the thickness of the more bulbous head of the Happy Rabbit and the same shaft firmness as all three. It has the same power if not a little stronger than of all these bunnies that are rechargeable; despite only having 2 AAA batteries.......its a fantastic bunny.
The Kaya has place of honour in my warren alongside all my other rechargeable bunnies.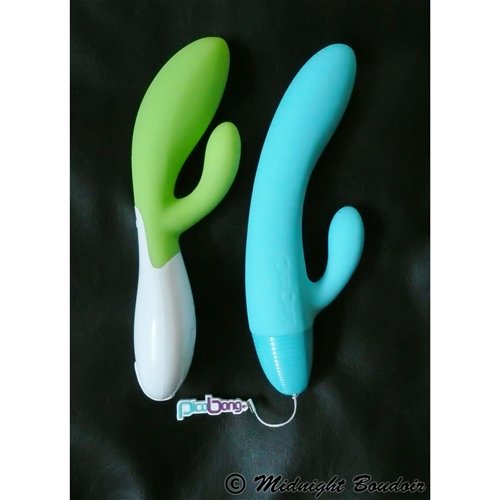 To compare the worlds most popular luxury bunny the lelo Ina and the Picobong kaya there is huge difference between the head and the clit stim; so those who struggle with other bunny's may find this works for you. I can honestly say I find both work fantastic for me but feel completely different to each other.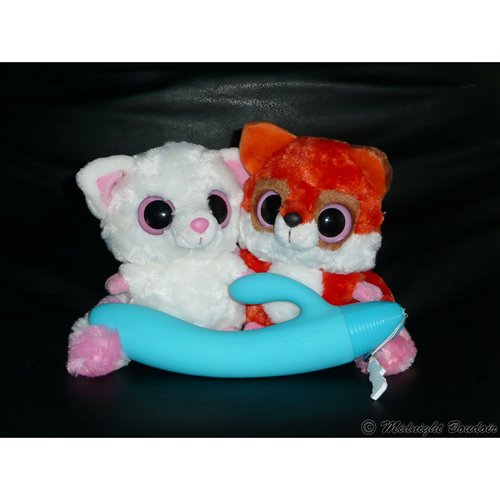 Couples
The Kaya makes a great couples toy too; I'm pretty sure most guys would enjoy these amazing vibrations too; if they used this vibe against them. Place the head of the penis or frenulum between the clit stim and shaft so it holds it firmly and the Kaya will surround it with vibrations and pulses, if that is girls....you can part from your Kaya for a few minutes....you wont want to for long...Its also possible to slide it between you so you can both enjoy the vibes.
I haven't used this for anal but I cant see any reason why it wouldn't work extremely well with such smooth silicone and the gently tapered head and shaft and the clitoral stimulator would also work as a perianal stim too. Obviously washing extremely carefully in-between if swapping to vaginal play.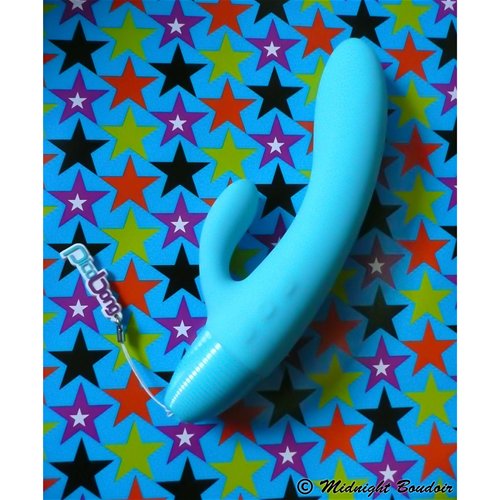 Follow-up commentary
2 months after original review
I still absolutely adore my Kaya, the super silky smooth texture and firmness is perfect for the type of toys I love. You cannot help but run your fingers over this smooth surface its beautiful!
Ideal as a first rabbit and anyone who loves firmer toys as it can be used anywhere being completely waterproof.The batteries last well and I love a company that adds those little extras with the picobong charm too.

The vibrations are powerful and rumbly and the transitions between the 2 motors are mind blowing; I highly recommend this toy to anyone who loves dual stimulation of the vagina and clit.

It still one of my favourite go to toys and still one of my favorite rabbits over some of my rechargeable ones.
Love love love!
This content is the opinion of the submitting contributor and is not endorsed by EdenFantasys.com

Thank you for viewing
Kaya
– dual action vibrator review page!