Replenish yourself.. just not in the water
The Luxe Replenish could be a great external toy, unfortunately it is just good. It needs a couple of tweaks before it hits perfection.
Published:
Pros:
Small, decent power, discreet.
Cons:
NOT waterproof, buttons can be hard to manipulate
USE:
The Luxe Replenish is a small, external massager. It is perfect for clitoral stimulation as well as anywhere else on the body (nipples, testicles, perenium, all over body, etc..). It is compact, easy to hide, easy to store, and easy to take with you if need be.
MATERIAL/TEXTURE/DESIGN/SHAPE:
This one is a sort of tear drop shape with the vibrations concentrated at the smaller tip. One side is a velvety smooth PU cote plastic while the other (where the buttons are) is a high gloss, almost slippery plastic. There is a silver bit all around it as well. The buttons are almost flush with the glossy side. They can be rather difficult to keep a grasp on or find in the heat of the moment.
The total length is 5 inches. At its widest point it is 1.5 inches across and the tip is about an inch.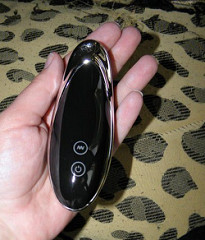 FUNCTIONS:
It has 2 buttons. One is the dedicated power button and the other allows you to cycle through the vibrations. When you click the power button, they light up red. You then click the (squiggly line) cycle button to get through all the patterns. There is a steady low, medium, and high, followed by an escalating from low to high, slow (high) pulse, fast (high) pulse, and finally 3 short (high) 1 long pulse.
At any point during use, you can click the power button to turn it off completely. It does not have any sort of memory so you will have to cycle through all the patterns to reach your favorite when you turn it back on. It is really not that loud though, so don't worry too much about finding the off button because the sound is waking people in the next room. Under my duvet I could barely hear a thing.
CARE AND STORAGE:
Because it is made with PU cote, you can clean Replenish up with warm water and soap or your favorite toy cleaner. Unfortunately, although the packaging has that waterproof symbol all over it does not mean that it actually is. When I washed it the first time, just running the battery compartment area under the stream of water allowed for quite a bit of water to seep in there. Inside, there is a rubber ring that encircles the area where the battery contacts are but that did nothing. As soon as you open the door, the water that is caught in there drips right into the battery area. My batteries were wet. So you will want to stay away from submerging this toy.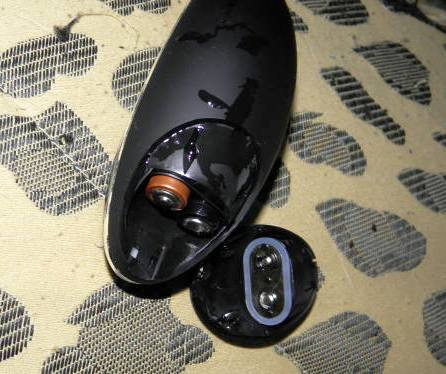 Different textures and finishes mean there are seams. Be sure to pay close attention to those when cleaning not to leave any gunk behind. If you share, be safe and cover it up as there is no way to sterilize. If you need any lube, any type will do. This toy runs on 2 AAA batteries.
I store mine along with the rest of my plastic toys in a large satin bag.
HOW DID IT WORK?
Even though the vibrations are relatively high pitched, they were not that bad. However, I dislike the fact that it is not waterproof and that the buttons are so hard to get a hold of. I found myself having to look for the glowing red light to re-situate my thumb or finger to push it. If the buttons were raised a bit more or even a different texture it would be a great help.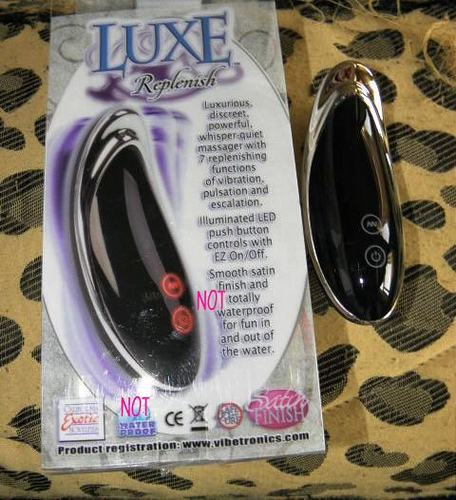 This product was provided free of charge to the reviewer. This review is in compliance with the FTC guidelines.

Thank you for viewing
Luxe replenish
– clitoral stimulator review page!