Bathmate Hercules - Penis pump from Bathmate

Product Details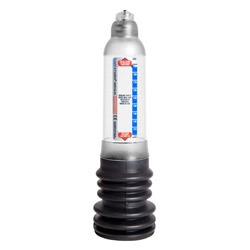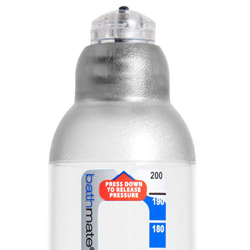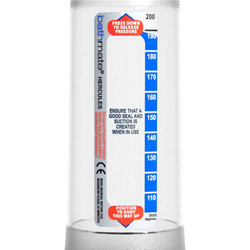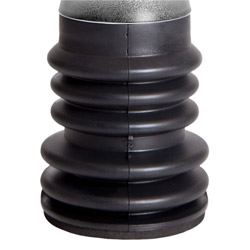 Good Muscle Health Demands Consistent Blood Flow
Although the penis could be compared to skeletal muscles in regards to the way nerve endings are stimulated to form an erection (much like muscles contract during physical activity), the penis is not a muscle but gets its ability to harden from muscle fibers, nerves, blood vessels and arteries. Achieving a sustained and hard erection involves these erectile tissues and a chamber surrounding the urethra called the corpus spongiosum that becomes engorged when blood flow is increased. This is also how weight trainers get those "pumped-up" muscles bulging from their thighs and arms following a weight lifting session--by getting blood moving forcefully through tissues, veins, arteries and capillaries.
The 1st Generation Bathmate Hercules male enhancement device pumps the penis the way weight trainers pump their muscles, only this superior penis pump uses the stimulating sensation of water to "exercise" the erectile tissues in the penis. In fact, the more your penis is "exercised" with the Bathmate Hercules Hydropump, the better health and strength it experiences.
Properties

Special Features:

Material:

Polycarbonate

/

Rubber

Material safety

Pump mechanism:

Bellows

Diameter:

1 3/4"

Length:

11 1/2"

Special features:

Inner diameter:

1 3/4"

Texture:

Smooth

Circumference:

7"

Weight:

10 oz

Max stretched diam.:

1 3/4"

Fits penis girth up to:

6 3/4"