Here's a cautionary tale about using the work of others without being especially careful, if ever you needed one: A Chinese publisher has yanked a printing of
Grimm's Fairy Tales
off the shelves after realizing they used
an erotic Japanese version
for translation by mistake.
An official representing the publisher, China Friendship Publishing Company and China Media Time, said, "We couldn't find the original German edition of
Grimm's Fairy Tales
, so we took Japanese editions as our references and translated those." And those Japanese editions happened to be Kiryu Misao's adult reinterpretation of the timeless tales, featuring such antics as Snow White getting it on with all of the Seven Dwarves. Naughty. Around 150 copies of the book were sold in Hangzhou, reports said, before complaints from customers led to the recall.
If they'd had a sense, perhaps, that
Rapunzel
could look like this, maybe they wouldn't have gotten, er, tangled up in this mess …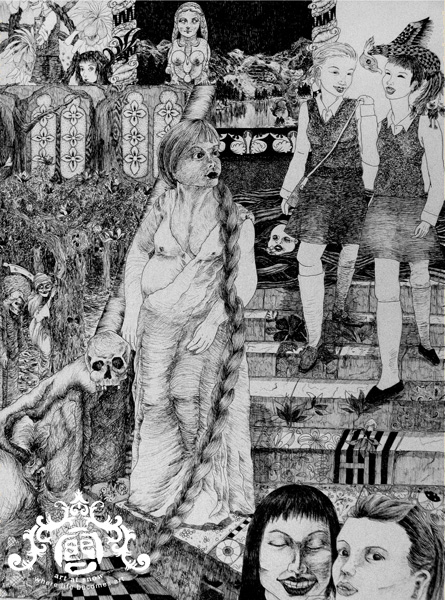 Michelle Kuen Suet Fung
(More
Sex Feed
)