If there is anyone who can get a party it started, it's
Will Clark
. "We have lube, we have porn, and we have bingo!" he shouted over the microphone Wednesday night at Pieces Bar on Christopher Street in Greenwich Village, the site of his weekly Porno Bingo event.
The adult film star turned event planner warmly welcomed guests who'd came together to support the AIDS Service Center NYC for the evening's World AIDS Day event. ASCNYC Executive Director Sharen Duke joined the fun as DJ Chris Padilla kept the party going with dance music, and comedian Oscar Aydin helped call the bingo game: "O-69!"—and all the other winning numbers.
In addition to raising funds that go toward ASC's mission of "Helping many, one by one," donations of soaps and other toiletries were collected that allow the organization to provide basic hygiene tools to those living with or at risk for HIV/AIDS.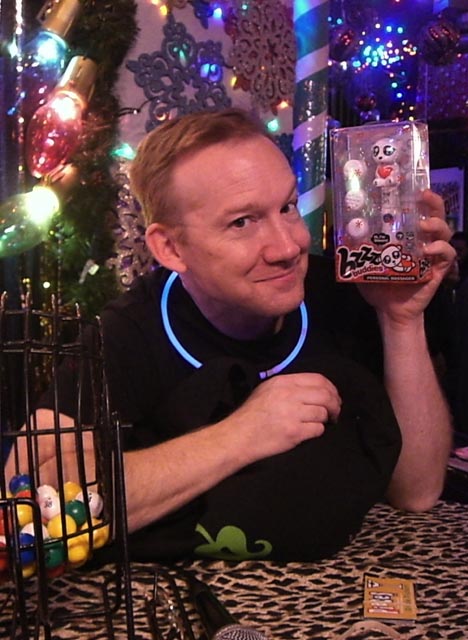 Will Clark, host of Porno Bingo's ASCNYC World AIDS Day Event
"The thing I think is really great is that ASC provides meals and soaps and a place for people to go and get clean and get fed," Clark said. He also noted the numerous resources available at ASC's business center, and encouraged people not only to donate, but to tour the facility (located at 41 E. 11th St., near Union Square).
As the evening progressed, cries of "Bingo!" were heard and winners were treated to EdenFantasys.com tote bags filled with prizes, including
Bzzz Buddies
personal massagers,
Couture Bliss
wireless vibrating eggs, lubes, DVDs and copies of SexIs magazine along with theater tickets to
The Flying Karamazov Brothers
and
The 39 Steps
. Through the sale of bingo cards and raffle tickets for
Savannah Samson white wine
, $400.00 was raised for the cause.
From individualized case management services, to support groups, mental health services, and basic needs such as food and clothing, ASCNYC goes above and beyond to give people living with and at risk of HIV/AIDS with the fundamentals of life with generosity and care. To find out more, visit www.ascnyc.com.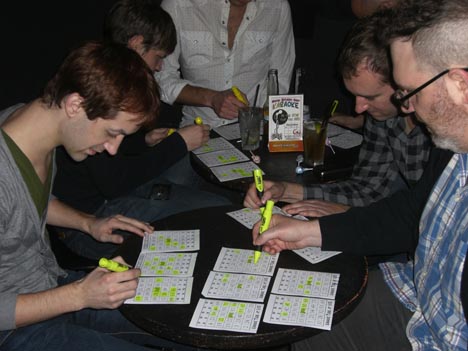 "O-69!" Porno Bingo at Pieces Bar in New York City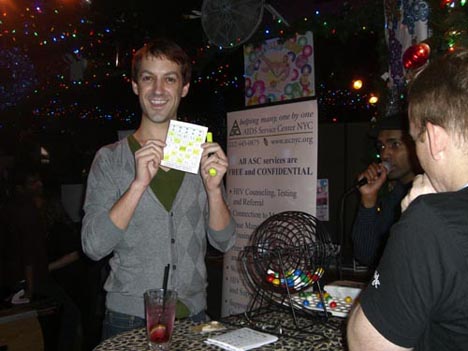 The evening's first Bingo winner, Sam Hatmaker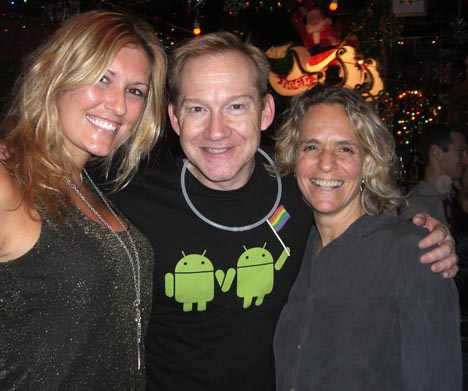 SexIs correspondent Renee Lucas, Will Clark and ASCNYC
Executive Director Sharen Duke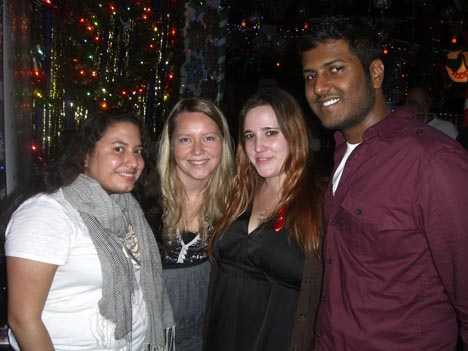 ASC workers Stephanie Crespo, Brooke Bailey, Marissa Darcy and
Stephen Sukumaran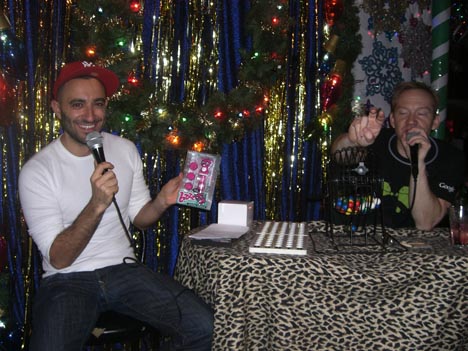 Comedian Oscar Aydin with the Bzzz Buddies and Will Clark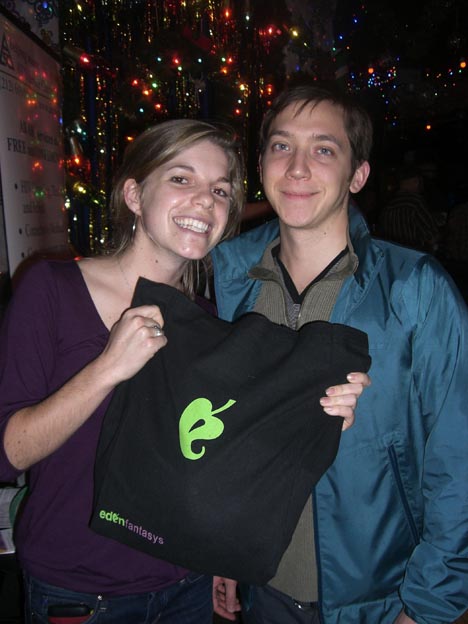 Winners Katie and Robert with their EdenFantasys.com tote bag
and prizes