"Outsider Art" is a term that was originally used to describe works by people who had no formal study in the artistic disciplines. In current vernacular, its meaning has taken on broader implications. For those whose inspiration springs from non-heteronormative society, the emphasis on "outsider" is often not about the art, but the artists themselves.
What is usually reserved for community spaces or underground art scenes is now on public display in the Chelsea art district. The show was made possible by the Chashama, an organization that transforms donated retail storefronts in New York City into exhibition spaces. This is the fourth exhibition in a free rotating art series
at +art
, at 540 W. 28th Street.
Despite the weather, opening night was a great success. The public was welcomed both into the exhibit space and inside the creative processes of the participants, to share what the artists consider to be their "living archives."
Some of the most striking pieces are an electric light sculpture titled, "I Like Girls" by Niknaz Tavakolian, "Between Fake and Dead," by Daniel Luedtke (right) and "Cyclops," by Tuesday Smillie. Others whose work is showcased include Amy Agony, Angela Beallor, Blaise, Daniel Lang, Jaime Chearn Coan, Lizxnn Disaster, quito ziegler, Rebecca Greenberg, and Zaye G. Martoharddjoro.
Next week, SexIs correspondent Renee Lucas will bring you one-on-one interviews with some of the
Into the Neon
artists. The show runs through Feb. 19, Tuesday through Saturday, noon to 6 p.m. (For more information, click
here)
.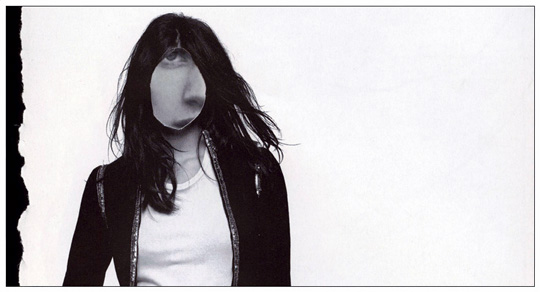 "Cyclops," by Tuesday Smillie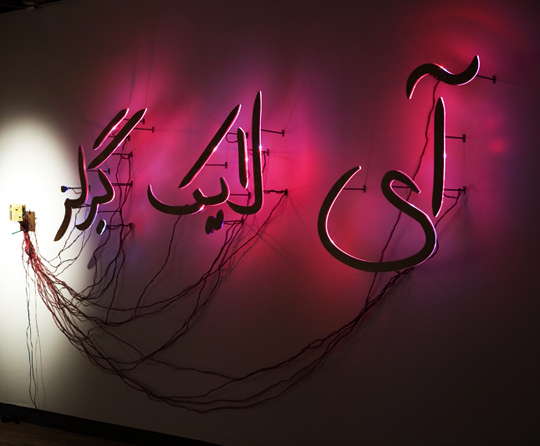 "I Like Girls" by Niknaz Tavakolian