Copenhagen is one destination that must be added to any sex-positive travelers' "bucket list." After another visit to Copenhagen where I taught a full weekend of classes, I found myself thoroughly in love with, and impressed by, the town—and its very tall, very blond and
very
beautiful people.
No, Denmark is hardly the destination of mindless debauchery, blinding excess or forbidden hedonism. It's neither Las Vegas, nor the red light district of Bangkok. If it were, it wouldn't be a place of healthy sexuality and beautiful sensuality—and I wouldn't list it on this must-see list.
Copenhagen is the opposite of the stereotypical "erotic destinations." Those are filled with superficial tawdriness packaged and marketed as sexy to the unsuspecting public. Copenhagen is fairytale pretty with kind and gentle people. So what makes Copenhagen sexy?
First a bit about this lovely city…
Founded in 1167, the port town straddling the Baltic and North Seas exudes magical charms. Dragon wrapped spires, pristine cobble stone streets, church bells sing above elegant homes from which warm candle light glows spill out from lace-curtained windows. Occasional echoes of horse hooves and buggy wheels punctuate the laughter and clattering of plates and glasses from cafés and bars seemingly unchanged from the days of Hans Christian Andersen.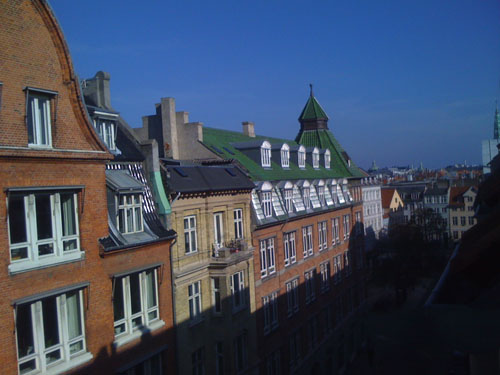 Yet Copenhagen is also a futuristic city. A leader in green and clean tech as well as biomedical engineering, its citizens boast a high level of education. The Danes are celebrated for exceptional efforts in conservation and general environmentalism, as well as innovative expressions in the fields of design, art and cuisine.
I first became aware of the delightful Danish attitude toward sex there years ago, when I was presenting at various events, including the
Manifest
fetish soirees. While nothing fazes Danes, with their blend of practicality and compassion, they've not become jaded about eroticism either; approaching sexuality as a healthy component of the human condition.
When teaching sex and kink skills classes in many other places, I often feel as if I spend an inordinate amount of time reducing anxiety and guilt, gently coaxing students to open their minds to greater pleasure potential, all the while easing their experience with a big dollop of humor lube. In places of where the cultural baggage around sexuality is heavier, a single blowjob class often requires so much energy that I find myself exhausted. But not so in Copenhagen.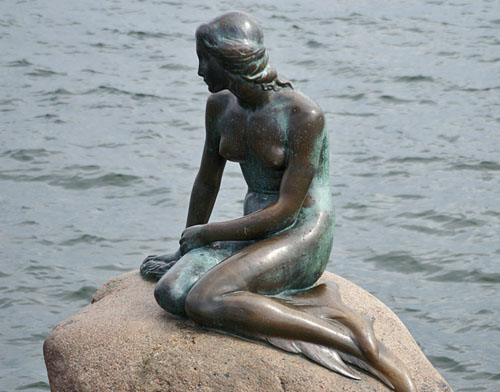 The Little Mermaid
The people I've met in classes—students, organizers and demo assistants—have all been remarkably open to experiencing new things. Hesitation, embarrassment and posturing bravado used to mask emotional insecurities seem almost non-existent. Believe me, it's lot easier to talk frankly about sex when there aren't so many emotional landmines to navigate around.
Not only is it easy to talk, teach and learn about sexuality in Denmark, Danes don't hesitate to go deeper into the realm of the human spirit and the mysteries of potential transformative power of sex—all without the language of religiosity. Neither do they use terms of spirituality appropriated from other excoticized cultures, or attribute their personal experiences to external, omniscient entities.
It's refreshing to be able to speak of spirituality in a human reality. As one of the most secular populations, they seem very savvy and comfortable in exploring the wonders of the human state, and still be awed in the pureness of the experience.
Their practical and realistic approach to sexuality extends to the realm of kink as well. Not only does Denmark boast a BDSM-dedicated social association—SMil (meaning "smile" in Danish), whose goals are good play, community outreach and political activism, the Danes are so cool that such organizations can qualify for public grants for the sake of positive social development. Founded in 1979, SMil has been continuously active and democratically organized. They have a lovely play space as well. (When you're in Copenhagen, see if you can go to an
open-to-the-public
party or be sponsored by a member.)
Of course, you can't talk about Denmark without mentioning design. The Scandinavian aesthetic is sleek, minimal and highly functional; a mixture of Zen sensibility that celebrates natural, sustainable materials and human ingenuity, all accented by a bit of whimsy. Because their design is just plain sexy, it's hard not to see sex toy potential in even the most banal of objects.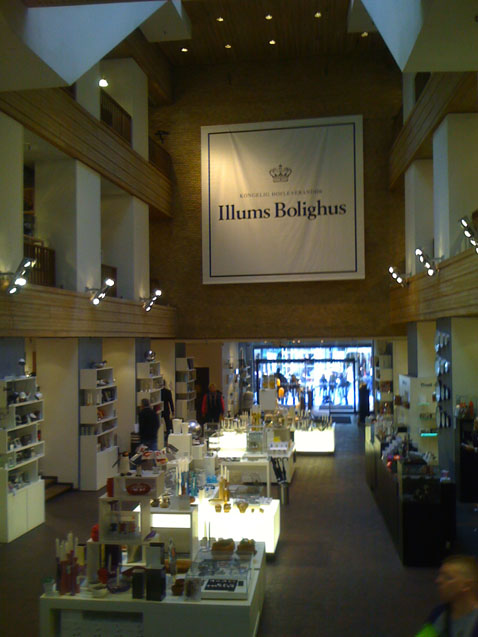 My shopping trip to
Illums Bolighus
home design store had me positively creaming my panties over ordinary household objects. (I'm sure the sales staff found the squealing American amusing.)
Guess what these items are. What do you think they should be?
(Answers 1-6 below)
1.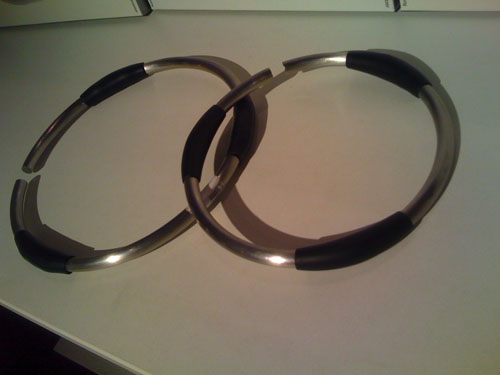 2.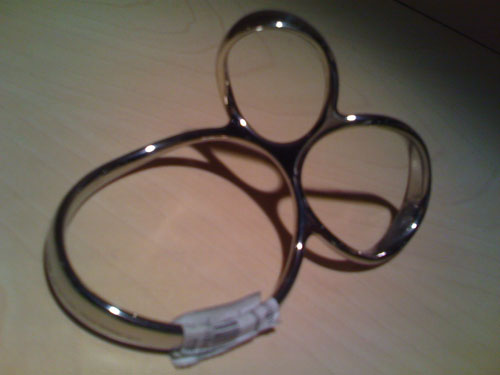 3.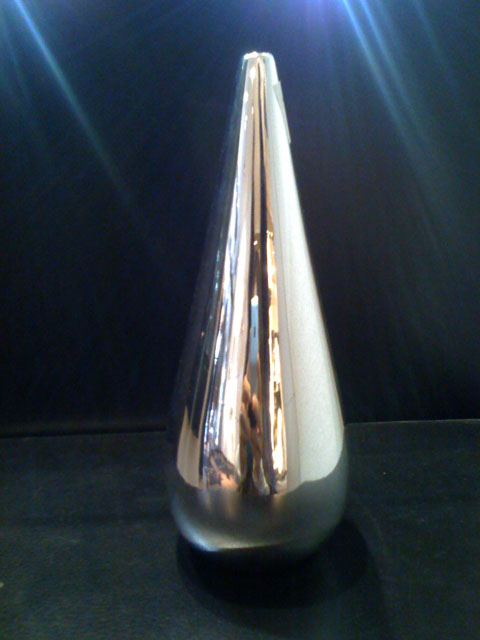 4.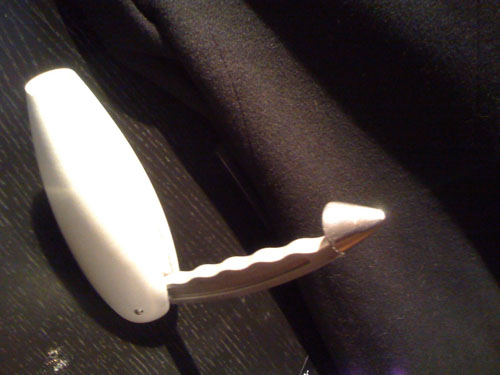 5.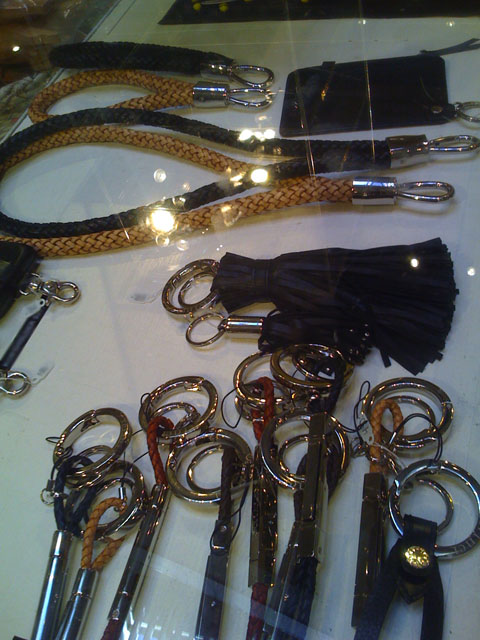 6.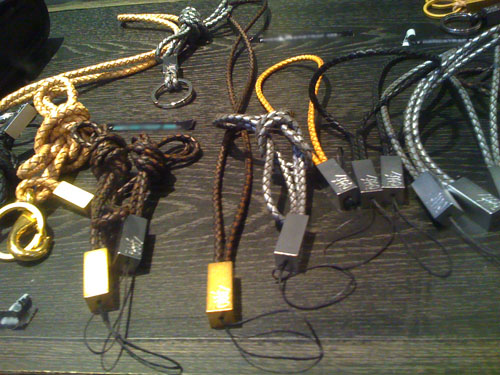 Several furniture pieces showed great possibility for sex and kink.
Here are two chairs, made of rope with metal or wood that were comfortable and ideal for bondage.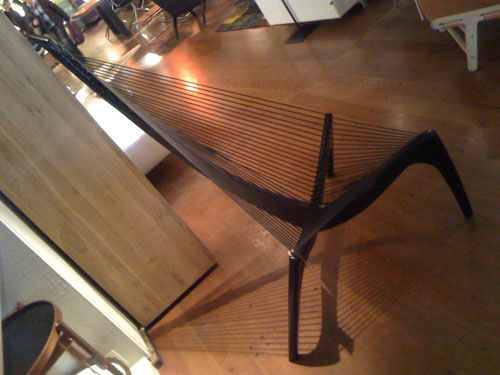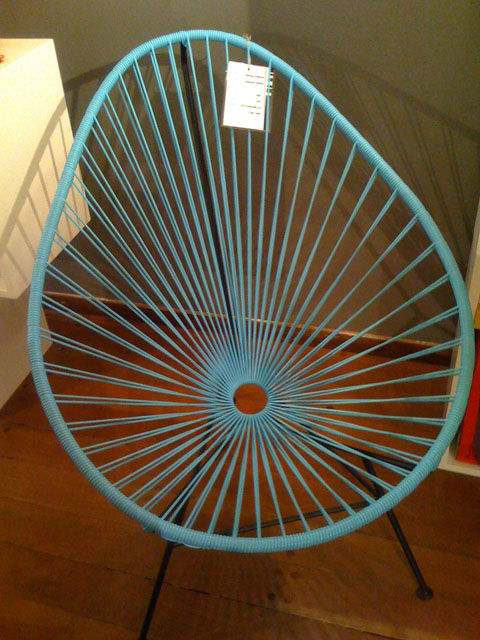 The Stingray Chair
by Thomas Pedersen is likely the most comfortable and attractive sex chair ever.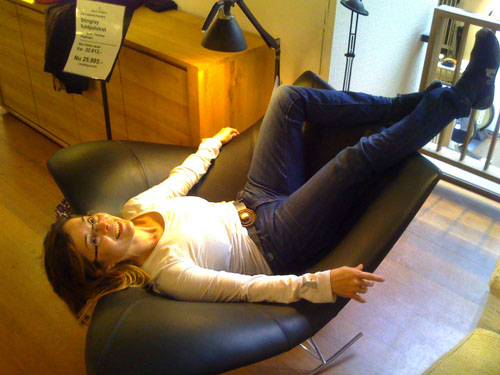 Traditional Danish design is also highly sensual and sexually useful as well. Walking down an ancient street, some whips, crops and harnesses caught my eye. What I thought might be an SM leather boutique turned out to be Dahlman, a saddlemaker shop more than 200 years old, that created tack leathers for the royalty and bluebloods of Denmark.
The leatherwork, belts, crops, bridals and other accessories were immaculate. Who needs Hermes? I'm only buying from these guys! I'll be saving up for their unique double-strand women's belt next time. Oddly, I spotted a rather large dog collar and leash hanging on the wall. The owner said a man had special ordered it, but never came in to pick it up. I sense that somewhere in Denmark, a D/s relationship didn't end as planned.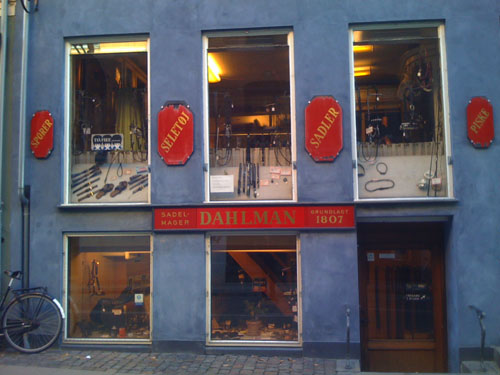 Of course there are stores that carry well-designed goods created specifically for erotic delights. In particular I love
Lust
, a pretty boutique creating a pleasure place for women.
I also met a local whipmaker, Troels Jespersen, who combines the Danish design aesthetics with high craftsmanship and sensuous details. (His
website's
pretty damned cool, too.) I've not had the pleasure to use one of his whips yet, but I am curious to give them a test swing sometime.
Having only just scratched the surface of Danish sensuality, I know there's more to be discovered. Next time, I do hope to be able to explore some of the other sexual spaces and communities—such as swingers and Tantra practitioners—on my next visit. If what I've seen and felt is of any indication so far, it's going to be a fun time!
(Hey, did I mention that they're really tall, really blond and really gorgeous, as well as sex positive? Just checkin')
1. Trivet, rubber and metal
2. Napkin ring
3. Vase
4. Coat hanger
5. Key rings
6. Key rings and phone leashes