So a couple of Fridays ago,
we told you about
an adult star named Kelly Shibari. Shibari's a voluptuous fetish model with a 42 F bust and Japanese-American heritage. And she's doing a bukkake event in Los Angeles, in honor of the Japanese victory in the women's World Cup. That part you know.
We figured at least a few of you are sitting on the edge of your seat waiting for the rest, huh? That's okay. You don't have to admit it. We know you're out there. So here's the deal. The first thirty people to RSVP with a clean STD test from
Talent Testing Service
will be admitted. The live show's going to start at 2:30 p.m. Aug. 7, and it's going to last 90 minutes. So each lucky person through the door will get three minutes in heaven. And!
For her fans who won't be able to make it, Shibari will be streaming the event live via
Streamate
, and then again later in the evening.
"Not only will this be my very first bukkake shoot," said Shibari, "but this will also be my very first webcam show, ever. I hope everyone enjoys the show, whether in person or online!"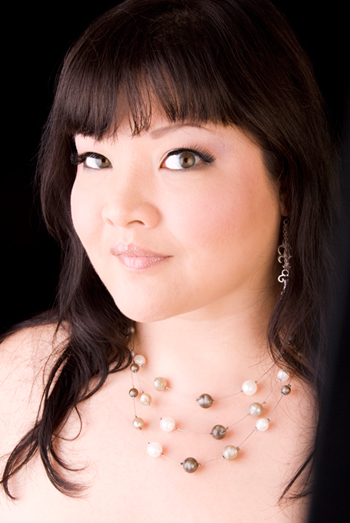 Kelly Shibari