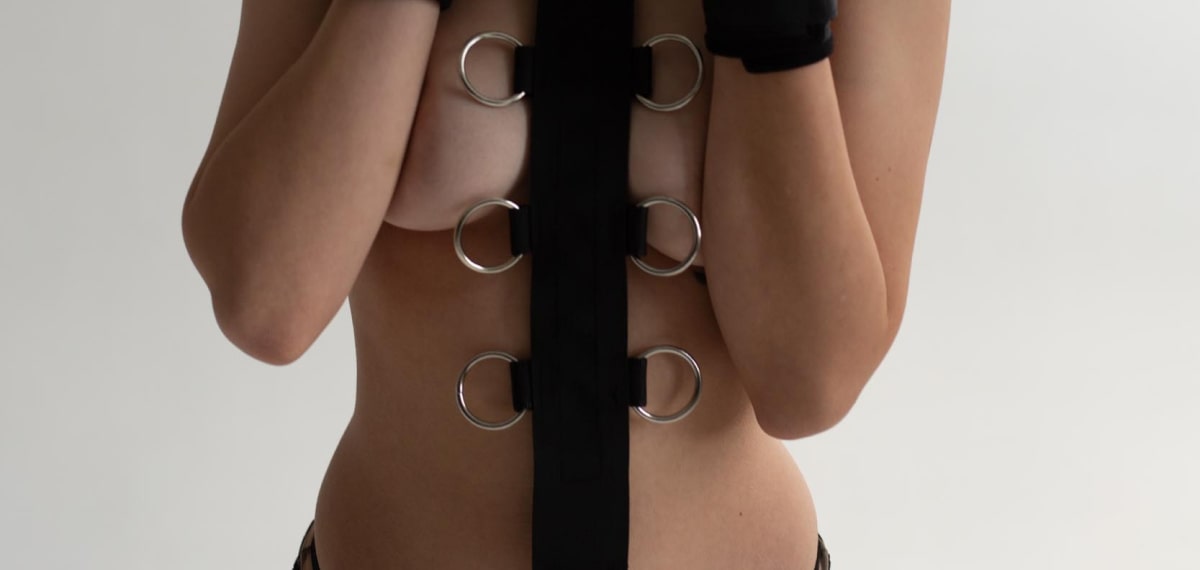 8 Roaring BDSM Tips From A Professional Dominatrix
Taking your first steps into domination and submission in BDSM? It can seem terrifying at first, but it certainly doesn't need to be! In fact, abandoning the porn stereotypes associated with domination can play a tremendous role in helping you feel comfortable enough to try it for yourself. After all, almost none of us look like pornstars - or act like them during sex!
With that in mind, here are 8 roaring tips on domination from a professional BDSM Dominatrix. Yes, that's me! By keeping some of these lovely tips in mind, you'll have a better time as you start your journey into the sensual and sexual world of power exchange.
It Doesn't Have to Be Sadistic
A lot of people get nervous about taking on the role of a Dominatrix because they're worried they can't be "tough" or "sadistic" enough. Surprise! Domination doesn't need to be sadistic! Unfortunately, a lot of adult entertainment portrays power exchange relationships as highly violent.
The truth is, domination in BDSM can be whatever you want it to be. You can order your Submissive to give you the best cuddles possible – and decide to reward them on whether or not they meet your approval. You can blindfold them and make them lie back while you take charge during the sexy times. You can tie your Submissive up and "torture" them with hours of oral sex. Think that this kind of play is too simple? Amp up your caresses with vibrations of an oral toy and check out how long they can resist this "punishment."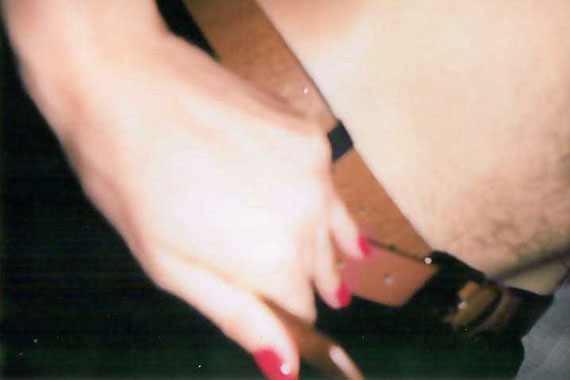 That said, a lot of people go into a power exchange relationship wanting a bit of the powerful and sadistic. Make sure you have an open talk with your partner about their expectations. If you're uncomfortable with the more hardcore play now, it's always something that you can "work up to" as you get more comfortable in your softer role.
It doesn't have to be extreme - you just have to be in control.
Speaking of communicating with your partner, did you know that open communication is the key thing that makes most BDSM relationships work? As much as we like to try, no Dominant or Submissive is a mind reader. Having conversations about your kinks (and what you'd like to try) before you get into a scene is extremely helpful.
EdenFantasys recommends:
Don't forbid yourself to giggle during "the talk" - sex is supposed to be fun.
Pick a time when you aren't aroused or smooshing booties, and try to have an honest convo about your fantasies. Even a professional BDSM Dominatrix has a long chat about expectations with the Sub before every scene! It makes sure everybody comes away happy with minimal misunderstandings.
Always Have A Safe Word
Speaking of talking, a "safe word" is a vital part of your domination process as well. We use them in professional settings too! A "safe word" is a random word that, when spoken, means that something is wrong and that the play needs to stop. The most popular safe word is "Red" – like the stoplight – but you can use any safeword that the two of you agree upon. The only important thing is that it needs to be a word that won't come up during your scene.
"No" is a terrible safeword, but "Pineapple" - that's much better! This allows everyone in your scene to really let themselves go and use whatever language they'd like (like "Oh no, Master! Please, not again!") since everyone knows that there's an agreed-upon word, if any problems arise. Explore other secrets on how to pick the best BDSM safe word with this guide to safe BDSM play.
Any person in a scene can use a safe word. Dominants can get overwhelmed too!
Have you thought about how versatile a blindfold can be? When you're a beginner, blindfolds can be a godsend. Throw a blindfold over your Submissive's eyes, and everything is instantly more intense. Those light touches are much more electric, they respond to the sound of your every movement, and they wait for your every touch.
As a bonus, your Sub can't see any of your nervousness either. If you can't figure out what to do next, and you're standing and thinking, they can't see that – your Sub would think it's just part of the scene where they're left guessing.
Get The Chains And Whips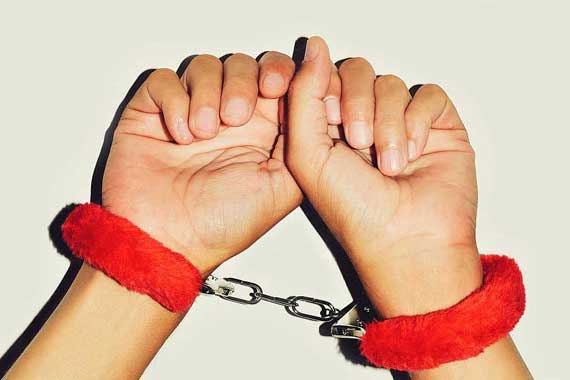 Your hands, some cuffs, and a blindfold are all you really need to get started. However, if you can expand on your sex toy options, why not? An entire world of kinky toys exists out there – including floggers, paddles, gags, nipple clamps, electrosex toys, and sensory toys. Can't decide? BDSM kits offer a whole lot of pre-packaged fun – at a significant discount.
After all of those tips, are you still having a hard time getting into your Submissive or Dominant persona? Costumes can be lifesavers. Spend awhile shopping for items that your ideal persona would wear. Buy a few, and before you take them into the bedroom, wear them solo around the house. Act like your persona. Do what they would do. Mentally incorporate those items into the personality and behavior that you'd like to have.
EdenFantasys recommends:
It's ok to break out of character sometimes - just do your best to get back on track to keep the fantasy integral.
Next time you're ready for bedroom domination play, consider slipping those items on and letting yourself "slip" into that persona. Just like most of us feel more powerful in a business suit or more sexy when we're all put together, your clothing and appearance can make a difference in how you feel. Use it to your advantage! For some roleplay scenarios inspiration, "slip" into this awesome roleplay guide.
Find Constant Inspiration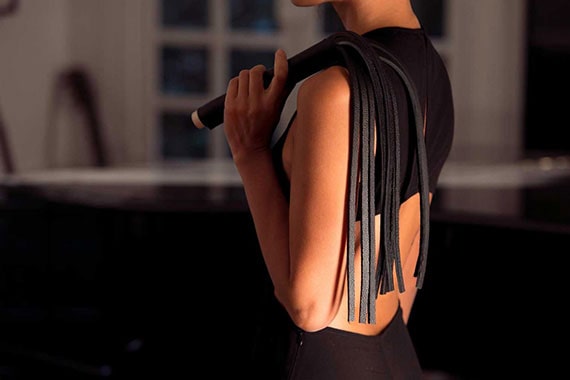 Do you know what this article is? Inspiration. There are lots of other forms of inspiration online and in your life as well. Without inspiration for new scenes and new ideas, your kinky bedroom play can begin to feel a bit stagnant. Explore these 4 hot BDSM scenarios to act like a Dominatrix on a Pro level.
EdenFantasys recommends:
Consider watching kinky movies, reading BDSM erotica, and talking to other kinksters to continually spark new hot ideas.
Once you're comfortable within the bedroom and find yourself wanting more, keep in mind that there's likely a whole underground BDSM community in your area. Reach out to your local community to broaden your horizons, find more inspiration, and find like-minded people who can teach you more things than you ever thought possible.
EdenFantasys recommends:
You can find tons of useful tips and insights on how to enhance your BDSM play on our exciting forum.
The Takeaway
As you can see, BDSM domination doesn't need to be as stereotypical as you've seen in your favorite movies - adult or otherwise. Make domination work for you. Get what you want (within your agreed-upon limits) and make it fun for everyone involved. As long as you're doing that, you're doing domination right.