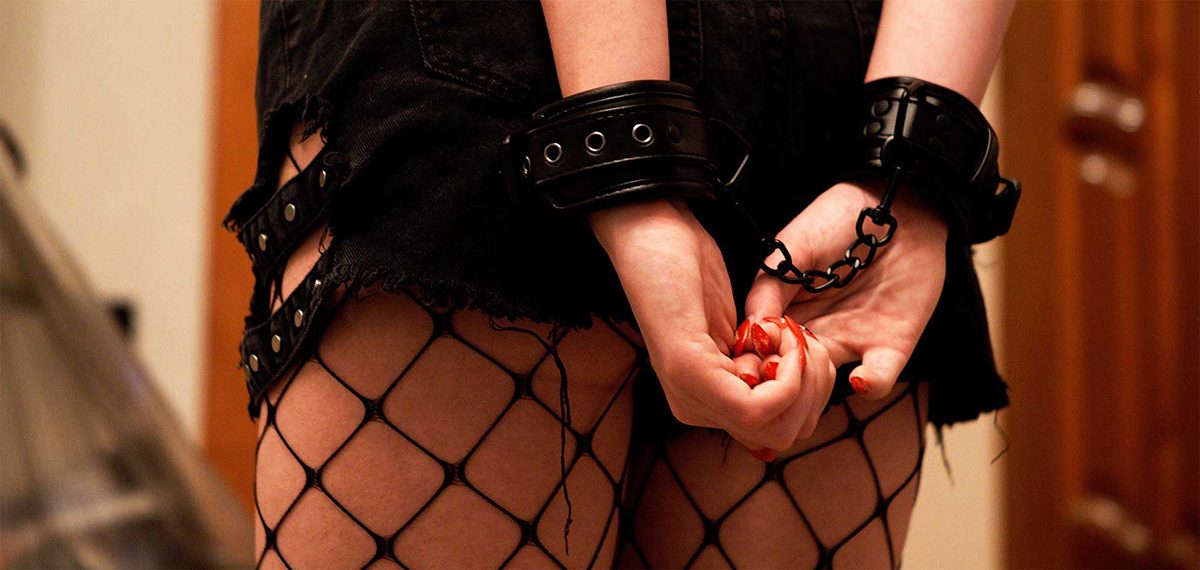 Pain VS Pleasure In A Fun And Safe BDSM Relationship
You've heard that BDSM pain can be pleasurable, but when you're new to Dom/Sub relationships, figuring out the best ways to start testing the waters can be difficult. By experimenting with some amazing BDSM toys - and following these sexy suggestions - you're sure to find the perfect balance between pleasure and pain when you act out your next S&M scenario.
Mixing pain with pleasure has been a staple in the kink community for years because alternating pleasure and pain helps the body process the pain in a way that intensifies the pleasure. Toys that combine a tickler and a paddle offer both sensations.
The "whip" side is used to deliver a deliciously stinging slap, while the feathered "tickler" allows you to switch to a sensual, pleasurable teasing immediately afterward. Alternating pleasure and pain in BDSM with a multi-faceted toy will keep your Bottom on their toes and ready for a rollercoaster of sensations.
Whipper tickler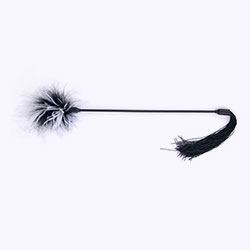 2

Take Advantage Of Nipple Clamps
If you're not familiar with nipple clamps, they're exactly what they sound like: little clamps designed to catch hold of and squeeze your partner's nipples, regardless of gender. Once the clamps are attached, they begin to restrict blood flow into the nipples. Very quickly, this pressure introduces a sharp, stimulating sensation of pain.
Wide tips nipple clamp set
Wide tips nipple clamp set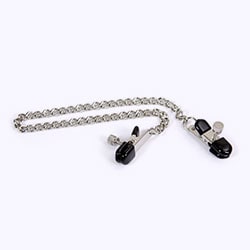 Keep your nipple safe - and short. Your session shouldn't take more than 10 mins.
But that's only the beginning. When the clamps are removed, blood rushes back into the nipple generating even more intense feels. Once the blood has returned, the nipples will be extra-sensitive, making them even more susceptible to any future ministrations. You can heighten your partner's pleasure with sucking, nibbling, flicking. Jump on this guide to learn how to get a nipplegasm.
Large nipple suckers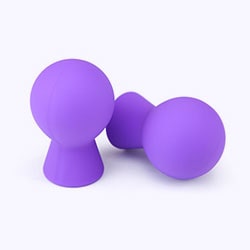 3

Swing Floggers With Like A Pro
Perfect for pain or pleasure in BDSM, floggers are amazing multi-use tools that can be employed for stinging punishment or a relaxing back massage. Floggers made of firm materials can be slapped against your partner's body for a sensation that definitely smarts.
Softer materials - such as those in the Mini Faux-Fur Flogger - when paired with subtle pressure can soothe and caress tingling flesh. Pick the right flogger to create the desired effect - or switch back and forth between a rugged and gentle flogger to keep your partner guessing!
Mini faux fur flogger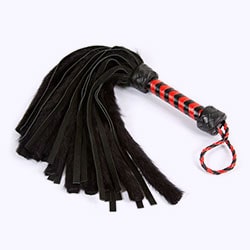 If you choose a flogger that's made from a material that can easily be sterilized (like this silicone mini flogger, for example) you can, with care, concentrate some flogging on your partner's most sensitive erogenous zones. Pair pain with pleasure and anticipation by using gentle, teasing swings at your partner's genitals. The results will be gratifying for both of you.
Silicone mini flogger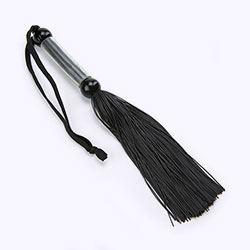 4

Use Paddles With Sensual Touches
Spanking is a sensual activity that's widely enjoyed by a huge number of devotées and fits in perfectly with a D/S dynamic. There's something uniquely thrilling about throttling your partner's derrière that can really add amazing erogenous new dimensions to your sexual repertoire. If you haven't already, mastering this classic art of delicious torment and unspeakable delight is something you should definitely try out.
Pick up a paddle and test out blows and slaps with varying degrees of intensity and frequency. Have fun with it. Your partner is sure to appreciate your efforts! (Just don't forget to take things slowly and start off with softer smacks and gentler sensations before moving on to the rougher play.)
Eden leather paddle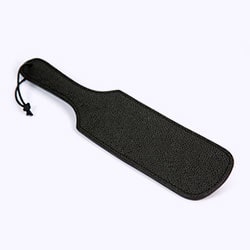 5

Blindfolds Make For Fun In The Dark
Blindfolds can make everything more intense - even sensations. When your partner isn't into a great deal of pain, using a blindfold can be a perfect submissive compromise. Without the sense of sight, every touch - whether it brings pain or pleasure - is heightened by anticipation. When your partner doesn't know when or where to expect the next blow, even a gentle slap becomes an excruciatingly pleasant form of torture.
No peeking blindfold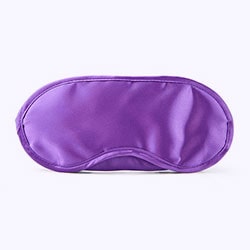 6

Whether Hot or Cold, Glass Dildos Really Heat Things Up
Did you know that glass dildos are amazing at retaining temperatures? When you place a glass dildo into a bowl of hot or cold water, it will take on the temperature of the water. Adding the unexpected sensations of heat and chill to your usual orgasmic dildo play can be a truly satisfying way to tread that thin line between pleasure and pain.
Red cyclone wand
Place one bowl of ice-cold water and another of very-warm water in the erotic setting of your next sex scene. Let one dildo chill in the ice water while the other one heats. Alternating from one dildo to the other will keep your partner guessing what the next sensation is going to be - especially if they're… a little "tied up" during your play and can't intervene.
Soft touch neck to wrists restraint set
Soft touch neck to wrists restraint set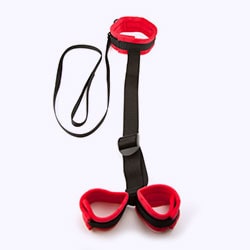 Make sure to heat and chill your toys to a safe, comfortable temperature before use.
7

Add A New Spark With Electrosex
Have you thought about giving electrosex a try? Depending on the power level of the device you're using, electrosex can vary from a gentle touch that feels as sensual as a fingernail gently skimming along the skin all the way up to the intensity of a bold, provocative pinch. An E-stim set with gel pads will allow you to gradually ease into the pleasures electrosex in your D/s relationship.
ePlay basic set
Tip: Experiment by alternating sexual pleasure with short, sharp shocks and eventually, the lines between pleasure and pain in your BDSM play will become indistinguishable.
8

BDSM Pain + BDSM Pleasure = Fun!
So, as you see, doling out a mixture of pleasure and pain can be truly satisfying for both parties in a D/s relationship. All you have to do is agree upon a mutually appealing activity that may result in pain and find a way to blend it with the pleasurable activities you already know and love.
Not only will this kind of experimentation keep sex exciting in your D/s relationship, but it's also a lovely way to draw out your erotic experiences, bringing you and your partner closer, and making your orgasms even that much more amazing when they arrive!