Best Rabbit Vibrator Types And Their Orgasmic Functions
Rabbit vibrators are the most POP! of sex toys - deservedly so. Praised in media and by the loyal users, rabbit vibrators deliver versatile but unmistakably orgasmic sensations 10 times out of 10. Check out the best rabbit vibrators we've gathered in this list and pick a revved-up bunny to bring home.
Don't be afraid of all the bells and whistles these vibrators have - they're all designed for your 100% pleasure.
sex toys EdenFantasys sells is a rabbit vibrator.
Rabbit Vibrator
With Three
Motors
If you thought it ends with two motors, think again. This beautiful rabbit vibrator packs two separate perky bunny ears, and each of those are powered by an independent strong buzz. It means however you angle it, whichever your anatomy is, all three motors of the poised Alya will be working for your pleasure.
Alya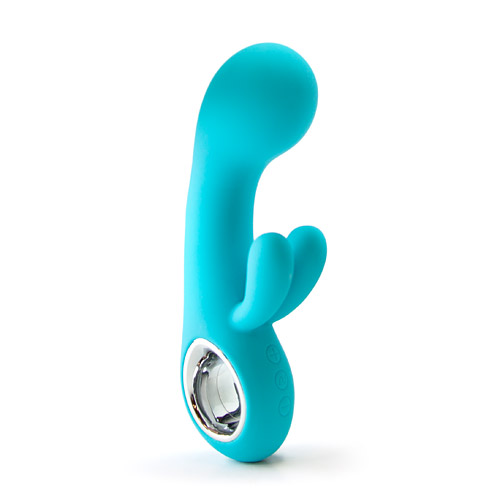 The Sucking
Rabbit Vibrator
The magic sucking feature of Air Flirt makes it an absolute best rabbit to accentuate the clit. Ride the waves of pleasure with the fantastically realistic air-pressured clit sucking action that can only be surpassed by a lover's mouth.
The Oral-like
Rabbit Vibe
Flicking the clit with a tongue - that sensation send shivers down your spine. This rabbit can do it restlessly, with whichever rhythm you want, stimulating the G-spot at the same time. You know this means the biggest O's, right?
Warming
Rabbit
Want to heat it up? Your G-spot responds magically to warming sensations, engorging and becoming ultra sensitive. That's why Aurora is the best rabbit vibrator for you. While working it's buzzy magic, it also heats up lightly, starting a fire of orgasm inside of you, bringing you to 7th heaven.
Aurora warming massager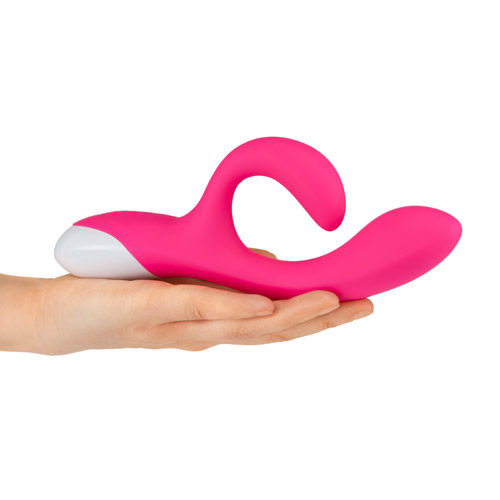 Rabbit Vibe
With
Inflatable Shaft
If you are one of those ladies who like being "filled", this is the best rabbit vibrator for you. No matter how thick you want it to be - it can become even thicker. With the inflatable shaft inserted, start pumping on and push the horizons of your pleasure as far as you can.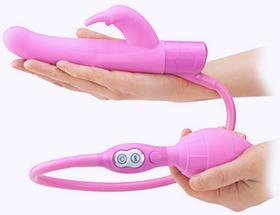 Triple
Action
Rabbit
Feeling insatiable? Then you know the Poise was made for you. Deliciously girthy main shaft, a revved-up attachment and a seductive strand of anal beads for each of your hottest buttons, to keep you stuffed and bring supermassive pleasure.
The Electrifying Bunny Vibe
If you never had a lightning bolt of pleasure piercing your sweet bits - and we bet you haven't - this e-stim rabbit will make a thunder in your thighs. Supercharged G-spot plunging with precise clit pecking - it's looks party cloudy, partly OMG-y!