What products hit our virtual shelves this week? Are you curious?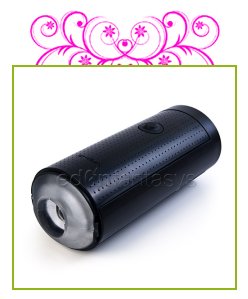 First off, if there's a penis you want to pleasure, we now are carrying the
Tenga Flip Lite Black
and the
Tenga Flip Lite White
, so you can have your choice of color! Not only do they different in color, but they differ in sensation. The Black one is meant to be more intense while the white one is more mild. The Flip Lites come with a small, sample-sized bottle of lubricant, and they include a button that allows you to control the pressure of the chamber inside the Tenga. The Lite version is a smaller version of the regular Flip Hole, and the product opens up to make it easy to clean.
We've had some contributors give a try, and JR says "The TFLB has an awesome array of textures, is easy to clean up, and can sit out without attracting attention. This is now my go-to for hinged penile enjoyment. Put this on your wish list or save up for it, you won't be disappointed!" Brandon, when talking about the white version says "You will be blown away and be begging for mercy all at the same time. If you want to try something out of this world, the Tenga flip lite white is the toy for you. Beware, this may be your new found addiction!"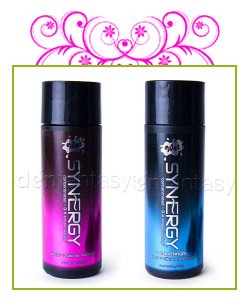 Have you ever wanted to try a water-based and silicone-based lubricant hybrid? Well, our new product,
Wet Synergy
, has you covered! This is a Wet lubricant that is a water and silicone-lubricant hybrid that has the great properties of silicone lubricant without the hard-to-clean aspect! While you can give the original a go, we also offer the
Cool Tingle
version of this popular lubricant as well.

Not only did we release all of those great products, but all of these products are now available for purchase as well:
Jessica Drake's Guide to Wicked Sex: Fellatio
(Our porn club movie!),
Moist Anal Lube
,
Fetish Fantasy Series Swing
,
Wet's Keep it Clean Toy Wash
,
Wet's Ecstacy lube
, and the
Sex in the Shower Silicone Lubricant
.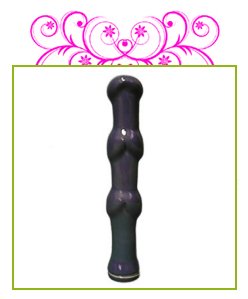 Duncan Charles Designs will be releasing a new toy coming out in the beginning of May. You can't purchase it yet, but add it to your wishlist for future fun! They have the
Triple Pleasure
soon to be released. How neat looking!

Topco Sales is making some new releases as well! Add these to your wishlist if these look interesting:
Latex Body Paint
(in Pink!),
Silky Pubes Pubic Hair Conditioner
,
Hardware Coupling Hex Nuts
, and the
AdamMale Vibrating Cock Ring
.

Cal Exotics is releasing a lot of new products recently! While these products aren't purchasable, you can add them to your wishlist to be the first one to know when these products can be purchased. So what is California Exotics bringing to us? There is:
Sweet Obsesion Divine
,
Sweet Obsession Rapture
,
Jake Turner Colt Gear
,
Colt Power Drill Balls
,
7-Function Power Balls
,
Snow Bunny
,
Extreme Butterfly Frenzy
,
Remote Control Egg
,
Micro Wireless Venus Butterfly
,
Extreme Pure Gold Sweet Curve
,
L'Amour Tryst 4
,
L'Amour Tryst 3
,
L'Amour Tryst 1
,
L'Amour Tryst 2
, and the
His and Her Power Ring
. Wow! Lots of choices!

Along with all of these great, new releases, Doc Johnson added two new upcoming products including the
Gal Pal Strapless Strap-on
and the
P-Wand Prostate Massager
. Pipedream added the
Mia Isabella Personal Lubricant
as well.
Wow! What a product-filled week! What one of our new, purchasable releases are you looking forward to?