This week, there are some great new toys that you should check out as they've just been added to EdenFantasys for availability of ordering!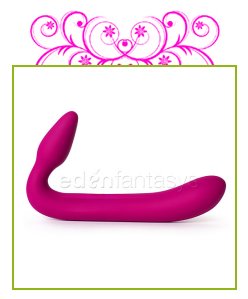 The
Love Rider
double-ended strap-less dildo is now available! This neat, silicone dildo comes in both pink and black, and it's meant to be a strap-on dildo that is held in entirely by your strong vaginal muscles. With a completely smooth shaft on both the insertion bulb and the shaft itself, this dildo provides an affordable way to try strap-on sex without needing to use a harness. It's also getting great reviews with
Red Riding Hood
saying "This is a versatile double-dildo that's fun for couples or alone time. Its luxurious texture not only feels amazing, but is easy to maintain! It's not very flexible, but that can also have a good side with extra sport in the shaft and easier insertion."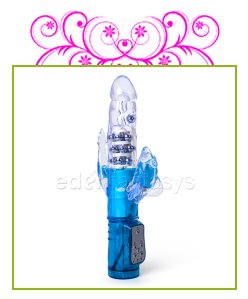 Another new sex toy that we're bringing to you is the
Triple Orgasm Triple Kiss
. Not only is this your standard vibrator, but it also includes a small anal attachment to make it perfect for receiving triple stimulation for a stronger orgasm. With the neat, see-through material, the white and blue color scheme is attractive, and it has received a good review from
I Want It Now
who says "This is a great triple stimulator toy for someone who likes rotation and vibration. If your desires for anal stimulation are more along the lines of "ooh, baby, touch my asshole" than "ooh, baby, fuck my ass hard", this might be just the right amount of stimulation for you!"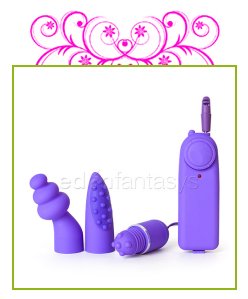 We are now carrying the
Intimate Foreplay Kit
as well. This small kit from California Exotics includes a bullet vibrator and a ton of attachments to make your play extra-fun. Each one of the attachments screws easily onto the bullet to give you different sensations with the same toy. Plus, it comes in both purple and orange, so you can pick the color for you!
MuffysPinguLove
says "The different speeds and textures of this kit ensure that you will find something to fit your fancy. Use it for foreplay, teasing, during sex, or for masturbation. It has an easy to use dial that can be turned through three different levels of intensity."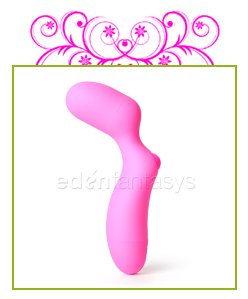 The
Total Euphoria Mini-Massager
is now available for purchase as well. This g-spot plastic vibrator from California Exotics comes in both purple and pink and features a unique design intended to comfortably hit the g-spot. The reviewers say that the vibrator is strong, and
RubenesqueAna
says "Total Euphoria is a fantastic massager great for vibrating stimulation all over the body. It is ideally shaped for G-spot stimulation, but can be used in a variety of other ways as well. Its tiny size, simple controls, and ergonomic design make it incredibly user-friendly."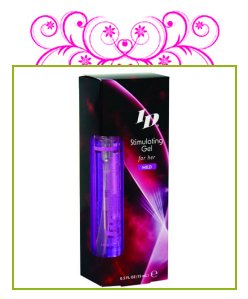 The ID Stimulating Gels are now available for purchase in well. To adjust for what works well for different bodies, ID makes these gels in both a
ID Stimulating Gel Wild
and an
ID Stimulating Gel Mild
variety. The gels do not include L-arginine or any cooling ingredients.
Red
gives the Wild version a review and says "ID Stimulating Gel Wild is a gently warming, thick, water based gel that is perfect for direct clitoral massage in order to jump start arousal. The warming sensation passes quickly, but it's a very slick lube."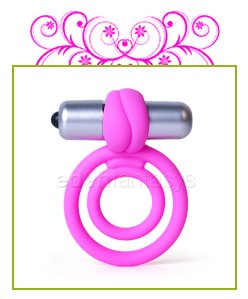 Need a new cock ring? Cal Exotics has made it easy to choose some body-friendly, vibrating cock rings! We are now carrying both their
L'Amour Premium Silicone Dual Vibro Ring
and the
L'Amour Premium Silicone Vibro Ring
. Both rings are made from silicone and include a vibrating bullet.
Zabrina
gives this cock ring a good review and says "I think this product is well worth the price, and the pros definitely out weigh the cons. I had a great experience with this product, as my fiancée did, also. I also like how there was no smell to the material, which is a pet peeve of mine about some products."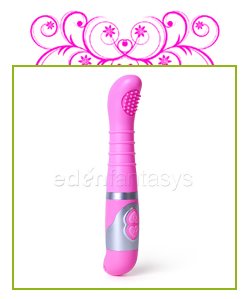 The
Pleasure Kiss 8-Function Sweetheart Vibrator
is another toy that is now available for purchase. This vibrator, made from TPR and plastic, is curved for perfect g-spot pleasure, and the nubs along the shaft add even more sensation.
Kiwidragon
gives this vibrator a good review and says "The Pleasure Kiss may look like the toothbrush of G-spot vibrators, but those textured nubs will have you singing! The variety of vibrations and perfect textured nubs and G-spot curve make this a great buy!"
Along with all of these great products, we are also now carrying:
L'Amour Premium Silicone Tryst 4
,
ID Juicy Lube 10-Pack
,
Lulu Satin Scoop
,
Bubble Butt Bendy
and the
TitanMen Metal Cock Ring
.
Which one of these products would you like to try?