Did you see all of the new items that made it to EdenFantasys this last week? If you haven't, this thread will certainly help keep you up to date!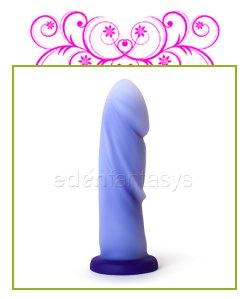 The new
Tantus O2 Cush
is one of the new O2 toys from Tantus! Coming in blue, purple, and pink, this realistic dildo is made of O2 material which makes it softer and more sensual than regular silicone. Plus, it's made in some pretty cute colors!
-
Designed for g-spot stimulation
-
Softer outer layer, Firmer inner core
-
One of the most comfortable dildos in the O2 line
-
Body-safe and harness compatible
Emotional Bliss just released a new and updated version of the
Isis Finger Massager
! Now coming in a cute, bright green, new changes have made this little vibrator one of the strongest finger massagers on the market! With the new changes, the vibrator has been made 30% quieter, and the vibrator now runs for 6 hours on one charge! Now those are some good improvements! While you're at it, check out the
Chandra
which has also been updated to be stronger and quieter and comes in a cute, new color!
-
Rechargeable
-
Multiple finger adapters for the perfect fit
-
Multiple push-button speeds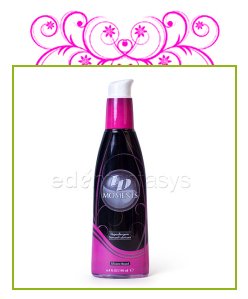 Have you been in need of a new lubricant lately? Lubricants make things glide so much more smoothly, and you can try out that new smoothness with all of the new lubricants that are being offered by ID Lubricants, and all of the new lubricants are in some pretty adorable packaging. This week, we started carrying:
ID Moments Water-Based
lubricant,
ID Moments Warming
lubricant,
ID Moments Silicone
lubricant, and the
ID Juicy Lube
in multiple flavors (including Bubblegum)!
Lube-y goodness!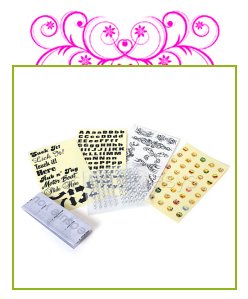 Now this is one of those things that I
never
would have thought of! We're now carrying the
Do It: Sexting Kit
for both
males
and
females
. The kit includes 100 adhesive gems, 9 temporary tattoos, 16 naughty stickers, 40 emoticon stickers, and a ruler to measure those private areas. What's it for? Well, it makes it so you can spell out words and other "naughty" things to be able to send a naughty sext to someone! Fun, fun!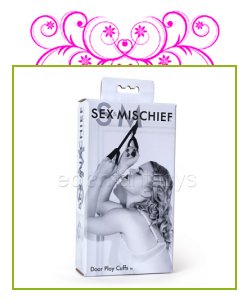 Do you like S&M? No, no, no! Not THAT kind! The new kind from Sportsheets! It's the "Sex & Mischief" line from Sportsheets! Created to make it easy to enjoy bondage (even if you aren't "kinky"), the Sex and Mischief line includes five different pieces that we're currently carrying:
S&M Door Play Handcuffs
,
S&M Bondage Restraint Kit
,
S&M Bondage Kit
,
S&M Adjustable Handcuffs
and the
S&M Rope Restraints
. Bondage just got easier – and sexier!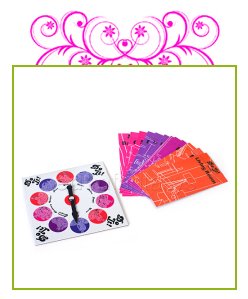 Now if the Sexting Kit wasn't for you, we're also carrying two new games from Sportsheets: the
Do It: Sex in Public
game and the
Do It: Spinner Game
! Each little game is travel-friendly and makes it easy for you to add a new type of spice to your sex life. Both games give sex acts and give locations, and when you play the game, it will pair the two up for a new way to have sex in your house (or outside)!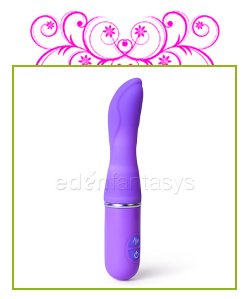 We now are carrying two of the new Sweet Obsession toys from California Exotics! There's the
Divine
and the
Rapture
! These two vibrators a new take on the idea of "rechargeable" as, instead of having the charging unit located inside of the vibrator, the vibrators come with rechargeable batteries and a battery charger that allows you to recharge the batteries instead!
-
Rechargeable and includes batteries and battery charger
-
Silicone and body-safe material
-
Multiple speeds and patterns
-
Waterproof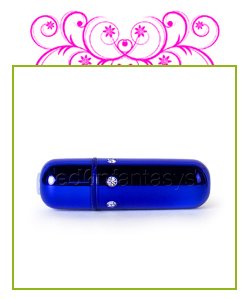 A lot of you have loved the
Crystal High Intensity Bullet
, and now we're carrying the
Crystal High Intensity Mini
bullet! Coming in multiple color choices, these little bullets are standard-sized bullets that can fit into bullet holes on cock rings and dildos too! They could certainly be lots of fun!
-
Cute, gem-included design
-
Standard-sized waterproof bullet
-
Plastic and body-safe
-
Multiple color choices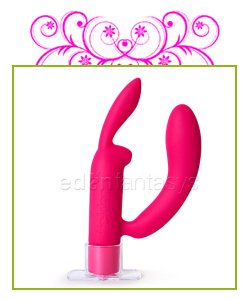 Have you seen all of the buzz about the new
Toyfriend
line? If so, you now can purchase those neat little toys here on EdenFantasys! We're now carrying the
Starlet Toyfriend
, the
Curvy Toyfriend
, the
Nosy Toyfriend
, the
Coney Toyfriend
, the
Bubbly Toyfriend
, and the
Bossy Toyfriend
.
-
Silicone and body-safe material
-
Comes with a display stand
-
Waterproof
-
Multiple functions
So, which one of these products interests you? What ones are you excited for?