Happy Steak & Blowjob Day, guys!
Marked as Valentine's day for men
~Steak and Blowjob Day~
is celebrated on March 14th and is easy, effective, and pretty self-explanatory. No cards, no flowers, no chocolate...
The name says it all: only a steak and a BJ. That's it.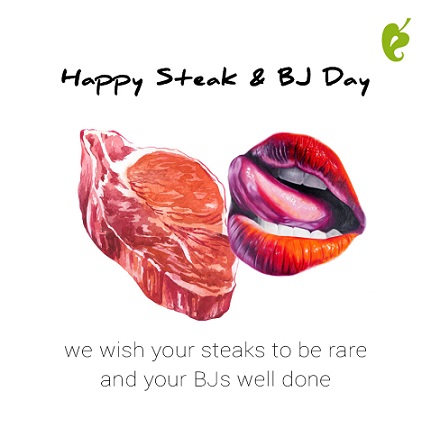 I hope every man gets a
delicious steak & a wonderful blowjob
today and guys, don't be selfish! Make it a super awww-some moment for your girl too. Not sure how to? EdenFantasys has prepared
4 stunning blowjob positions
that get her off too!
Let me know what do you think about these?
I'm gonna try the
Face Plow
today. And you? I'm eager to hear about your plans!