I stumbled upon this story and just had to share it because I know there are kitteh lovers lurking about.
Some Marines in Afghanistan have taken it upon themselves to rescue kittens. The pictures and story made me tear up a bit. Here's one pic: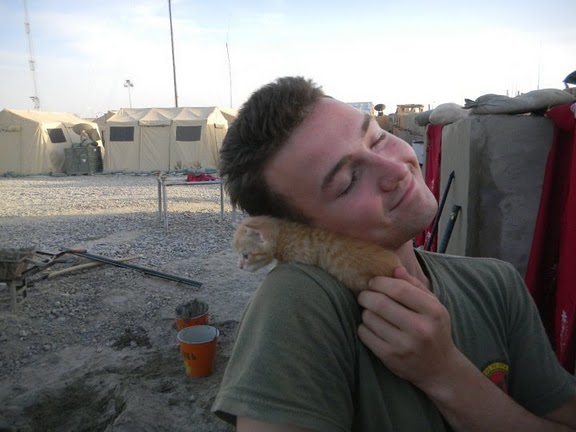 Rest of the pics and story can be found
here
.