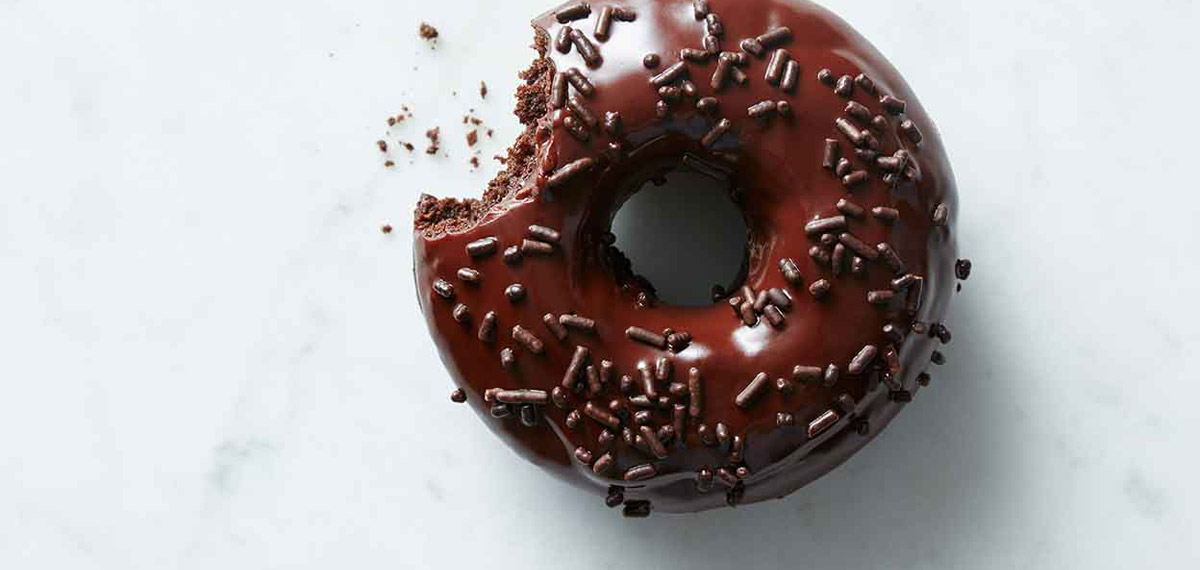 7 Rimming Moves I Used To Make My Bae Groan With Pleasure
"Rimming" is the hip name of a juicy sex act that involves using your tongue to stimulate the anus. Anilingus is to oral sex as Cabernet is to wine-an elegant delight with many subtle undertones and variations. You can keep the action on the outer rim (hence the name "rimming") or take it a step further for some sensual dippin' in if you're diggin' it. Once you have even an inkling of how jam-packed with fine-tuned nerve endings the human booty is, you're in for a delightful ride, so buckle up!
Rimming
Now, rimming is definitely not everyone's cup of tea, but if you're one of those people who think, "Ew, gross!" - grow the heck up. Sex is messy, kiddos, and if you're not ready to deal with the human body in all its glory, you're probably not old enough to be having sex in the first place. Sure, some people consider going down on your honey's backdoor degrading. Well, you funless bastards, do you think blowjobs or cunnilingus are humiliating, too? If so, it's time to adjust your attitude. I, for one, am a huge fan of salad tossing, and giving my husband vigorous rimming action is one of our greatest mutual pleasures.
Rimming means different things for men and for women.
To women, getting a rim job is very similar to cunnilingus, so it's not that big of a deal. For guys, it's a remarkably intimate practice that makes them exceedingly vulnerable, and also delivers stellar Os.
Begin The Rim
My boo is a typical man with a limited sexual imagination. He actually thought "kissing ass" was as literal as it sounds. Needless to say, he wasn't super enthusiastic about the idea. But when I got him on his back, with his legs spread wide and headed downtown, soon enough he was biting his lips, blushing and shivering with delight. I knew he'd finally gotten the concept. Sounds intriguing? Well, I'm pleased to share my thrilling mojo with you!
The Three Ts of Perfect Rimming: Trust, Tease, Techniques.
A guy who receives a rim job must relinquish control, and put his total trust in you as his generous goddess. Once he's yours to command, start the tease with mental and physical games - smiling, gazing, stroking, kissing - that will have him melting for more. When he's trembling in anticipation, it's time to employ some of my surefire techniques and put him on the road to the dirtiest and most delightful orgasms he's ever experienced. My BOOTYlicious guide is filled with cheeky tips and all the fabulous sex toys you'll need to bring your every daring rim dream to life.
ASSgasmic Anilingus Techniques
The Rusty Trombone
The Rusty Trombone is a classic oral technique that cleverly pairs rimming with a handjob, delivering multifaceted pleasure for him and putting you in a position of total control. It takes skill to coordinate the action, but is worth the effort! With your face between his sweet cheeks, reach around and grab his cock with one or both hands. Now, use your hands to grasp and caress his member. Work your way up and down his shaft, and don't forget the lube! A silken, slippery grip is much more satisfying, so make sure to check out our collection of satiny lubricants to make your touch sleek.
How to elevate your "rusty" skill?
If you have a hard time coordinating the rhythm of your hands on his willy with your tongue at his bum, you can focus on the rimming and leave the handjob part to a masturbator. Check out these cool hands-free sex toys that can do your work for you!
Play the "Rusty Trombone" while you experiment with rimming techniques - keep the dong busy!
Lips
Most backdoor virgins are more than a little tense when you make your first move in that direction, so ease him into the new sensations with the gentlest of touches.
Breathe lightly on his anus. Open your mouth wide and exhale a warm breath, then switch to a cooler sensation by pursing your lips and blowing. See how he reacts to that elusive stimulation? One breath from you is all it takes to make his whole body quiver.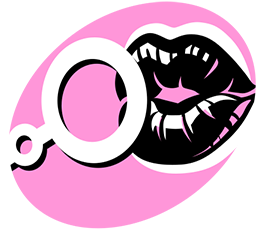 Kiss gently around his buttocks. Make your kisses as sensual as you can, and trace your way to his butthole - the closer you get, the more likely you'll be hearing him moan with delight.
Vacuum once you're done with kissing. The assertive suction technique lets him know just who is in charge - you! So, go ahead and suck on that sweet hole, change it up with some kissing and licking.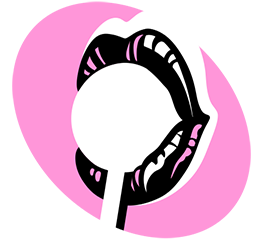 Bypass the lips for more zhuzh
If using your mouth isn't getting him where you want him to go, or if you simply want to add some pizzazz to his stimulation, try out a sex toy that mimics kissing and sucking motions. If you thought those wonderful clitoral teasers are only for the clit, I'm here to tell you, "Hell to the no!" These charming "suckers" are perfectly suited for pleasuring that gentle bod of his. Don't forget - sharing is caring, so choose an amazing vibe from our clit stimulators catalog to treat both of you.
Tongue
Nothing will bring him to an explosive climax faster than a virtuoso performance of your tongue on his asspipe. Here are three of my favorite techniques you can master that are sure to result in a rip-roaring orgasm.
Soft & Flat is the go-to tongue position to start out with. Gentle, wide licks add a plethora of cool notes to your rimming game. Stimulating a larger area with lubrication from your saliva and the warm wet touch your tongue will make him relaxed, pliant, and ready him for your full focus on his buttonhole.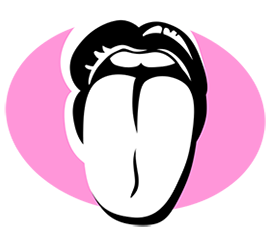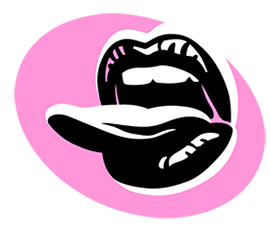 Slim & Stiff once he's primed and ready for a straight attack, it's time to turn your tongue into a stiff anal probe. Simply increase pressure to deepen your lingual caresses and make them more pronounced, more demanding, and oh-so-much-more orgasmic.
ABCs are a tried and true technique to trot out when you're running out of creative ways to lick his ass, but feel like you're just not completely there yet. Trace those letters with your tongue, baby! Mix up stiff and soft action, and continue pushing your way not just over, but inside his bunghole. Slowly. Gently. He'll get there. Believe me.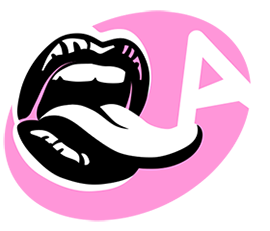 How to make it even more tonguelicious?
Sex toys are brilliant tools for simulating the actions of a human tongue without actually putting one into his butt. Tongue-shaped vibrators and vibrators that imitate oral sex not only replicate the feeling, but they also take it up a notch with added sensations of texture and delicious vibration.
The Big P Of Rimming
To penetrate or not to penetrate? That is the question. Now, I don't believe rimming has to be a warm-up for penetration. Rimming has its own rewards for sure, but once you get going, it can become a slippery slope, gals, and where you slide next is entirely up to you.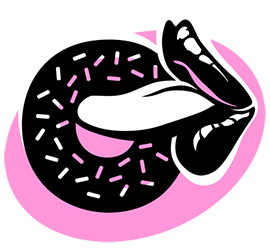 If you feel like your abracadabra is working miracles on his butt, if he's all shaky and trembly and soft like melting butter, I say go for it. Launch your invasion with the tip of your tongue. Start with soft yet demanding pushes to get his sphincter relaxed and ready to welcome you. Now it's time for your fingers come into play. Using heavily lubricated, well-manicured digits (no claw-like nails, please!) tenderly massage around the anus, circling it, and dipping inside.
How To Make The P P-erfect
Once penetration is achieved, fishing for the P-spot should be next on your agenda. His internal hot button lies 1-2 inches deep along the front wall of the anus. It's roughly the size of a walnut and smooth to the touch. Feel like you're on the right track? Massage away! Pressuring, tickling, come-hither motion, applying vibration, all the good stuff.
As a first step, I'd suggest gradually sized butt plugs, but plugging is more of a static experience - so if you want action, stick with prostate massagers. Thin, elegant, ergonomic tips with wide, comfortable handles are your best bet. If the stimulation clearly needs more zhuzh, go for a vibrating option. The myriad of buzzing patterns can add a surefire kick to his orgasmic explosion. You can find the trusty prostate massager that's just right for you in our full massagers' catalog.
Honey, I already know my way around your bum. I think we can go further.
If you're hooked on the idea of playing around with power roles, pegging might be a fascinating next step. Pegging involves plundering the bung with a dildo, either strap-on or handheld. It's sort of in the same realm as rimming, putting you in the driver's seat, only with pegging, the power play is much more pronounced. Of course, pegging is a more extreme practice than rimming, but if you dig the feeling of being in charge and having his orgasm in your hands, while he finds it erotic to surrender, you're on the right track. Find out more about pegging in our savvy guide right here, with sex positions, sex toys and all. It'll make you beg to peg.
Rimming Safety Tips - Better "Duh" Than Sorry
Lube
It might seem redundant, but when it comes to anything anal, I feel like repeating the word "lube" a million times. You know your bum has no natural lubrication, right? None. While your lips and tongue tricks might work swell with spit alone, any kind of penetration will crash and burn without a nice handful of lube. For anal play use specially formulated anal lubes that don't dissolve too quickly, and avoid numbing formulas at all costs! You don't want to discover you've been hurting him after the fact of your passionate act.
Hygiene
Another "duh" paragraph here. The human ass, as well as the mouth, is pretty damn dirty. A hot shower for him and mouthwash for you should be prerequisites. Rimming isn't a deep anal practice, so it doesn't require a backdoor douche. A normal shower with a fraction of extra attention to the bung will suffice, but if you prefer a clean-as-a-whistle crack before you before going "tongue in cheek," do whatever feels necessary. As for the mouthwash, can you imagine how titillating that fresh tingling sensation will be for him?
Attitude
Attitude is all-important with any sexual practice or activity. People can be judgemental about things they don't understand, and rimming has gotten a bad rep in small-minded circles. But I say prudish people with their prudish little opinions can go screw themselves. When you realize how much pleasure you're delivering to your man - probably a type of pleasure he's never experienced before - you can enjoy every minute of the rimming experience. Plus, being his personal goddess and in total control of his orgasm is sexy as hell.