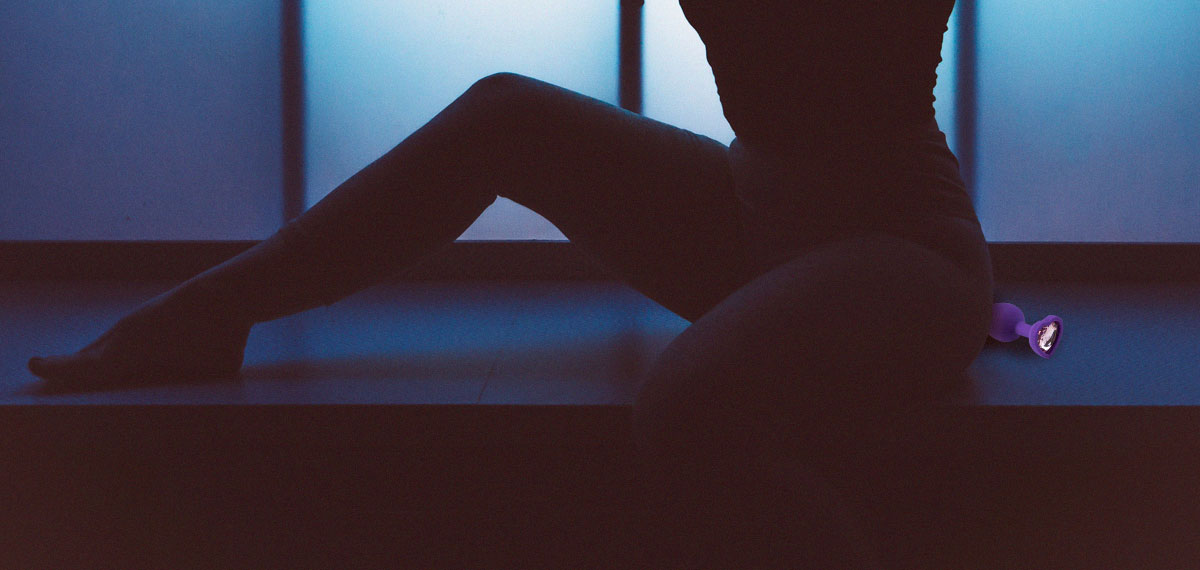 Vaginal sex feels good; oral sex feels great...but what about anal? Is it worth a try? It's definitely worth it. More than that, it can truly give you the best, most powerful orgasms you've ever had. Explore this guide to learn what makes anal sex so fantastic, bust the myths surrounding this topic, and take the very first steps into the world of enormous backdoor pleasure.
Why Does Anal Sex Feel So Good?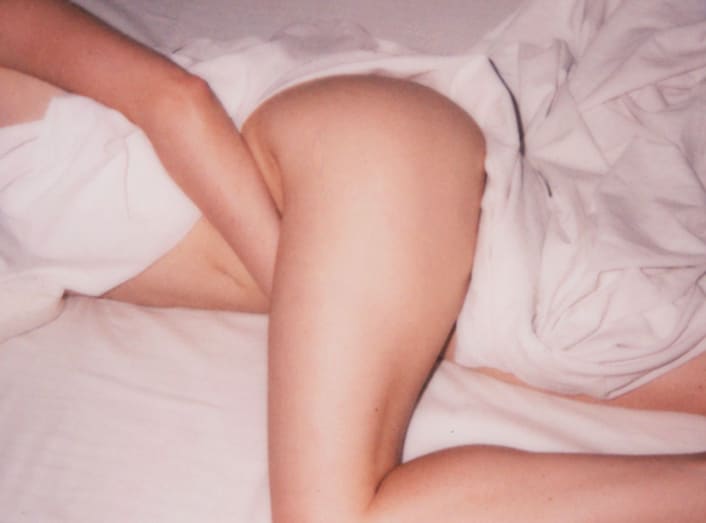 Teasing Sensitive Nerve Endings
Where there are nerve endings, there is sensitivity. Where there is sensitivity, there is also incredible bliss. Every bumhole is jam-packed with sensitive nerve endings, interconnected with other erogenous zones, like the clitoris/penis - that's why sometimes even few minutes of anal stimulation is enough to find yourself in a pre-orgasmic state.
G- Or P-spot Massage
For men, the main reason why anal feels so good is that it provides pleasurable prostate massage. It's a small gland located internally underneath the bladder. Thorough stimulation of this male organ results in the unique full-body bliss and multiple climaxes. Explore this guide to learn more about prostate stimulation.
G- Or P-spot Massage
For women, consistent fingertip pressure against the G-spot combined with the pressure from the rear provides the deep massage that leads her to intense gushing climaxes. Wanna know more about the squirting explosion? Here's a guide that'll teach you how to squirt.
The Charm Of Being Kinky
Luckily, anal sex is no longer a taboo - but the charm of something forbidden, something you shouldn't do is still surrounding this form of sex. Breaking the rules can be a lot of fun, especially when it comes to naughty anal adventures. There are so many things one can do with a bumhole - you can't even begin to imagine. Maybe, roleplay a bit?
The Freshness Of Sensations
What can be sexier and more arousing than experiencing a "first" with someone you trust? There is no better way to spice things up in the bedroom then discovering the world of anal bliss with your partner.
For communicating couples anal sex is always a source of pleasure, and never a disappointment.
How Should You Introduce Anal Sex To Your Partner?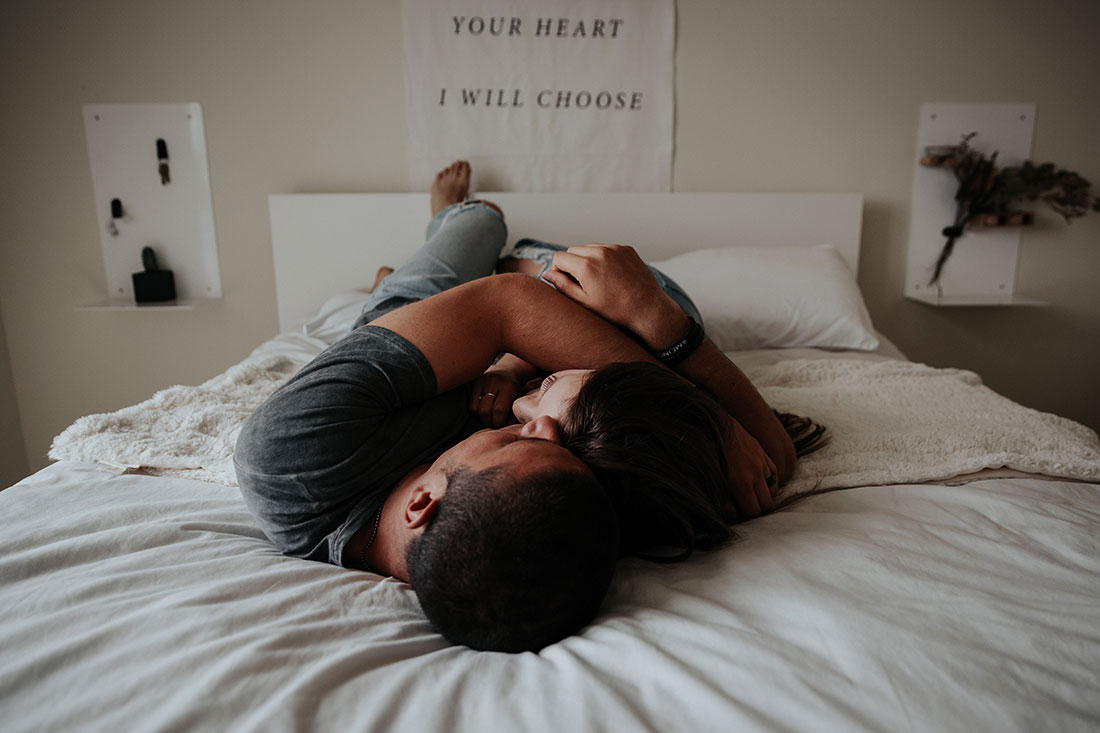 There are many inhibitions regarding anal sex, and most of them stem from ignorance. The truth is that anal sex can be just as safe and pleasurable as any other form of lovemaking. For those who've never tried it, it can be intimidating - but so is almost anything else you do for the first time. Men get even more pressure from society when it comes to anal pleasure. Though the myth that anal is not a "manly" practice is still around, in reality, when it comes to sex, there are no reasons why a man should deprive himself of pleasure.
If you want to introduce anal into your lovemaking routine, be sure to get as many answers as you can before you have "the talk" with your partner. Remember that surprises are an absolute no-no in the realm of backdoor explorations. To make sure you are on the same page, discuss your expectations - what toys you are going to use, how deeply you want to go, and how fast you want it to be.
EdenFantasys recommends:
It's perfectly normal to feel awkward about sexual topics. Introduce the idea gradually and take it easy.
The Charm Of Being Kinky
The perfect starting point for couple's anal sex, aside from the obvious DP practices, would be a strand of anal beads. They are absolutely non-intimidating and extremely fun to play with together. Pulling anal beads out on the verge of an orgasm electrifies your sensations, giving you a whole new perspective of anal delights. However, beads are not to be pulled as if you're starting a lawnmower, so dive into this guide to anal beads to learn how to bead off the right way.
Anal Sex Tips For Women
The Charm Of Being Kinky
Many women find the sensation of "fullness" during anal sex extremely arousing, so much more intense than a traditional vaginal orgasm. For women, the best toy for the first practice could be a small, tapered butt plug with a flared base. Silicone plugs are more subtle, easier to give in, more suitable for mere beginners.
G- Or P-spot Massage
However, the type of the first anal toy heavily depends on the type of sensations you're after. If you are hunting down that DP experience or you want some extra thrust for more squirting chances, a metal or glass toy might be a better choice, given it's more capable of delivering hard pressure.
Anal Sex Tips For Men
The Charm Of Being Kinky
Men who discover the world of anal stimulation are rewarded twice - besides the fact that prostate stimulation is very pleasurable, it is also crucial for maintaining men's health. To gain all the advantages of anal sex from the first session, bet on an ergonomically curved prostate massager so that you can easily find and massage your P-spot.
G- Or P-spot Massage
In fact, a man's butt has far more orgasmic potential even on the outside. The perineum - the little gap between the bumhole and the testicles - is directly connected to the P-spot, so delivering some tender massage down there would result in a robust all-around prostate explosion. A massager with a big perineum attachment would be the prime tool for it.
Fact
who enjoy anal sex reached an orgasm during their last intercourse
Source: National Survey Of Sexual Health And Behavior
Busting The 5 Common Myths About Anal Sex
Anal Sex Is Not Painful
Anal sex is like any other sexual act: it only hurts if you're doing it wrong. Always be gentle with your partner, and remember to keep the lines of communication open. Pay attention to their physical and verbal cues, and you will both have a great experience.
The Charm Of Being Kinky
Going gradually can save you from getting hurt. Dancing around the bumhole with one's tongue, finger, then a little toy, then a bigger one - training is key, and so is patience. And heck a load of lube.
Anal Sex Is Not Messy
The anus and rectum are a passageway, not a storage space, and they are free of any mess. Anyway, if you want to be sure you are clean as a new pin, use a douche beforehand. As for the toys - they need to be cleaned after every use, as per the manufacturer's instructions.
Anal Sex Cannot Lead To Incontinence
Anal sex has no connection with this unpleasant health problem at all. The sphincter muscle easily stretches and contracts back to the same size, just like any other muscle.
The Charm Of Being Kinky
Want some proof? On our friendly Forum, some anal sex aficionados practice long-term butt plug wear - it means they are staying plugs for hours, some even for days, and enjoy a perfectly healthy sphincter by the end of the day. Read more on wearing butt plugs for longer periods of time in this savvy guide, and find out if it's your cup of tea.
Anal Sex Doesn't Create An "Urge"
For a healthy adult who has regular bowel movements (a high fiber diet is a big help), you're pretty much safe from any surprises. And in case some issues do occur, you might as well be a grown-up about it and enjoy the sh*t out of your experience. A little tidy tip - glass or metal anal toys are way easier to clean - you can boil them, throw them in the dishwasher - whatever you please.
Anal Sex Requires Condoms
Although anal sex eliminates pregnancy risks, it does carry a risk of STD transmission. Condoms will not only keep you safe from STDs but can also reduce friction and ensure smoother entry.
The Golden Rules Of Anal Sex
Lube It Up
Smooth, easy gliding is pleasant, friction is not. As you bumhole has zero natural lubrication, ALWAYS use anal lube with a thicker consistency. Remember that saliva cannot substitute lube.
Stay Protected
Don't interchangeably use the same object for anal and vaginal stimulation without cleaning it first or putting a new condom on it.
Communicate
The time is always right to add more lube, to change pace, to switch to a more enjoyable position, or to stop. Never stay silent if something feels off.
Vary Positions
Positions and angles can and should vary. With every new angle come new sensations. Want some inspiration? Here's a handy guide on anal sex positions that might give you an idea or two.
Give And Receive
Relax and enjoy. If anything feels wrong or uncomfortable, speak up! Don't hesitate to give your partner feedback and instructions on how to increase your pleasure.