I had a request from someone for help with picking out a moisturizer since their skin needs help. The more I thought about it and the way they described their skin - I wound up recommending body butter because it is the thickest type of moisturizer per regulations, etc. (Body souffles are a "whipped" version of body butters).
So I got out several of my body butters - both from Eden and from Walmart, etc. and took pictures.
Here they are: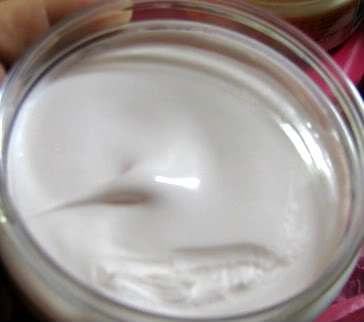 Simply Sensual Ginger Pomegranate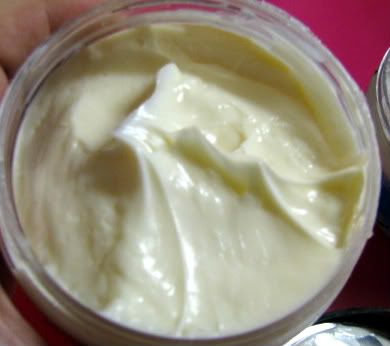 Venus Peach Body Butter - which really has more of a creme consistency than a butter consistency in my opinion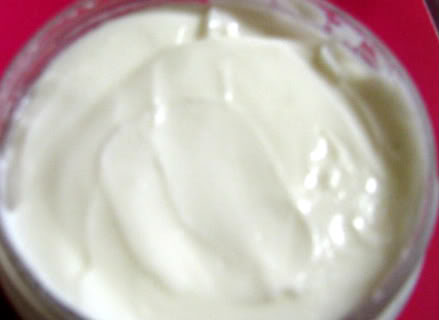 No Soap Radio's Island Hopping Souffle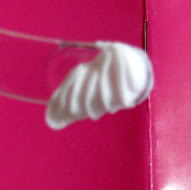 Simply Sensual with its little spoon
Venus Body Butter
[imng|
link
]
Not Soap Radio's Island Hopping Body Souffle
Since the Venus product felt more like a creme - I took that out of the comparison and added in products I've bought locally.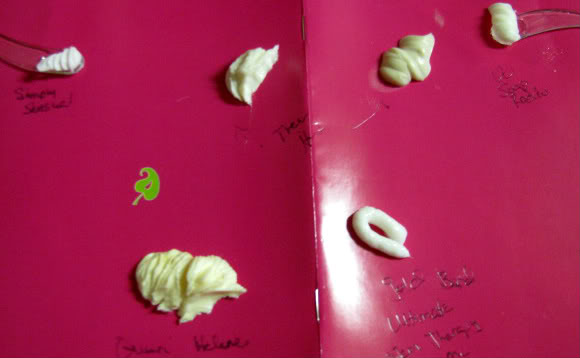 The products are:
Top: Simply Sensual, two Tree Hut products in different scents from Walmart, and Island Hopping Body Souffle from Not Soap Radio
Bottom: Queen Helene's Almond Massage Creme (from Sally's Beauty Supply) and Gold Bond Hand Creme with 7 vitamins or something
Some close-ups...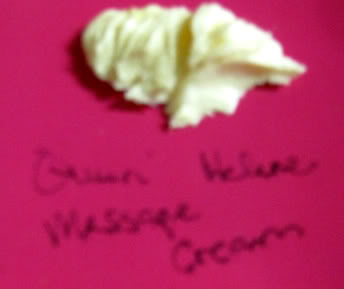 Queen Helene's is definitely the thickest of all of these - but it has a STRONG almond scent (which I love) and that sticks with you a lot. Not sure I'd want to wear this out and about all the time ... but I like this for at night.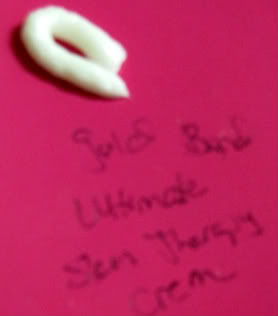 Gold Bond is just a creme - but I included it since it has all those vitamins in it and it is supposed to be for intense therapy. My feeling about this product is ... eh...whatever.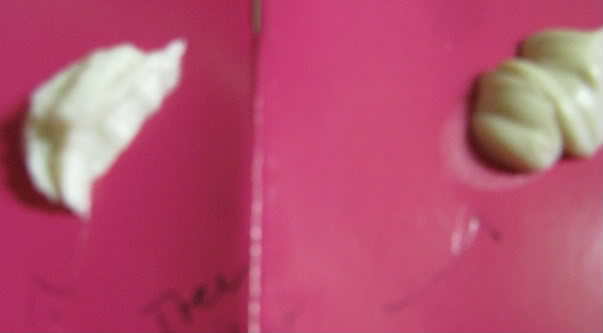 The Tree Hut products were my first introduction I think to body butters and scrubs. I like them because they usually have almond and something else - these are two different scents I'm showing here. They run about $5 or so for a jar the same size Eden sells. However, the problem with them is - it seems like every year or so they change the scent that they carry - so you might love this year's scent but go to get it next year...and find they have a different scent.
Also, their scents are heavier than the scents from Eden...almost as if they make up for having a cheaper product by adding more fragrance.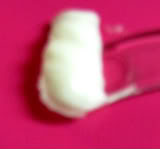 No Soap Radio - once again - it is a souffle - meaning it is a body butter but it is not as heavy as a body butter because it has been whipped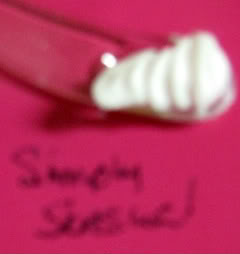 Finally - the Simply Sensual again - this is the ginger pomegranate scent - I don't remember how many scents Eden carries.
My personal favorite for all of these lines (without having the DONA in yet) is the Simply Sensual or the No Soap Radio. Venus is nice but it really feels more like a creme and not like a body butter should feel. Once my "locally bought" body butters are gone - I won't replace them because now that I've tried higher quality items, I know what I like more.
I hope this helps!