Holy Threesome Batman?
If you are a fan of '60s Batman, porn parodies and James Deen, like us, then this porn will be perfect for you!
Published:
Pros:
Funny, stars James Deen, fun 60s setting, sexy actresses playing Batgirl & Catwoman.
Cons:
The male actors playing The Riddler & The Joker are very off putting.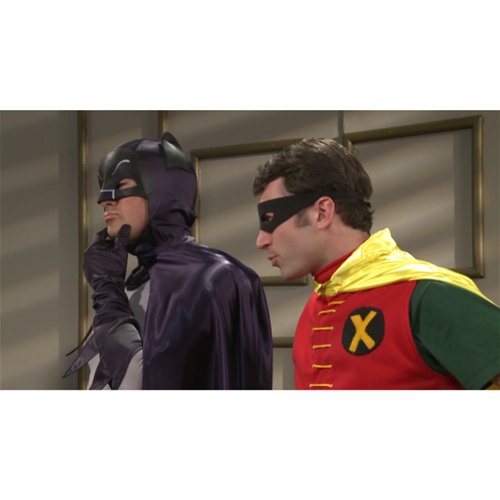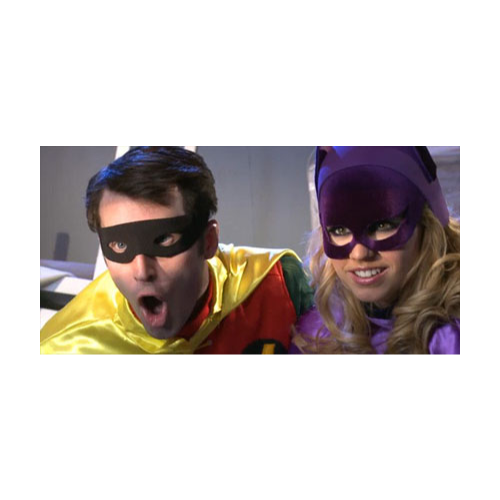 Yes, I have a thing for porn parodies and James Deen. Add a 60s kitschy Batman plot and I was all over this. As with most porn the "plot" is quite simple, Bruce Wayne's girlfriend is kidnapped by the Riddler. That's when Batman, Robin and Batgirl have to take action. Other baddies featured in this flick include Catwoman and The Joker. I don't think that it's necessary to giveaway a whole movie in a review so I don't want to describe the entire plot.
The sets, costumes and music are so 60s that it's awesome. The filmmaker certainly put the $100,000 budget to good use. Some pornos don't really put much thought into the set or costumes but they really help get you into the mind set of a parody like this one.
This movie is so cheesily funny! If you love hearing Robin use his catchphrase "Holy" in a sexual manner you will also get a kick of lines like "Holy popshot" and "Holy Viagra". Actors "walking" up the side of buildings and Batman dancing are some other very fun moments.
There are a variety of sex scenes including Bruce Wayne's gal and The Riddler, Batman and an ally of The Joker, The Joker and female cronies, Robin and Batgirl and Batman, Robin and Catwoman. My favorite scene by far is Robin and Batgirl. I have a huge crush on James Deen (Robin) and Batgirl is hot and adorable. I also dig Batman's sex scenes. However the only reason that this flick gets a 4 instead of a 5 is that I have to fast forward through two scenes when I watch this, The Riddler's and The Joker's sex scenes. I find The Riddler's costume way too creepy to want to watch that scene more than once and my fiance feels the same about The Joker.
I'm not all that familiar with porn stars, aside from Mr. Deen, yet, however I've checked and the main cast also includes Dale DaBone as Batman (who has a great retro look), Lexi Belle as Batgirl, Tori Black as Catwoman, Evan Stone as The Riddler, Randy Spears as The Joker, Alexis Texas as Molly and Kimberly Kane as Lisa Carson. The movie was written and directed by Axel Braun.
Experience
This is my favorite porn. My fiance and I have watched it numerous times. I even, ahem, got us light up masks on sale after Halloween that we wore last time that we had sex while watching it.
Follow-up commentary
1 month after original review
I'm still a big fan of this flick. I basically recommend it anytime someone I'm friends with brings up porn or Batman. I can't watch it right now because I used to all of the time with my ex but I'm sure that I will again in the future.
This content is the opinion of the submitting contributor and is not endorsed by EdenFantasys.com

Thank you for viewing
Batman XXX - A Porn Parody
review page!