Portrait of a bad movie...
I really believe that this could have been an amazing movie. Maybe if they had spent more time going over their lines and getting them down to the point that they flowed as well as the Behind the Scenes interviews, this movie could have been really good. I enjoyed the sex and I love that you can watch the sex only on this dvd, but overall I enjoyed disc 2 so much better than the actual movie itself.
Published:
Pros:
good sex, beautiful cast members
Cons:
poor acting, bad lighting in spots, missing deleted scenes and outtakes
From Sunlust Pictures and Spencer Benedict, we are presented with, Gia:Portrait of a Porn Star. Gia is a story that is based on a real person,
VERY LOOSELY BASED
. Gia was a star, but in the modeling world instead of the world of porn. This is a re-imagining of the life of Gia, had been a porn star.
Gia had a rapid ascent in the industry and an equally rapid descent from her use of drugs that ended in her death from complications of a relatively unknown disease at the time, which is now known as AIDS. She is believed to be the first high profile woman to have died from this disease.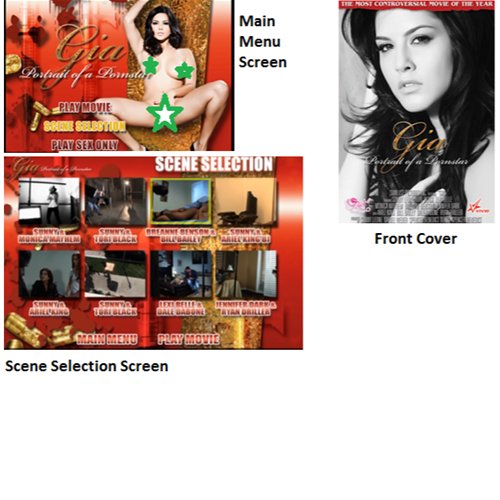 Content
This film uses lots of creative licensing, for example, the real Gia began using drugs after her agent died from lung cancer, while in this story she begins using to give her the courage to get through her porn shoots.
There are 2 discs with a lot of content. Disc one contains the movie itself which can be seen from beginning to end or you can elect to just watch the sex scenes. Disc 2 features a Behind The Scenes, Interviews ( which are also seen on disc one) and a photo gallery.
The sex scenes consist of boy/girl and girl/girl which features toys as well. The sex is pretty standard fair for a porn movie. There is lots of oral as well as a variety of sex positions to be seen in this movie.
This movie is supposed to feature Sunny in her very first anal and dp scene. There are two points I want to make about this claim. Point 1 is that the very first anal scene is also claimed by another Sunny movie, a movie which has her receiving anal from a man. When I hear anal, I expect to see either a man penetrating anally or a woman with a strap-on penetrating anally, I didn't see that in this movie. Point two, when I hear double penetration, I expect to see 2 men , a man and a woman( with a strap-on) or 2 women with strap-ons penetrating a woman. There was none of that in this movie either. I felt that the claim of having anal and double penetration was very misleading and slightly disappointing.
Special Features
This is the 2 disc Limited Edition Director's Cut and is supposed to contain over 5 hours of footage, deleted scenes, outtakes, a behind the scenes and a photo gallery. I found the Behind The Scenes and the Photo Gallery pretty easily, but have yet to find a deleted scenes or outtakes on either of the discs provided.
Picture and Sound Quality
Overall the picture quality was great, with two exceptions, the very beginning and near the end of the movie. The scenes were shot in a dark bar and on a street at night. Both of the scenes were very grainy and dark making it hard to see what was going on in some sections of these scenes. The sound quality was pretty decent throughout this movie.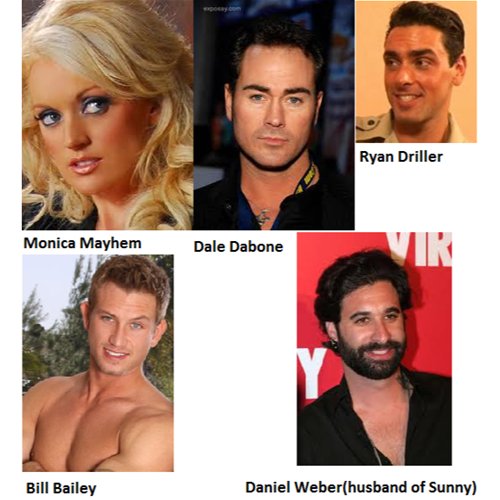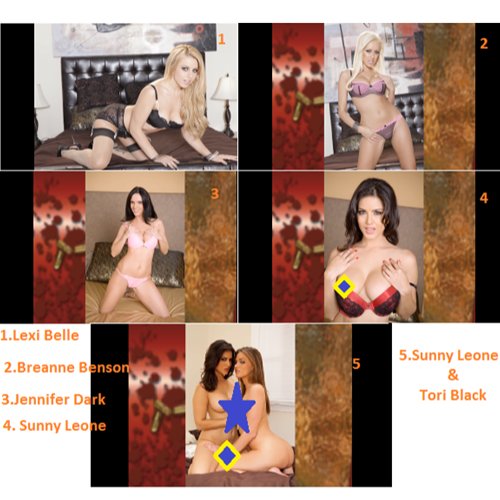 Experience
If there had been no interviews between the drama of this movie, I don't believe that I could have finished it. I needed those interviews to break up the monotony of the rest of the movie. Poor acting scenes where it seems as if they were allowed to read the lines once before the director yelled action. For me there were too many parts where there was overacting and too few parts that actually moved me to want to watch this ,ovie again. There was too much moaning through otherwise great sex scenes. I thought, after watching Goddess starring Sunny also, that maybe I just needed a different movie to get a better feel for what kind of actress she is. If I were given a movie of hers or I could watch it for free on the internet, I would, but as of this moment there is no chance of me ever spending money to see her movies. They are just not for me.
This product was provided free of charge to the reviewer. This review is in compliance with the FTC guidelines.

Thank you for viewing
Gia: Portrait Of A Pornstar
review page!