The life of a star
I didn't know when I got this DVD that it would be two discs, and when I opened it and saw that it did I got excited. The first disc is the story behind the porn star Gia. It starts by showing how she got into doing porn. She did not go straight into it at first, it just kind of happened to find her. In between each scene is commentary from the people that knew her, people in her life, producers, directors, other porn stars, friends, and ex lovers.
Published:
Pros:
Based on a true story, two disc, menu screen
Cons:
None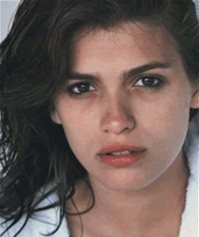 This is the life story of Gia, one of the greatest porn stars to ever have been in porn. The movie starts with how she first got into porn. Before she was even in porn, she worked as a bartender at a strip club She did not make a lot of money that way, so she went looking for a new job. One of the jobs she found was to be a model, but when she got to the interview she saw that they wanted her to take her clothes off for pictures. She was not into doing that at first, but she got used to it after her boss got her to get a boob job. She was bisexual, but was mostly into women at first. She did get into male-female porn. A lot of the toys they use in the sex scenes are jelly, but they also use other materials, even glass. They show how she was a sad and lonely person and always needed attention. She dated a guy named Dirrty for a long while, but it ended badly and they still had to work together. She was the first porn star to demand and get a percent of the money from her movies. She then started to date a girl named Tori, and they were together for the longest time. After a while she started to direct her own movies, but she had gotten into drugs very badly and it didn't go very well. That's when, in her life, things became very bad she needed money and she was way too into the drugs. She was born in 1960 and died in 1986.
The DVD has 2 discs.
Disc one menu:
Play movie
Scene Selection
Play Sex Only
Disc two menu:
Behind the scenes
Interviews
Photo Gallery
Commentary list (a list of everyone real in the movie speaking):
Ron Jeremy
Tori (girlfriend)
Howard Levine
Shyler Cobi
Marci Hirsch
Wesley Emerson
Mark Kernes
Dyanna Lawen
Evan Seinfeld
Jim Powers
Dirrty (boyfriend)
Debi Diamond
Janine
Follow-up commentary
2 months after original review
I still like this video and I have watched it again many times. I even have had friends borrow this and watch. It's better than most videos too, since it's not just all about sex. It has a real story behind it and not some cheesy one like most videos.
This product was provided free of charge to the reviewer. This review is in compliance with the FTC guidelines.

Thank you for viewing
Gia: Portrait Of A Pornstar
review page!