A Plug worthy of being Sasha Grey's Namesake!
Sasha Grey Signature Plug is a toy that looks and feels exquisite. While the large size maybe a challenge to even the most advanced, the medium butt plug should be a good fit for the majority of anal-play connoisseurs.
Published:
Pros:
Smooth. Excellent for temperature play. Price. Neck length increases stimulation. Safe Material.
Cons:
Large Plug might be too big for most. No Give.
Experience
Please read the full review by following the link given above.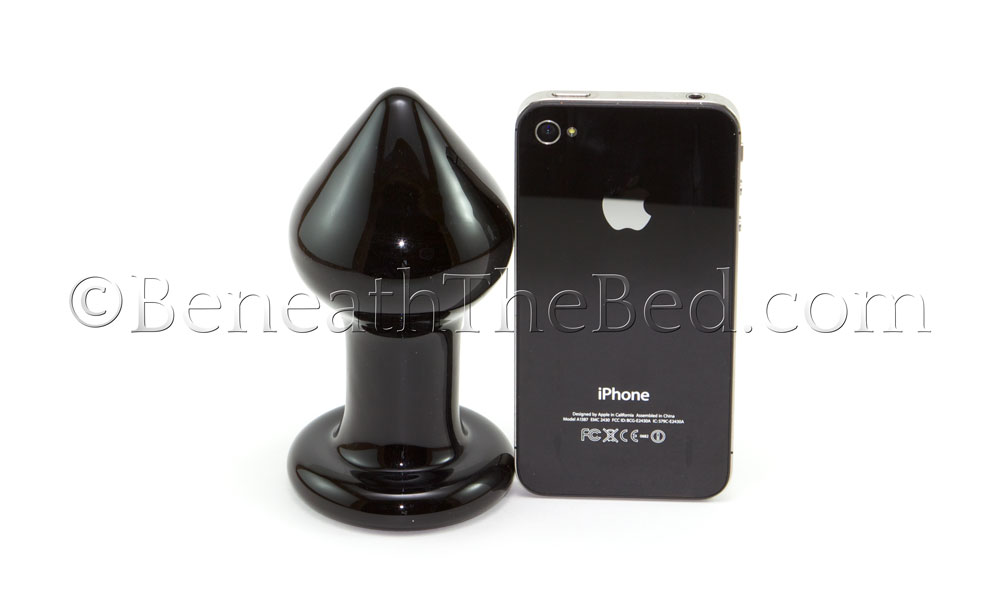 Adequate prep time is a must for either sized plug. The neck and base provide a comfortable grip to slowly coax the anus open with the plug. The Sasha Grey plug provides a unique experience for a butt plug. While other butt plugs, such as the
A-Bomb
and
Severin
by Tantus, tend to stick in one spot, the longer neck of the Sasha Grey Plug provides enough length for it to slide in and out slightly when you move — thus increasing the anal stimulation experience.
The heavy glass weight of the large body presses nicely against your inner anal muscles, making you feel truly filled up. Even when walking the plug remains secure and after some practice, can be used for long-term wearing.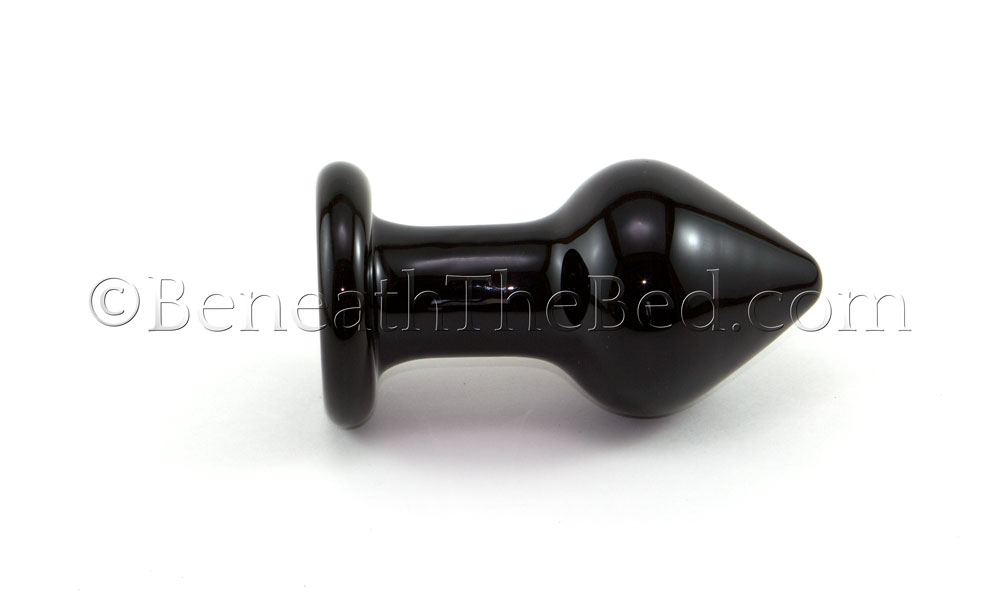 Our initial experience with the large plug was very similar to the one with the A-Bomb — meaning I immediately chickened out and L had her reservations about it. But after some coaxing (AKA pleading) she agreed to give it a try. Our first attempt without any proper warm up with smaller toys soon resulted in L getting frustrated and putting away the plug for the night. Actually "frustrated" is being nice — lets just say your partner will not appreciate you rushing things with the large plug. As the plug doesn't have any give, and relatively quickly tapers off to its widest point, you're going to cause a lot of pain (and possible injury) if you don't take your time with it.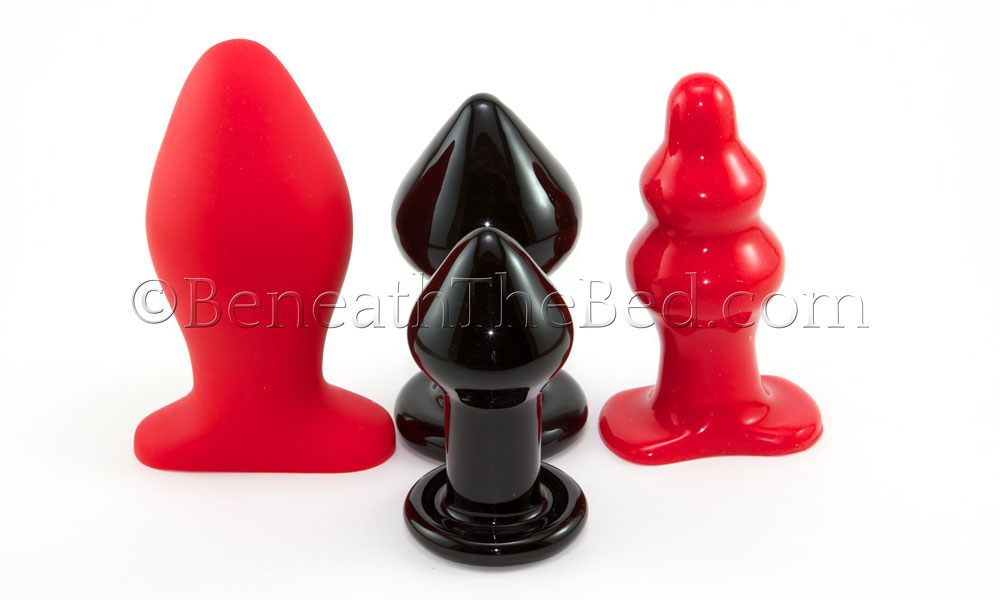 Having learned this lesson, we tried again a couple of days later. This time we opted to go in with a game plan and started off with the
Medium Plug
. This one might be still too big for beginners, but those with some anal play under their belt should be easily able to accommodate it. Only after sometime of helping her relax and getting used to the medium plug did we proceed with its
larger mate
. I would be lying if I said that L was able to take in the larger one easily now — there was still plenty of "Ow" and "slow down!", but eventually we did conquer the largest plug. Though by the end of the first successful session, L looked like she had just been through hell and back. Now this is not necessarily a negative. It's just her first time with something this wide and without any give was intense. Both when it came to getting it in and then having sex with it inside.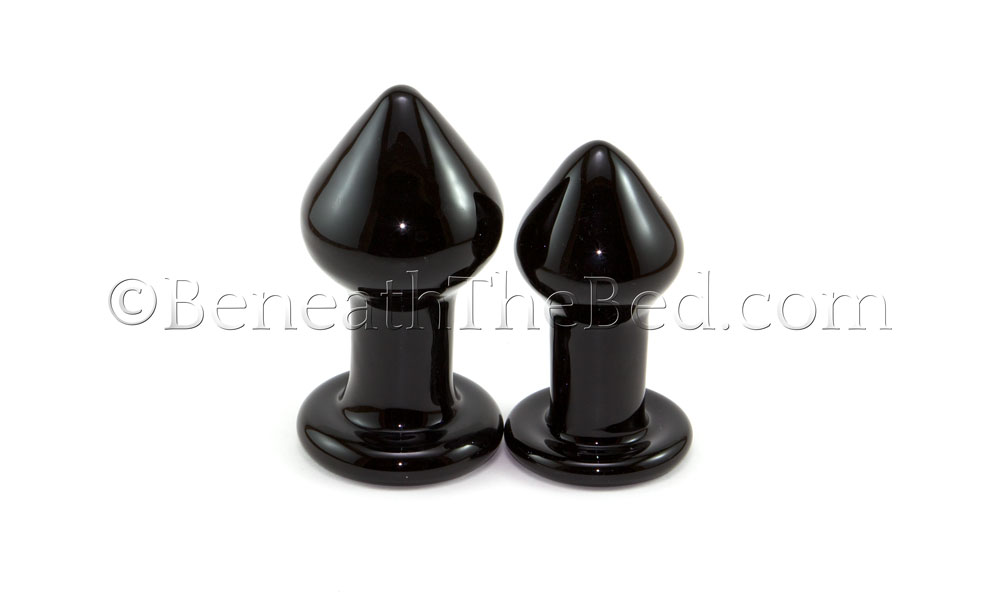 Now with more experience under the belt, the entry portion has gotten a lot easier and smoother. Thankfully though the pleasure of having it in is still as deep as it was initially for her. While the large plug is something we don't bring out all the time, it's still a great butt plug to have available for those days when we have plenty of time and are looking for a more intense session!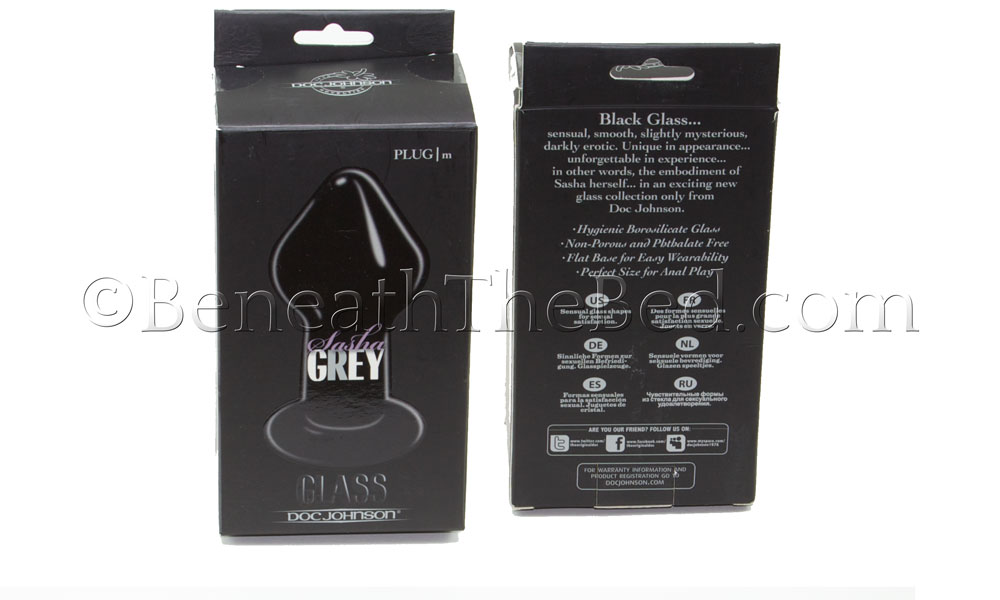 This content is the opinion of the submitting contributor and is not endorsed by EdenFantasys.com

Thank you for viewing
Sasha Grey signature plug large
– butt plug review page!