A great deal!
I love my silk restraint! They are soft, comfortable, easy to use, stylish PLUS there are matching pieces that are sold here on edenfantasys.com!
Published:
Pros:
Great for heavy play. Can fit virtually any size. Decent price for the high qulity craftsmanship.
Cons:
N/A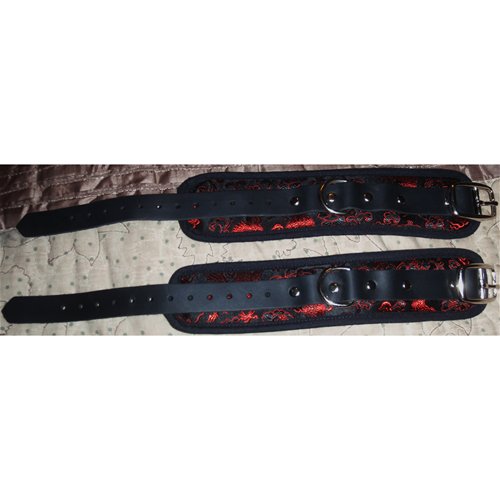 I was very excited as I waited for my dragon silk wrist restraints to come in the mail. Once they arrived I wasn't disappointed. Everything about them seemed perfect as I took them out of there zip-lock-styled baggie that they where packaged in. There they where, right in front of me. Plush, soft and beautiful.
I instantly tried them on for size. Wow! I have small wrists so at first I was a little worried that if I tried to put any force against them that my wrists would simply pull out. I was wrong. Which is great! I love toys that can hold up to heavy play!
SIZING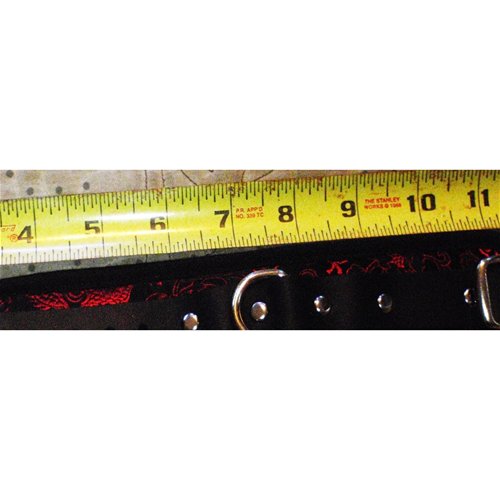 I was surprised to see that not only did the wrist restraints go small enough for me, but that they could go even smaller if I needed them to.
My wrists are just below 6 ½ inches if you where to take a piece of thread and wrap it around loosely.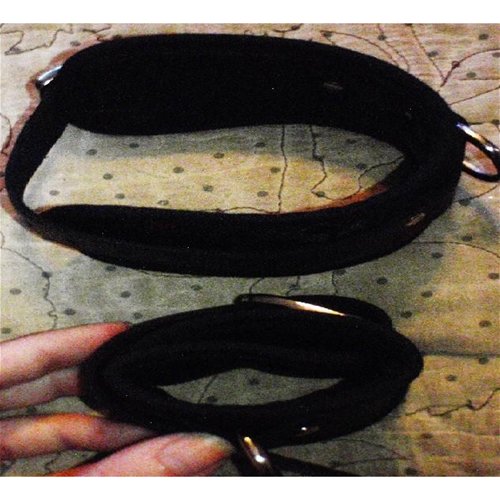 The smallest setting is about 5 ½ inches if you where to take a piece of thread /string/or other device and wrap it loosely around you wrist to measure the length.
This pair of wrist restraints is definitely very, very adjustable. It has 12 different small holes cut out to make sure that they are a perfect size for anyone and everyone!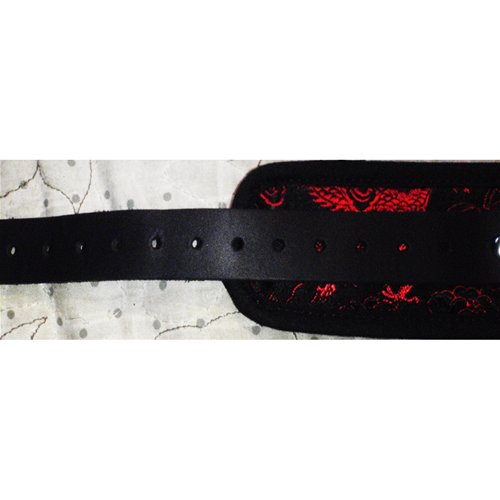 Using the same string/thread method I figured out that to still fit into these restraints your wrists could be up to 13" inches and still fit comfortably inside of them.
MATERIAL/DESIGN
Silk/Leather/Mettle
The material is made out of both silk and leather.
The inside( the part that touches your skin) is made out of leather.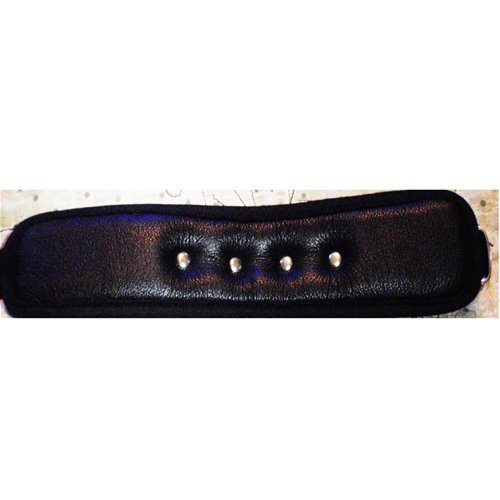 The outside is mainly silk with the leather over top of it to hold the buckle pieces. The buckles are of course made out of mettle. The lining is made out of suede.
The material pattern is black with red thread stitching of dragons and Chinese flowers on it. Not that you notice the pattern much since it has the leather over top of it which hides what it really looks like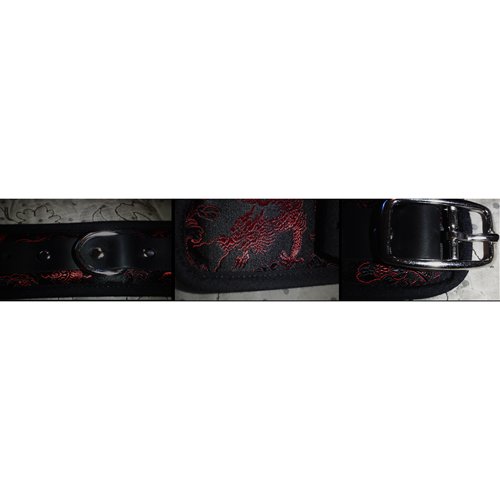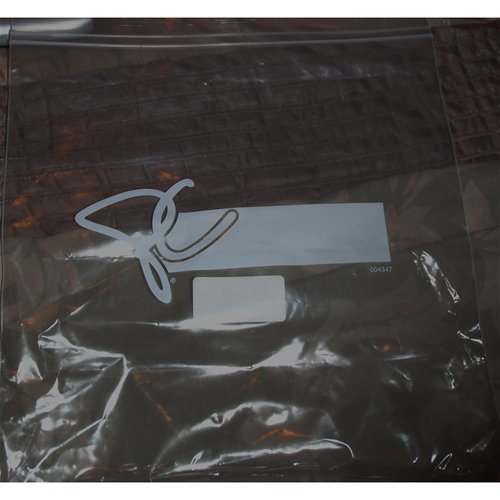 The packaging is pretty simple. It honestly looks like a plain zip-lock bag to me.
In the inside of the bag there is an ugly cartoon picture of a woman bending over in thigh highs with a man underneath her looking at her lower "lady parts" I don't know why this was necessary? But nonetheless it is there.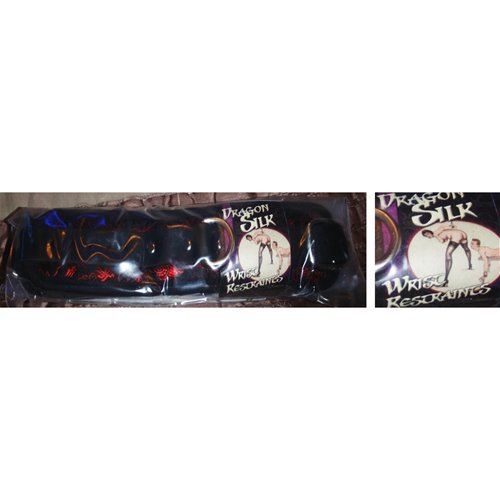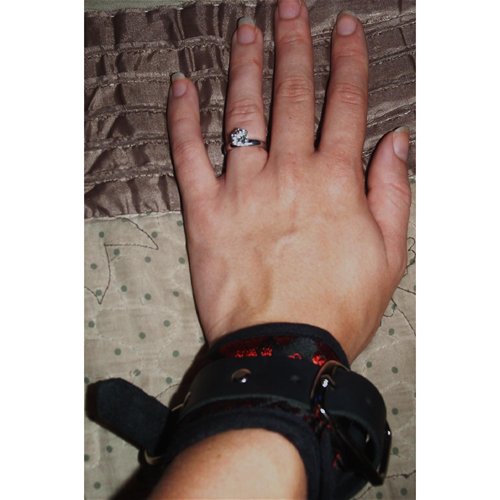 Experience
My experience with these cuffs have been great. I was very impressed with the over-all quality of the product. There is no doubt in my mind that not only is this pair of wrist restraints staying at the top of our toy box, but that they are also definitely comming with us on our honeymoon.


Everything about this set is fun. I would definitely reccomend these restraints to anyone who is looking for any type of bondage play.
This content is the opinion of the submitting contributor and is not endorsed by EdenFantasys.com

Thank you for viewing
Dragon silk wrist restraints
– wrist cuffs review page!