Pleasurable Pain Made Pretty!!
These are perfect for beginners, high quality, easy to use, and common' they're adorable at the same time! They are going to bring me pleasure over and over again. Worth every penny!
Published:
Pros:
-Easy to adjust
-Stays on the nipple
-Cute!
Cons:
-Rubber tips come off a little too easily and may get lost.
For the longest time, I have wanted to try nipple toys. I have always noticed that I need more pinching, pulling, and tugging to stimulate my nipples in order feel some kind of satisfaction. This, plus the fact that the simple thought of wearing nipple clamps turns me on, meant that adding some nipple clamps to my toy collection was inevitable. I also hope that this review will help anyone like myself who is wanting to try nipple toys for the first time to feel more comfortable to do so.
When I pulled them out of the shipping box this is what they looked like.

Before I get into the details, I want to say that they are so cute! The beads give them a feminine touch that I really like. The metal clamps themselves measure 3". The entirety of the clamps plus the beads, which are plastic, measure just at 4". The beads do not seem like they are just going to fall off, which was something I had worried about, but only time will tell.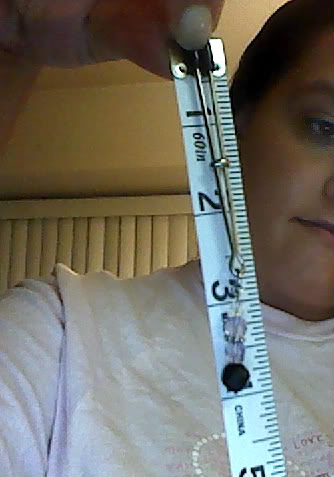 Now, I do not have a lot of experience with nipple clamps, as these are the first pair I have ever owned, however, I had done my homework and decided that these tweezer clamps were the best place to start. I was right. I would recommend these to anyone that hasn't tried nipple clamps before because the pressure can be adjusted easily by a small ring that slides up and down. Here you can see that ring.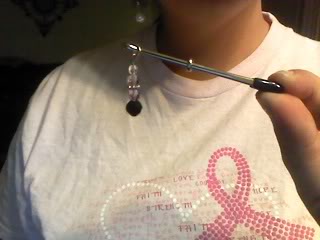 Also, the rubber on the tip on the clamps make them more comfortable as you increase the pressure so it doesn't feel like they're digging into your skin. The rubber can easily be removed if you want some extra sensation, I tried this and it was just too much for me, the edges are just a little too sharp for my liking, and it really hurt. So here is a picture with the rubber tips off of the clamp.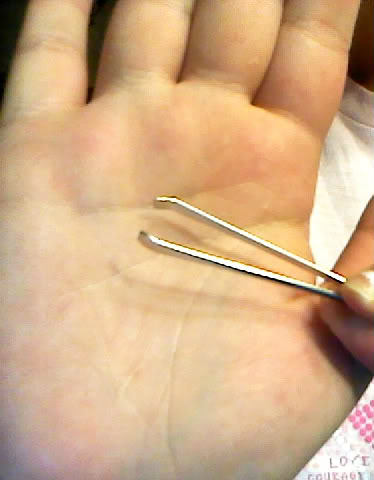 The clamps took some time to get on... but I didn't mind because it still felt great for my man to be playing with my nipples. Performance wise, all I have to say is "wow!" Once they were on... they were ON! Even with him tapping the beads and lightly pulling on them (which felt amazing by the way) they didn't come off.
I would strongly suggest keeping these in the package they come in or storing them in some kind of small container with the ring all the way up to the top of the clamp. My reasoning for this is because the rubber tips come off quite easily and you probably don't want to lose those! So just keep that in mind.
These were a wonderful addition to my collection and I'm so glad I got them!
This product was provided free of charge to the reviewer. This review is in compliance with the FTC guidelines.

Thank you for viewing
Beaded nipple clamps
– sex toy review page!