This Icicle Burns!
Two for the price of one! This dildo doubles as a flogger--or is it a flogger that double as a dildo? Nobody knows, but that's the fun! With an amazingly-textured glass handle and sensual suede falls, this product pleases both inside and out.
Published:
Pros:
+ Two-in-one dildo and flogger.
+ Dildo texture is amazing.
+ For beginners to experienced users.
Cons:
- Suede leaves black marks behind.
- Can't disconnect dildo from whip.
Overview
It's a dildo, it's a flogger, it's--both! Pipedream took a great concept and did pretty well with it, if I do say so, myself. Not only does this product have a decent flogging effect, but the handle doubles as a glass dildo. Imagine the fun of whipping your submissive and stopping mid-way to penetrate them with the flogger itself--all in a safe and hygienic way.
Total Length
: 26"
Flogger Length
: 18"
Insertable length
: 6 1/2"
Circumference
: 4 3/4"
Diameter
: 1 1/2"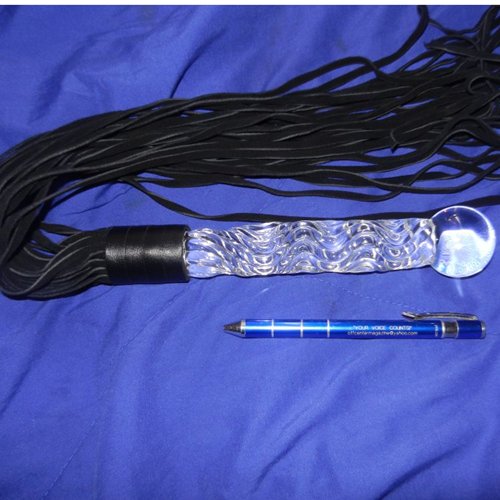 Material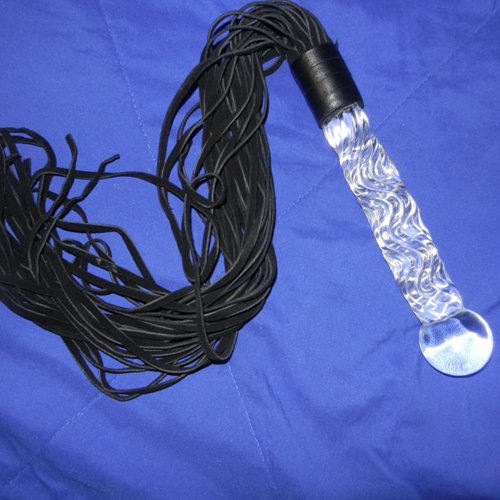 The flogger is made up of leather (more specifically, suede) falls. The dildo, however, is hand-blown glass. Glass is at the top of the safety rating chart, as it is hypoallergenic, non-porous, and does not contain any chemicals or material flaws that would put users at risk for infection. It is also compatible with water and silicone-based lubricants--just be sure not to get lube on the leather!
Texture
This is a highly-textured dildo, so if you are very sensitive to texture, you might not enjoy this to the fullest extent. The dildo has amazing wavy bumps along the shaft that feel great. In addition, the bulbous end of the dildo is absolutely fantastic. In fact, it felt so good that I went looking for a glass dildo with a bulbous end of the same thickness (1.5") and couldn't find one I liked as much.
Note: The diameter listed for this product is of the bulbous end, not the shaft. I would say the dildo's shaft is 1 - 1.25" in diameter.
Performance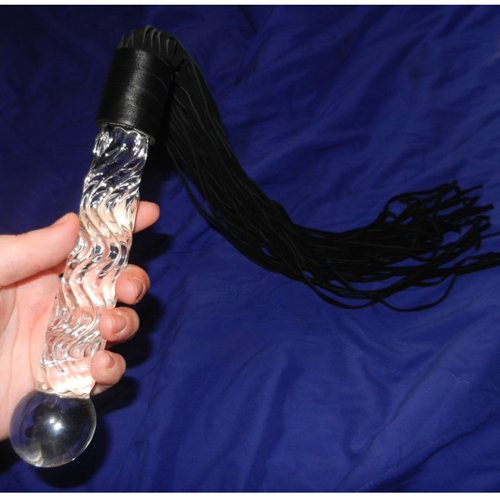 As a dildo, this product performs wonderfully. My only wish is that there was some way to disconnect the flogger from the dildo, but there is not. It is a bit awkward to use for solo-play, but is a lot of fun to use with a partner.
As a flogger, it is pretty versatile for levels of BDSM. Beginners can use it lightly to begin exploring impact-play, but more advanced users can use it more forcefully for some burning stings or heavy thudding effects.
Note: This flogger is made of suede, which tends to shed. Being whipped leaves behind black marks from the leather material. I was not so pleased with this happening, but I'm hoping that after a while it will stop shedding as much as it does.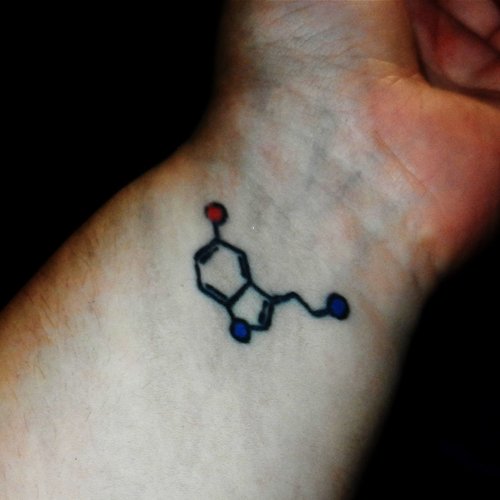 Maintenance
The second best thing about glass, next to how amazing it feels, is how easy it is to clean. A simple toy spray or wipe will do the trick, as will running it under hot water and using a mild soap. Just make sure, no matter how you clean it, that you don't get the leather wet.
This should go without saying, but since there is leather attached to this product, you cannot boil it or put it in the dishwasher like other glass dildos.
Packaging/Storage
The packing for this item is very nice. It has a photo of the product on the front, which opens up to a transparent window of the toy inside and information on the inside flap. On the back, there is additional information about the product.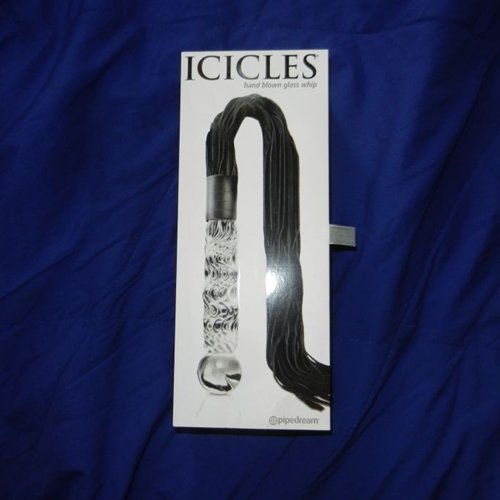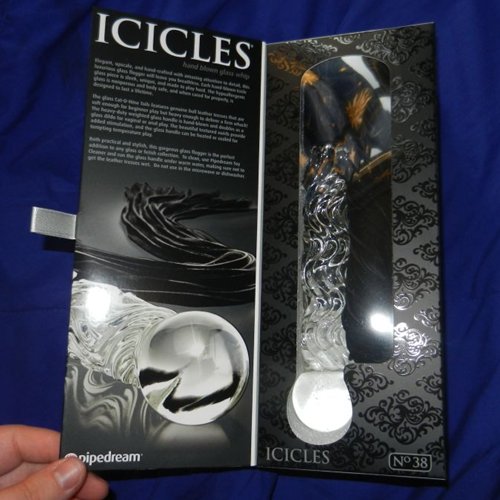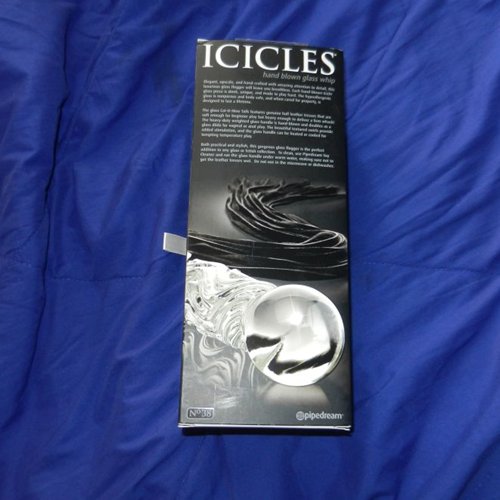 You can keep the box for storage but because it has a photo of the product and a transparent window on the inside, it is not discreet. I personally store this product in a drawer, as it has no hanging strap and cannot be displayed with my flogger collection.
This content is the opinion of the submitting contributor and is not endorsed by EdenFantasys.com

Thank you for viewing
Icicles No. 38
– dildo review page!