Exciting Disappointment
This item is worth the amount of money one would pay for it, but my experience didn't last long with it and was suddenly and disappointingly terminated. I liked this toy, and though I won't buy it again, I still recommend it for others.
Published:
Pros:
Inexpensive
Easy to Insert
Easy to Clean
Cons:
Defects/Melted
I was so excited when this product came in the mail. I did a lot of research and decided this would be best for me as an introduction to ben wa balls. They had some great reviews, some not so great reviews, an awesome safety rating and a "retrieval cord", which is something I was particularly concerned about. They came in an adorable package which looked like this: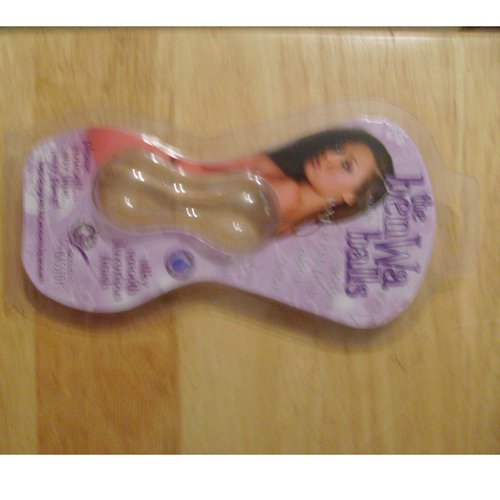 This package came with no care instructions, or how-to-use instructions, but you don't really need those. It's easy to know to use water-based lubricant, wash with soap and warm water, and store in a cool dry place, just like my other plastic toys.
I used them the day we got them (after bathing them in soapy warm water because they were covered in a soft dust) and they were incredible. The feelings were amazing and my husband watched my face as I walked around and adjusted to their presence. After a couple hours of wear we decided I needed a break for the rest of the day. My husband removed them, bathed them for me, dried them carefully, and placed them in our toy box.
Fast forward five days. I want to play with my ben wa balls and wear them today while we are home alone. My husband gets excited and pulls them from the box only to frown and hand them to me. Here's a picture of the damage: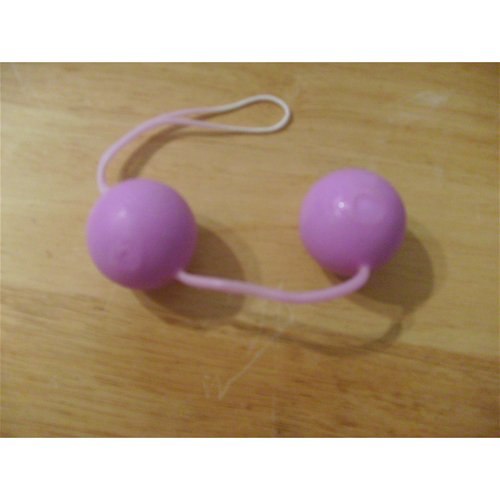 If you can't see it, I'll describe it. Our toy box had two wet spots, and the ben wa balls were sticky, and gooey, with one spot on each ball (and on the wire connecting the two) where it appeared to have melted. I don't know at what temperature plastic melts, but I know it wasn't that hot in our toy box. Our room is actually kept very cool and dry, so the only explanation we have for all the sticky wet stuff is from the balls themselves, as our lube is kept in a different location and could not possibly have leaked or remained on the balls to damage them after they were bathed and dried. Here's a closer look at the damage: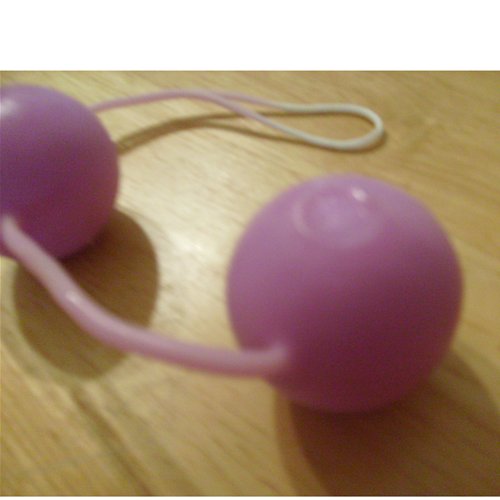 Now that that's said, I want to say that this may not be a manufacturers' error, I'd like to hear your theories for what may have happened. I also want readers to note I give these balls a high rating. For the little use I got from them, they felt incredible. They were easy to insert, gave fun sensations when I moved, and provided my husband and me with an afternoon full of fun. It was worth the ten dollars.
I am sending my balls back for a refund and plan on using the money to buy a new set of ben wa balls, probably glass this time. Bad experience included, I would still recommend these balls or a set similar as a beginner's intro to ben wa balls.
Follow-up commentary
7 months after original review
I used the refund for these defective balls to buy a glass set, which was also disappointing. Review for that one coming up soon.
This content is the opinion of the submitting contributor and is not endorsed by EdenFantasys.com

Thank you for viewing
The ben wa balls
– exerciser for vaginal muscles review page!