What the Heart Desires
The Evolved Desire is a great "traditional" vibrator. While the internal vibrations can be a little weak, the toy works great for clitoral stimulation. This is a toy that I would recommend to people who enjoy texture and multiple speed settings. This is an inexpensive, quality toy that has stood the test of time, and one that I hope to have for many more years to come!
Published:
Pros:
Waterproof
Strong pin-pointed vibrations
Three vibration settings
Cons:
Internal vibrations may feel weak to some
A bit noisy
Cannot be sterilized
The Desire is a "traditional" vibrator made by
Evolved Novelties
. Like other Evolved toys, Desire comes in a lovely little metal box with a foam insert.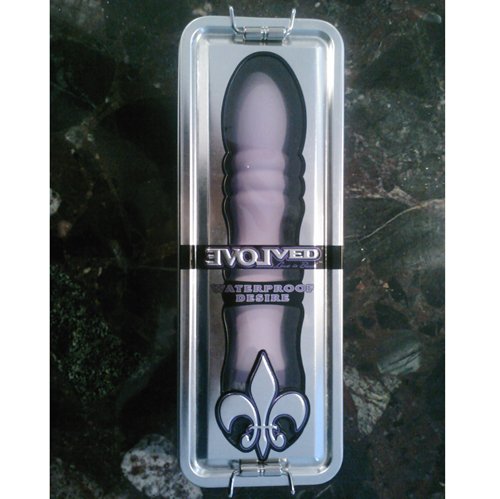 The box has little clasps on the side to close it, and it works as great toy storage. I've had this toy for years and I still use the box to store it in.
The Desire is made out of hard plastic and has raised ridges along the length of it for added sensation. Because the body of the toy is made out of plastic, it is compatible with water-based and silicone-based lubricants. The plastic might be hard, but it has a nice satin feel to it that glides along skin easily, especially when paired with lube. For me this was a big difference from my matte-silicone toys, which can sometimes drag uncomfortably when inserted. Clean up is fairly easy, the Desire can simply be washed with soap and water. I recommend an anti-bacterial soap for added cleanliness.
The Desire can be used either internally or for direct clitoral stimulation.
It has a total length of 7.25", with 6 of those inches insert-able. The circumference of the toy is listed as 4", but that will vary slightly because of the different raised ridges. The diameter is 1.25", but again that will vary along the length of the toy.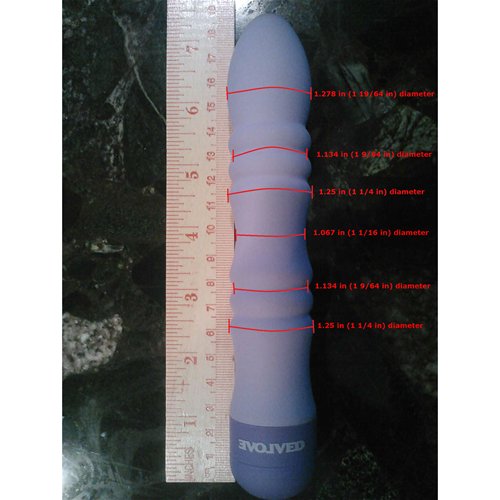 At only 0.3 lbs (not including batteries), the Desire is a fairly light weight toy. And speaking of batteries, it takes 2 AAs.
*A note on material*
Like I said, the Evolved Desire is made out of hard plastic. And while it is food-grade material, hypo-allergenic, latex free and phthalates free, it cannot be sterilized, and therefore you should
not
share it without using a condom.
The Desire is waterproof, which means that it can be enjoyed in the shower or the tub (or the pool if you have one, which I do not).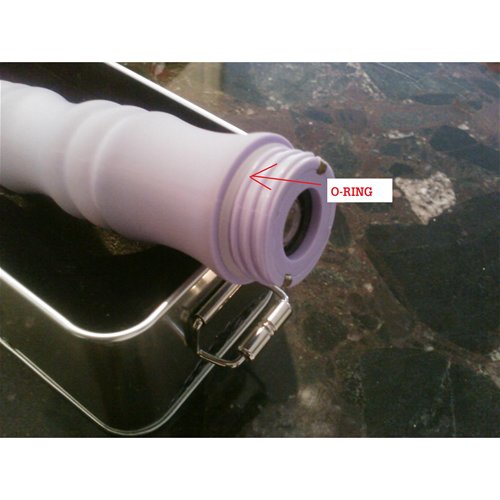 While using toys in the shower isn't usually my thing, I
did
test this one out in the tub, because I wanted to make sure that it could hold up to its waterproof claim. As you can see from the picture, the Desire passed this test with flying colors (or bubbles).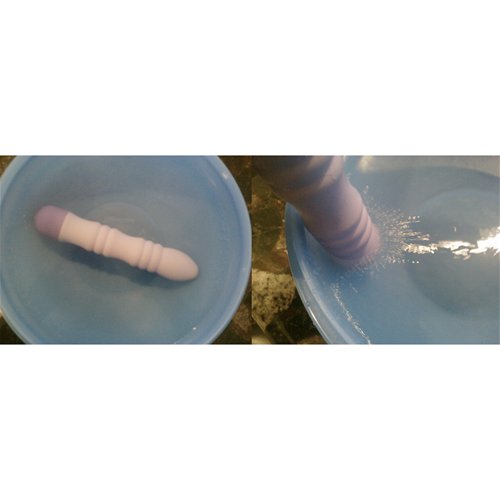 There are three different vibration settings on the toy, which can be cycled through by pressing the button on the very bottom of the vibrator.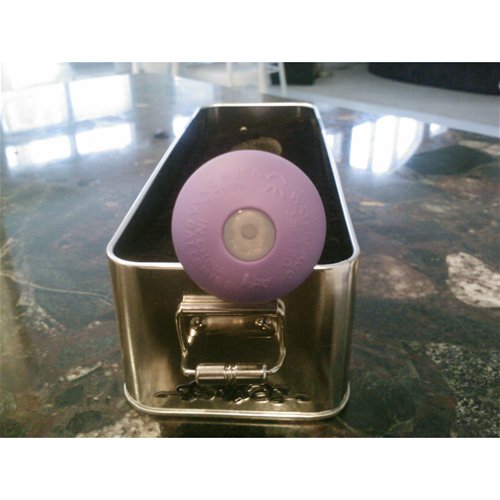 This button also turns the toy on and off. This means that in order to turn the toy off, you need to cycle through all of the vibration speeds. For example…
First click = Turn the toy on, lowest speed.
Second click = Toy moves to medium speed.
Third click = Toy moves to fastest speed.
Fourth click = Toy turns off.
While I'll admit that this feature can be slightly annoying, it hasn't really been an issue for me. The button is fairly easy to reach, even when the toy is inserted and the speeds can be cycled through very quickly in case you need to turn the thing off in a hurry.
Experience
The Evolved Desire was one of the very first toys I ever bought, and I've had it for years. It has held up over the test of time and proved to be a great vibrator and a great investment in my future as a sex toy collector. When I bought this toy, the majority of items I had were made out of jelly and very flimsy, so this toy really seemed like the highest of quality to me. And it was (is)! Evolved is a company that certainly knows how to make lasting toys.
While the Desire can obviously be used internally, it's not my preferred method of use. I've used it internally only a handful of times over the years that I've owned it, and even then, only when I've had a good work-up first with either fingers or another toy. For me the problem is those raised ridges that I mentioned earlier in my review. They're great if you really love texture in a vibrator, but they just really don't do much for me personally. I want to stress that this isn't a "con" of the toy, and I didn't list it as such. This has nothing to do with the toy itself and everything to do with my personal preference.
When I do use the Desire internally, the vibrations feel nice. I like internal vibrations, but I guess that I must like strong internal vibrations, because the Desire just doesn't do much for me in that department. I love my toy too much to take it apart, so I don't know exactly where the motor is, but I can venture a strong guess that it's near the tip of the toy. Which means that if you want to use the Desire as a clitoral stimulator, you'll have much better luck.
This is the way that I primarily use the Desire, and it works wonderfully! The vibrations are pin-pointed in the tip and I can direct them to whichever area of my clit or vulva that I want. There are three speed settings on the Desire, and while I usually like strong and fast, the medium setting is enough to get me off (Internally, I use the fastest setting). I also enjoy cycling through the speed settings for some variation, but since you have to turn the toy off to do that, it does get a bit annoying.
Overall the Desire is a great toy for internal or external use. Personally I prefer to use it externally, but I know that there are a lot of people out there who simply love texture in a way that I don't. If you're one of those people, you just might find that you desire this toy!
This content is the opinion of the submitting contributor and is not endorsed by EdenFantasys.com

Thank you for viewing
Desire
– traditional vibrator review page!