Best piece of ass you can get for the price!
Shaun and I think that this ass is worth the money. It's good quality and looks and feels nice. I think this one will last for a pretty long time. I love the appearance of it and the fact that it doesn't stink. It is difficult to maintain, so the safety scale is a 2. There is a lot of care to using this toy before and after.
Published:
Pros:
Nice looking and feeling, good texture inside pussy, no bad smell
Cons:
a lot to deal with to take care of it and clean it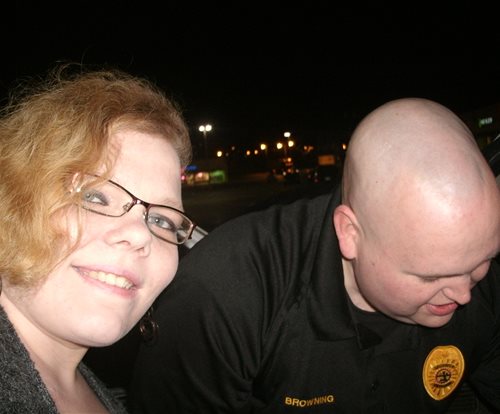 Meet us both! Heather & Shaun.
This toy was definitely not intended for me as I have no use for it, being a female! I got it for my fiance, who has never tried one. I interviewed him on his experience with the toy, using the helpful questions provided in the suggestive content. The following will sort of be Q&A with my opinions added after his answer, if I had any on that particular question. Some other parts may not be Q&A, but just informational value on Ashton.
Q: - Will indicate my own questions(Heather)
A: - Will be Shaun's answer
O: - Will be my opinion, if any, on the product.
Okay, so here we go:
Q: What is your favorite quality or feature of the toy?
A: I have two answers. My favorite quality is the ass. I think the ass looks nice. My favorite feature is how realistic she is.
O: I think the ass feels like boobs, in a way. It looks pretty real, but small.
Q: How well did it work for its intended use? (i.e. masturbation aid)
A: It worked well. The pussy is pretty nice feeling on the inside. It has a lot of texture. If you put it on the counter, it won't slide around. I've never used one, but it was an interesting experience; almost weird.
Q: Are there other ways to use it?
A: I mean, you could maybe use it in other positions, but other than that, I can't think of any. You could stick flowers out of its ass and put it on a shelf?
O: I don't know about home decor, but maybe you could try other bullets in it.
Q: What are your sensory experiences of it - look, feel, taste, smell, sound?
A: As I said before, I think she looks nice. She feels soft and real. Her butt is also jiggly. I didn't see any need to taste her. I'm not down for eating fake pussy. The smell is fairly strong, but not in a bad way. It doesn't smell rubbery. Besides normal sex sounds, the vibrator was fairly quiet being inside the toy. It's a pretty small bullet, too.
O: I thought it looked pretty good and felt squishy and soft. Ribbed and textured on the inside, and the holes connect. Didn't taste it. The smell wasn't unpleasant.
Q: Did you use it in conjunction with other toys?
A: Not yet, but I plan to use it with other bullets.
O: You're not using mine.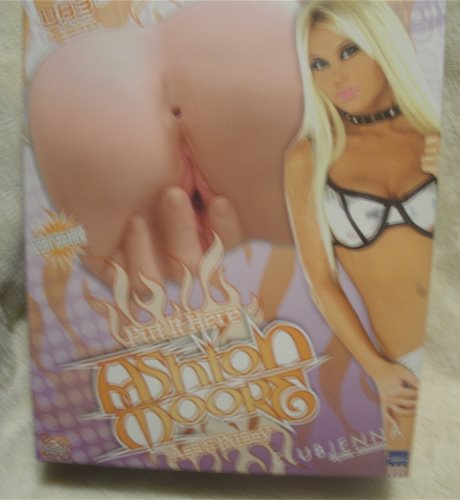 The box states: Antibacterial Sil-a-gel formula, multi-speed bullet & controller, made in America.
The material is Ultra Realistic 3.0 (UR3). It is a thermal plastic elastomer, which is a mixture of
silicone
and
PVC
. These materials are extremely porous, making it difficult to clean and easy for germs and dirt to hide, so protect them with a condom. Skin-like materials are extremely sensitive; they should be cleaned before and after every use with warm water and toy cleaner or antibacterial soap. These toys come dusted in a powdery material to maintain their unique texture, so clean the toy thoroughly before first use. After each use, clean again and dust with a little cornstarch (not TALC, which has been linked to cervical cancer) before storing to prevent the toy from becoming sticky. They should be stored individually in a dark, cool place. Store each toy separately in a plastic zip bag or thin sock, because the porous surface can absorb dyes from other materials. These materials are also very incompatible with many substances. Contact with silicone-based lubricants, oil or petroleum based products will cause damages to the surface of the toy. Use only water based lubricants. Silicone lube is NOT safe to use with this toy.
Non-Phthalate TPE and ABS.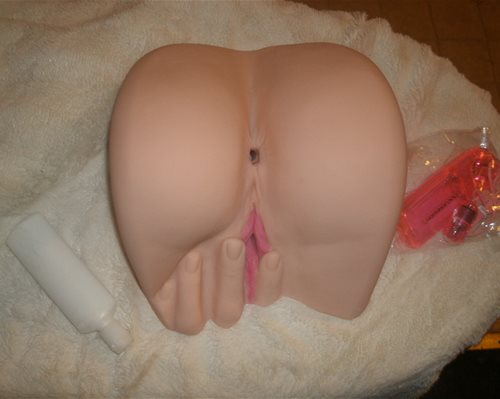 Shape / Design / Size / Fit:
Color: Beige
Length: 8"
Fits up to: Any size
Width: 7"
Weight: 4 lb
Only a 2 on the safety scale.
When you order Ashton, she comes with the ass & pussy, lube, a bullet vibrato, and a care guide booklet.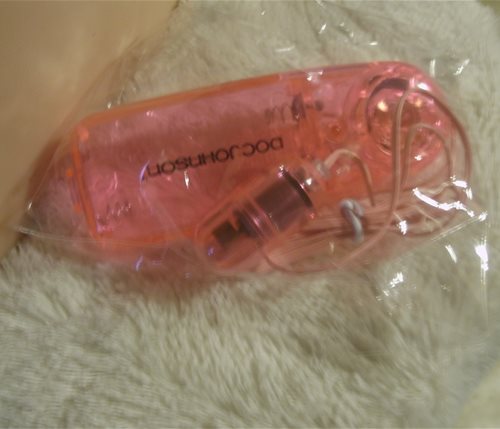 Bullet vibrator. AA batteries not included.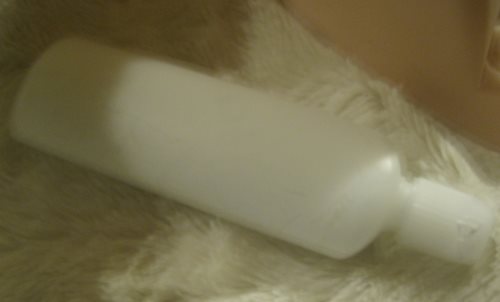 Lubrication.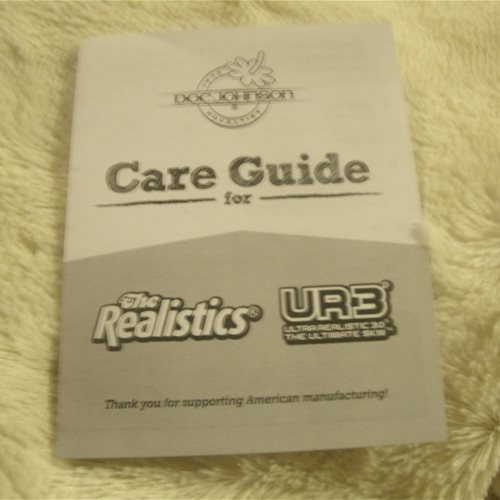 Care Guide.
You can check out the
Unboxing Video
!
Follow-up commentary
3 days after original review
I had a question for Shaun to try the ass out because the angle looked physically impossible to actually be able to tap that. This is what he had to say.

A: It was pretty difficult to get to. Once I was in, I noticed it didn't feel quite how I wanted it, like the pussy. The asshole was a bit too short, with a hole at the end entering the "love canal".

I am going to say "I still like it" because he does still like it, just not really the ass part. Also, make sure you take good care of the toy because it is extremely easy to get dirty. The material picks the oil up from your hands, so make sure you do the powdering as stated in the care manual.
This product was provided free of charge to the reviewer. This review is in compliance with the FTC guidelines.

Thank you for viewing
Ashton Moore ass and pussy
– realistic vagina review page!