Who Watches Porn for the Panties?
This DVD is just not good. It's boring, most of the actors pretty much phoned in their performances, and the editing was poor. The lingerie was pretty, but most people don't get off from just looking at lingerie. If you're a hardcore lingerie fan or enjoy vanilla, repetitive sex, you may enjoy this porn, but others should look elsewhere.
Published:
Pros:
Nice lingerie, some decent sex
Cons:
No chemistry, poor editing, boring, no plot, spitting
Intimate Things is a porn DVD from Zero Tolerance Entertainment, directed by Mike Quasar. It features only male/female couples, and the back cover says that it should be displayed in the "Couples" section, but I think it is geared more toward heterosexual men than women. All of the sex scenes seem to be trying to appeal to a male audience, being that blowjobs are way more prevalent than cunnilingus, the women don't seem to orgasm, and the man's pleasure tends to be the goal of the scene. There is no plot to speak of, so it's basically just a compilation of five sex scenes. The only interesting thing is the lingerie, which is the main focus of the movie. Each sex scene begins with a naked woman slowly trying on two or three pieces of lingerie. This is followed by a long (about 25 to 30 minute), vanilla sex scene, ending in the man coming on the lingerie -- usually the panties.
This DVD is nothing special. The sex isn't very interesting. A few of the women are not very attractive to me. Most of them seem to be acting and not really enjoying the sex. The lighting and cinematography are okay; but at a few points some of the talking from, I assume, the director was not edited out, and you could actually hear him giving direction. That's a great way to knock you out of the moment. I feel like this DVD was kind of thrown together.
Female Cast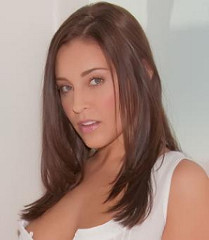 Gracie Glam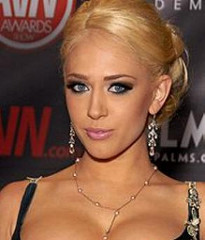 Kagney Linn Karter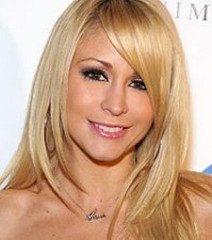 Monique Alexander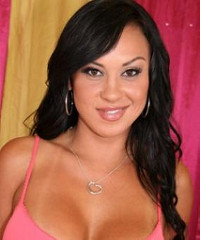 Mariah Milano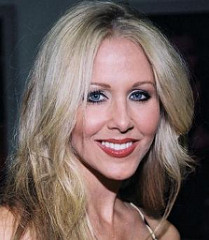 Julia Ann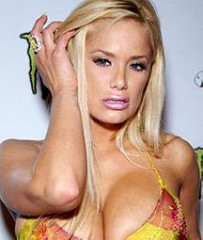 Shyla Stylez
Male Cast
Chris Johnson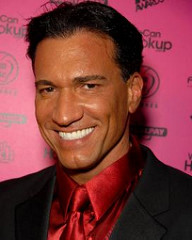 Marco Banderas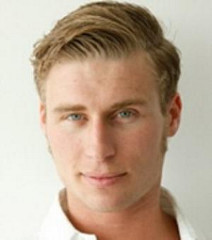 Michael Vegas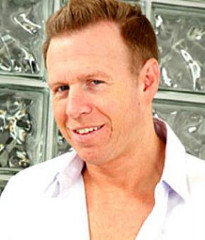 Mark Wood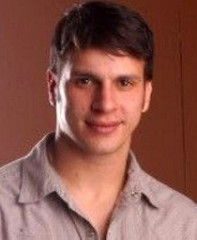 Anthony Rosano
Sex Scenes
Scene 1
: Gracie Glam and Chris Johnson -- Chris stands on a stairway, watching Gracie dance seductively in front of a window. He hands her some lingerie, she tries each of them on, and then they have sex. She gives him a typical, gagging, porn blowjob with lots of spit. They have some doggy style sex while standing, and then the director can be heard saying, "And off you go." They move to another room and continue having sex on the couch. This involves some cowgirl, about a nanosecond of oral on Gracie, missionary, doggy, more blowjob, and finally the comeshot on the nightie, which she licks off.
It annoys me that they didn't take the time to actually catch and edit out the director's comment, which completely took me out of whatever moment there may have been. Gracie Glam was fake and moany, and I find the scene to be pretty boring all around.
Scene 2
: Kagney Linn Karter, Monique Alexander, and Marco Banderas -- Both ladies dress and undress in two outfits each, with a little bit of kissing between them. They move to a bed with Marco, and both give him a blowjob at the same time. Each has sex with Marco in a few positions, and Marco actually comes on Kagney at one point early in the scene. Monique says "Wow. He didn't last long, did he?" But he actually puts it right back in and keeps going. There is some more uninteresting sex, and finally Marco comes on Monique's panties.
This scene was another bore. Marco and Kagney were okay (aside from Kagney's annoying baby talk voice), but Monique just got in the way. She was fine during sex, but seemed completely uninterested when she was the one having to just watch. She talked way too much. She was completely fake and annoying, and she ruined the scene for me.
Scene 3
: Mariah Milano and Michael Vegas -- Mariah stands on a staircase and tries on three outfits Michael hands her. They move to another room and have sex on the couch. Michael actually rubs Mariahs's clit, fingers her, sucks on her nipples, and seems really into her. She gives him a very gaggy, slobbery blowjob. There is a little bit of tit-fucking, they have sex in missionary, reverse cowgirl, doggy, and cowgirl, and he goes down on her a few times. At one point during reverse cowgirl, the director can be heard again, saying, "Lean out so I can see your face." Michael comes on Mariah's panties, and she licks some of it off.
I thought I wouldn't like this scene because I don't find Mariah attractive at all, but I was surprised. This ended up being my favorite. The actors have a lot of chemistry and seem to really enjoy themselves. Also, I don't normally like cunnilingus in porn (they almost never do it right), but this I enjoyed. He knew what he was doing and really seemed to want to do it.
Experience
(continued from above)

Scene 4: Julia Ann and Mark Wood -- Julia Ann tries on three outfits while standing next to a piano. She gives a blowjob, and the scene cuts to a different room with a bed. Mark spanks Lisa during some more blowjob. He goes down on her, then licks her ass while she rubs her clit. They have sex in missionary, spooning, and doggy style, and she fingers her own ass during cowgirl. They do missionary, and he comes on her panties.

This scene was better than all the others, aside from scene three, but it was still just okay. Julia Ann made the scene for me. She's always very playful and cute, and this scene was no exception. I hated watching Mark go down on her, though. It just looked annoying.

Scene 5: Shyla Stylez and Anthony Rosano -- Shyla tries on three outfits and two different pairs of thigh high stockings. Anthony goes down on her, she gives him a blowjob, and they move to another room with a couch. He tit fucks her, and she moans for no reason. She gives him a not too gaggy or gross blowjob. Then...he tells her to SPIT IN HIS MOUTH. He goes down on her, and then they have sex in missionary, cowgirl, and doggy with a little spanking. He comes on her panties during missionary, then feeds her some of it.

Something about this scene creeped me out, and I didn't like it at all. Anthony seemed very into the whole scene, but I didn't like him. Maybe it was his weird haircut. Maybe it was that he asked her to spit in his freaking mouth! Yeah, maybe that was it, considering it made me gag. Shyla seemed fake and moaned a lot when there was no reason to, like when he was fucking her tits. I just didn't like any of it.

DVD Features

This movie comes in a DVD case with a slip cover over it. Both the case and the slip cover show the same thing, so the cover can be thrown away. The front shows all six women in lingerie, and the caption under the title reads "The sexiest panties ever to get creamed on." The back shows some screenshots from the movie. It's not discreet at all, so be sure to keep this one tucked away somewhere.

The special features include a nine minute behind the scenes (which is not special, and not really worth watching), trailers for other porn flicks, a photo gallery, and popshots.

The Verdict

This movie was not my cup of tea. At all. I found myself wanting to fast forward through almost the whole thing. Most of the actors have little chemistry and the sex is very vanilla. There is no plot, and the film seemed thrown together. If you are hardcore into lingerie or vanilla sex you may get a kick out of this one, but most viewers will not enjoy it. I know I didn't.
This product was provided free of charge to the reviewer. This review is in compliance with the FTC guidelines.

Thank you for viewing
Intimate Things
– erotic video review page!