Lip Lover's Delight!
Not Soap Radio's 12 Days of Christmas is a must have and/or a great gift for any girl that loves to pamper her lips and try out different products! It's a great variety with a decent price tag.
Published:
Pros:
variety, scent, flavor
Cons:
Nothing really
My fiance gave me this set of 12 Christmas decorated pots of lip glosses and balms by Not Soap Radio and I love it! The 12 pots come in a white zipper bag with an insert that lists the ingredients of all the lip products in the set. I'm not sure how much product is in a pot because it isn't labeled on the pot or the insert, but the picture is pretty accurate. If you have been thinking about buying more than one of their lip products I would go for this set because of the variety.
You get with this set:
1 pot of Coca Butter. This is one of my favorite lip products in this set. This white balm has a smooth, thin, balmy texture. It feels light on the lips and conditions them. It smells like a mug of hot chocolate to me and has a sweet taste to it.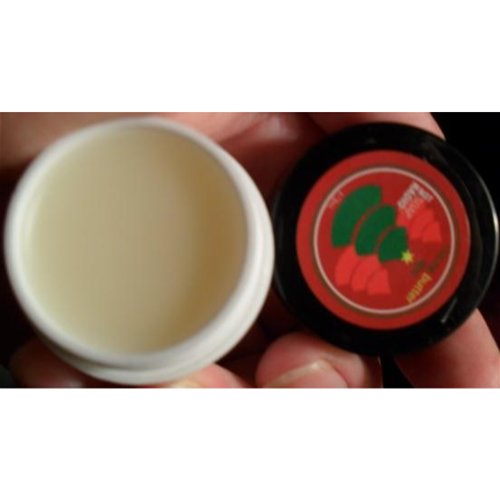 1 pot of Sweet Kisses. This is a brighter pink color balm and has a sweet fruity scent that I just loved. I'm unsure of a flavor (or if there is supposed to be one) but the smell makes me want to lick my lips. It's smooth and glossy. Here is a list with a picture of each lip product that you get.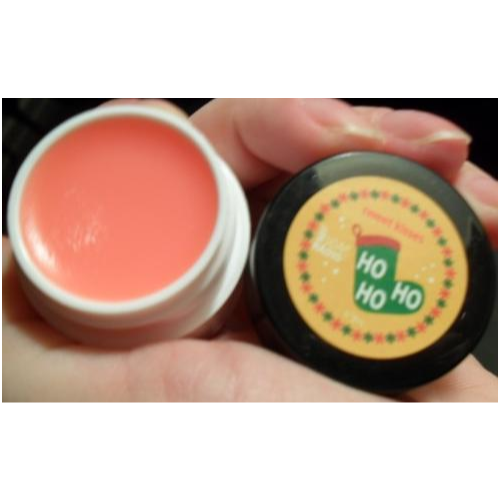 1 pot of Vanilla Mint Lip Balm. This one has a gloss feeling when your swirl your finger in it, but the texture is nice. It is pink in color but doesn't have a tint when put on your lips. I noticed maybe a slight scent of a vanilla. The taste is gross and nothing minty or vanilla to it. It does have a cool tingling feeling, but I don't know if I will want to wear it because of the taste. I'm a fan of flavored lip products.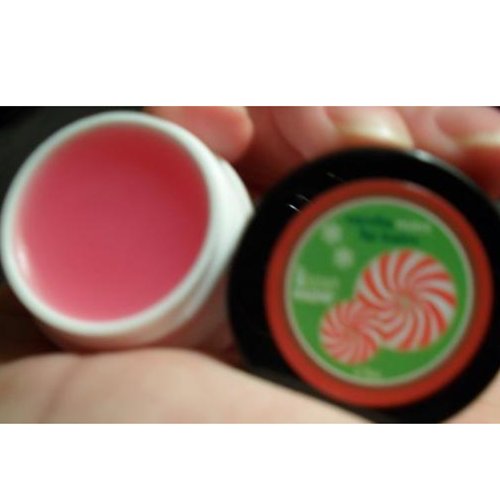 1 pot of Super Shiny Lips. This is my absolute FAVORITE from the kit. I wish they would have given two of these instead of two Matte Lips. This is a pink gloss that is thick and glossy feeling and non-tinted. I love the way if feels on my lips and it really does make them super shiny! It smells fruity, but I can't detect a flavor.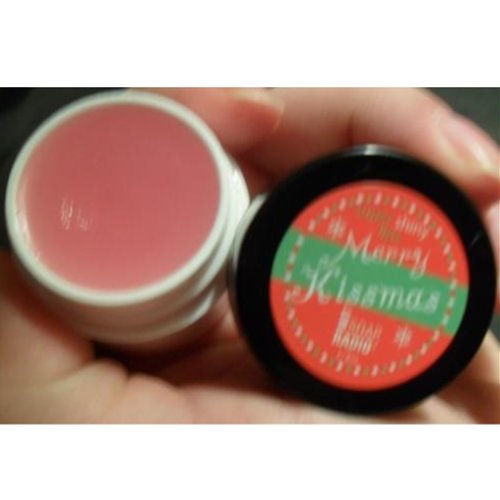 1 pot of Breath Mint Lips. This is a light green balm with a mint smell. It's refreshing with a light mint tingle, but it doesn't taste at all like mint. It is glossy and leaves your lips shiny and cool. It does nothing for breath though so I assume the scent is supposed to mask breath, but it doesn't have a strong scent.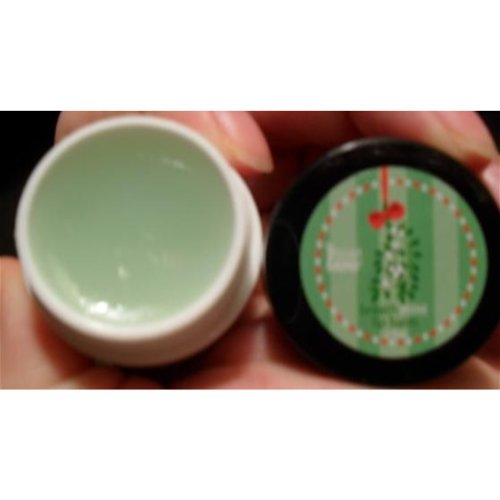 1 pot of Shiny Lips. This is a light pink balm. It's thin and light and gives lips a slight shine. It smells sweet is unflavored.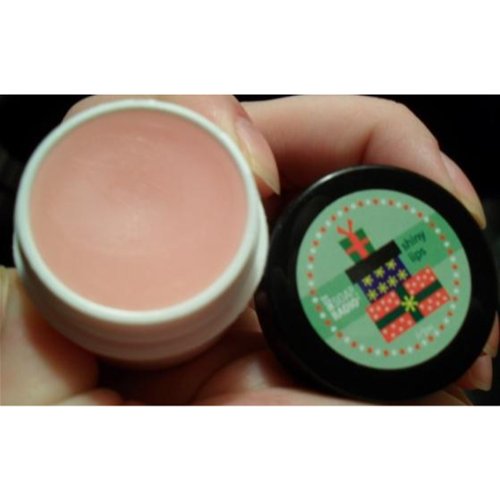 2 pots of Brown Sugar Scrub. This stuff is really gritty and feels like you're rubbing dry sugar on your lips. It smells like a brown sugar but doesn't taste good at all. It is nice to exfoliate your lips wish and actually feels good when rubbing your lips together to get dry, dead skin off. It looks just like someone scooped up some brown sugar and put it in a pot. Another of my favorites!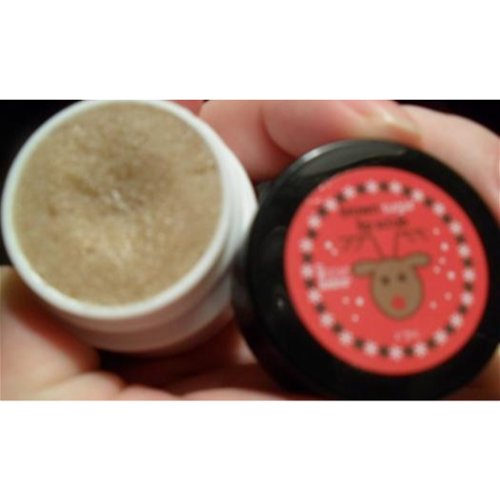 2 pots of Lip Conditioner. These are my other favorites. This white balm has a sweet smell to it, kind of island/tropical, possibly coconut? It's unflavored but smells so incredibly good. It is great to use under your favorite lip gloss or lipstick because it locks in moisture to keep lips smooth and hydrated. It goes on smooth and leaves your lips feeling conditioned and so soft.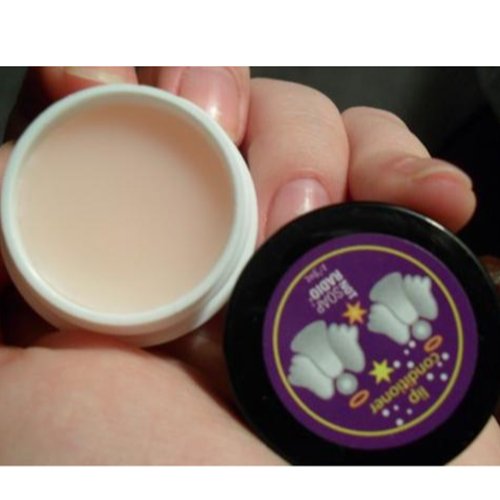 2 pots of Matte Lips. It has a soft almond scent and is a nude shade of pink. It's non-tinted. Matte lips are also good to put under your favorite gloss or lipstick to keep them from drying out like so many lipsticks tend to do. It has a light sweet flavor.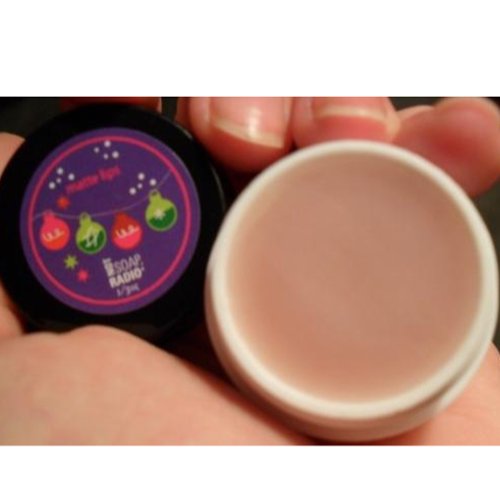 Overall, I'm pleased with this gift. I had my eye on the brown sugar and shiny gloss but wasn't sure if I wanted to pay five bucks not knowing of I'd like it. I thought I would hate the cocoa butter, but it actually ended up being my favorite and I would purchase the single pot they offer. My favorites were the cocoa butter, super shiny lips, sweet kisses and Brown sugar lip scrub. The vanilla mint, lip conditioner, and breath mint were my least favorites of the set.
This content is the opinion of the submitting contributor and is not endorsed by EdenFantasys.com

Thank you for viewing
12 days of Christmas lip set
– lip balm review page!