The infinite possibilities of AA batteries
Whether you need them for the toy you just ordered or you just need some new ones for the old toy in your toy box, these AA Duracell batteries are a great option. Order with your new toy and you won't need to run to the store when you new toy arrives!
Published:
Pros:
Duracell is a brand you can trust for long battery life, Many toys and controllers use AA batteries
Cons:
Not rechargeable and if you don't take them to a recycling center they will end up in a landfill
I know what you are thinking... Why would anyone review a set of batteries? I feel I have one very good reason, batteries are like men, they are not all created equally. The AA Alkaline batteries sold on Eden are made by Duracell, a leading name when it comes to batteries. The last thing you want when trying out a new toy are batteries that can't stand the intensity or batteries that die out quickly. Duracell, a name you can trust, will not let you down.
Another downside to the lower end batteries is that you will not be able to have the intended intensity of the toy. Even use a toy once and it is crazily intense on a low setting and change the batteries or even use it the next day only to find that even on the highest setting, the vibes are significantly less intense? No, your toy is not defective and no your imagination isn't playing tricks on you. When you use lower quality batteries they are unable to perform in the same manner higher quality toys are, and when they can it is for a drastically lower time frame.
These batteries are right at two inches long and have a diameter or 1/2". They are smooth to the touch and have the normal Duracell shell you are used to seeing at stores. Nothing at all about the packaging or batteries themselves scream "these were made for sex toys". They could be set out on your coffee table or kitchen counter and no one would ever guess you bought them from a sex toy site, whether in or out of the packaging. The picture on the back of the box is not a vibrator, as I had partially expected, but instead of a flashlight. Eden only sells AA batteries in packs of 4, but generally toys do not require more than 4 at one time.
Front: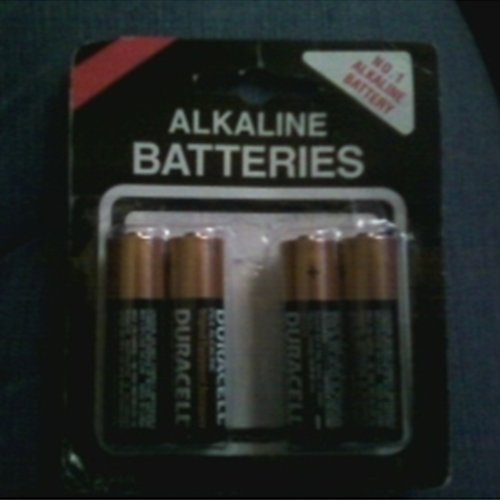 Back: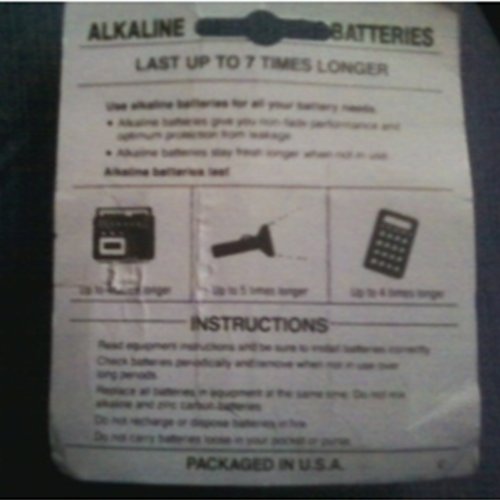 Not looking for AA batteries? Perhaps the toy you ordered requires another size? Have no fear, Eden carries eleven different kinds of batteries.
View the Entire Selection Here
Experience
My personal downside to these toys is a moral dilemma. I try to recycle and be as eco-friendly as possible. Since these batteries are not rechargeable, most of them will eventually end up in a landfill. The only prevention for this is finding a place to recycle them near you! My city has a recycling center and we have a recycling pick-up. While batteries are not supposed to be set out with the recycling, they can be dropped off at the center to be properly and in the most eco-friendly way possible, disposed of. Maybe you city does this, or perhaps even a nearby city.

Another downfall of these batteries is the cost. If you went to your local grocery or convenience store they would be a bit cheaper. But if you are like me, you don't mind paying a bit extra to have them delivered with your brand new toy!
Follow-up commentary
3 months after original review
Batteries are a necessity in this day in age. I am glad that Eden carries them so I can just order them when I order a new toy. I am also thrilled with the variety of batteries Eden sells.

These batteries are no different from the Duracell's you would buy at your local convenience store. They last about the same amount of time and power thing the same way any other battery would.
This product was provided at a discounted price in exchange for an unbiased review. This review is in compliance with the FTC guidelines.

Thank you for viewing
AA batteries 4pack
review page!