My panties ARE in a bunch.
These look nice when worn, but they have a habit of giving wedgies, so be warned. The fabric is a very nice, thin fabric, so they are seamless. Depending on your size and what fit you feel comfortable wearing, these might really work for you.
Published:
Pros:
Thin, silky fabric, seamless
Cons:
Lack of sizing or waistband, can bunch up, could be more breathable.
These come packaged in a plastic sleeve. The fabric is very thin, stretchy, and flowy. The fabric almost moves like water, like silk. The fabric of these is thinner than any other underwear I have, excluding maybe some that are mesh, which makes them pretty seamless. They are 90 nylon, 10% spandex. The care tag says hand wash only and hang to dry. Although, I have washed these in the washing machine with a load of laundry, but they were inside of a lingerie bag. They held up fine. Still, I would not dry them, they would definitely shrink.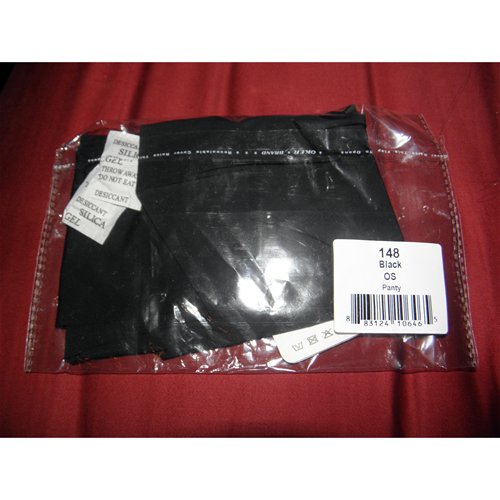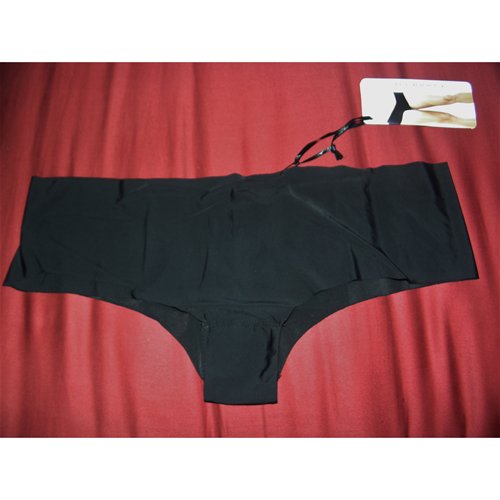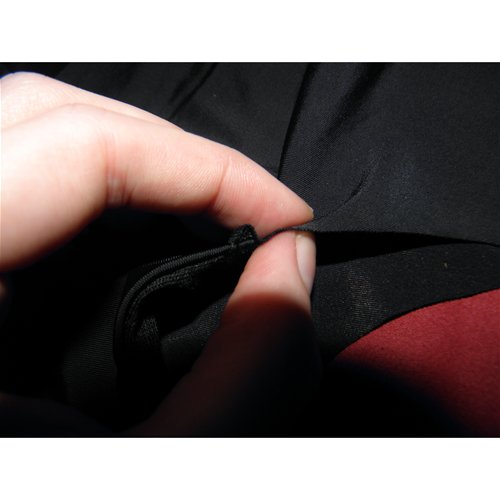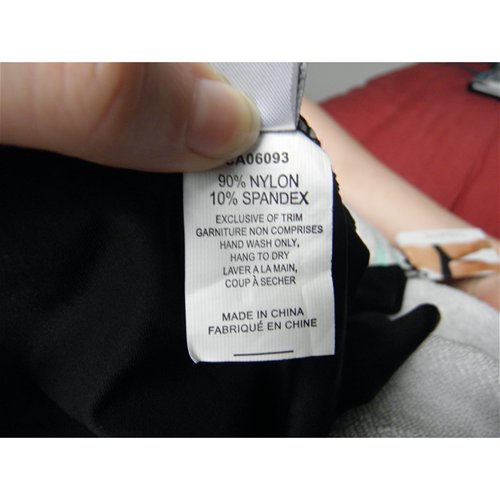 One issue that I have with these is the liner, which is not an issue I've ever really had with panties, so this is a first. They do have a cotton liner, but it could be placed better. For me, the liner was too far back. Significantly too far back, and I didn't notice it until after I'd been wearing them, that the liner in my underwear is typically a few inches forward from where the liner in these panties is located.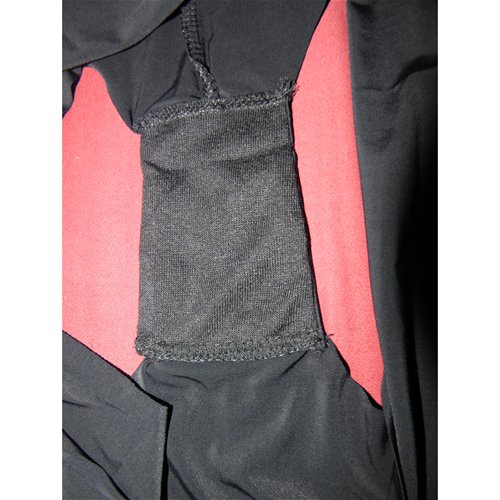 Also, I think that typical cotton boyshorts are a bit more breathable than these panties. Another thing I've noticed is that they bunch up when I wear them. I am liable to get a wedgie any time I wear these, which doesn't happen with any of the other underwear that I generally wear. I'm not sure if it's something about the lack of sizing, or the fabric, but these shift around. It might have something to do with the fact that these have no real waistband on them. Yes, they are seamless, but what does that really matter if they're bunching in places and you have to readjust them. In that sense, these look nice, but they aren't 100% practical. In fact, I look at these in my underwear drawer and consider wearing them more often than I actually do. I end up thinking about how nice they look on me, and the feel of the fabric...but then think about how they'll bunch up, wedge, and make me uncomfortable when I'm walking, unlike my cotton boyshorts. Not something I really want to deal with. Visually, they look nice on me though. My partner even noticed them on me recently one of the times that I wore them, and asked if they were new. Depending on your size, these could be more visual lingerie than practical panties. There is a seam on these where they are stitch together up the back, but it's not really noticeable at all under clothing.
I'm not sure of what the size range is on these, it's difficult to gauge. I think these may be too big on a size small, but someone who wears an xl may even be able to wear the one size, since these have a good amount of stretch to them. Because of the lack of a waistband, these are less likely to give a muffin top if they fit you.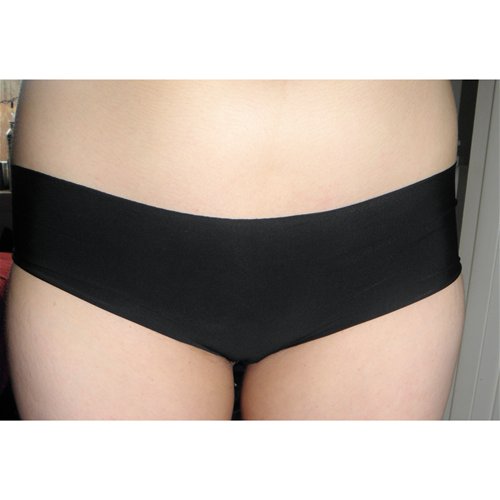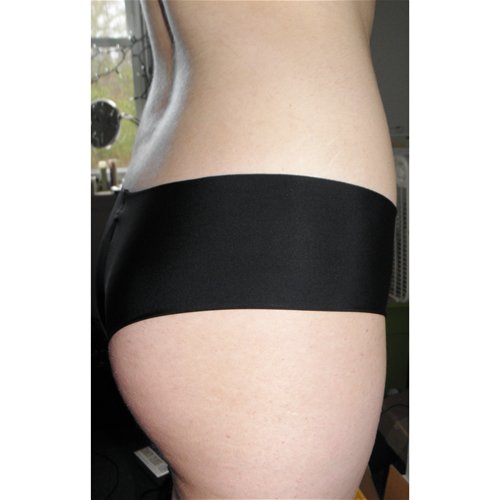 Follow-up commentary
1 month after original review
I'm still not really sure how to rate these pantie; I don't love them , but I don't hate them. They've gotten worn more than I originally thought they would once I first reviewed them. However, I do wish they came in actual sizes, not one size and xl. They do bunch and get a bit odd, but the material is fairly comfortable.
This content is the opinion of the submitting contributor and is not endorsed by EdenFantasys.com

Thank you for viewing
Seamless black panty
– sexy panty review page!