One for the bedroom.
Personally, as long as you have some breast, this is great to add to any collection. Due to its revealingness of the breast area, I suggest it only for the bedroom, but that's up to your own personal preference. It's great quality, very comfortable, and super sexy. I absolutely love it.
Published:
Pros
Very sexy looking, comfortable, good quality.
Cons
Bust is a little large so may not be for small chested women.
When I bought my first corset through Coquette, I fell in love and I just had to have another. And so, I ordered this lovely piece. I chose it for its eye catching design and color, and I just love corsets that lace up the back.
After I ordered it, I saw a new review and was a little iffy about my order. However, after trying it on, I fell in love. It looks great and is very sexy. Though, I usually wear my corsets in and out of the bedroom. This one, unless I have a nicely fitted T under it, will be bedroom only!
The corset is made by Coquette out of Polyester material. It's silver in color with a black trim and lace design. The black lace only covers the front and is thinly lain with a thick black lace flower design incorporated with silver flowers.
The sides are lined with a thick lace boarder. The corset itself is thick enough to support, but thin enough that it is actually quite comfortable.
The corset is about 16 1/2" long.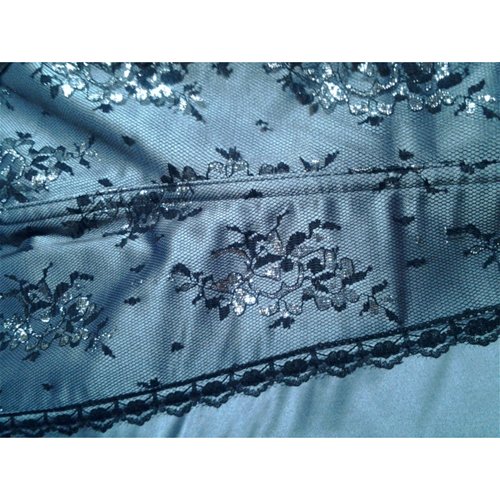 It does come with 6 straps: 4 for garter straps (2 front and 2 back) and 2 shoulder straps if you decide you want more support. Each garter strap easily attaches to the corset and are adjustable.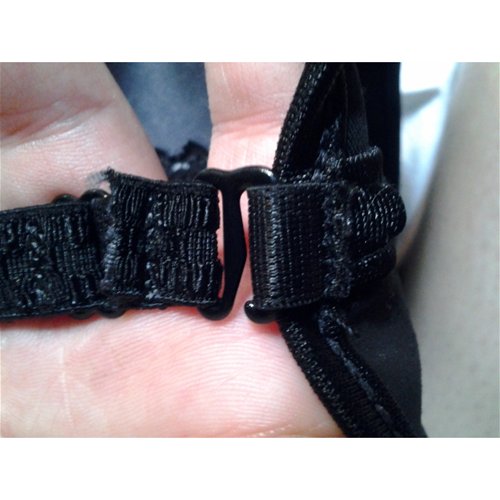 The front snaps up with two different rows of hook eye closures of your choosing and the back laces up with a long black ribbon that ties in the middle of your back.
If you wish for it to tie at the bottom, you can untie the knot and just even it out. I personally think even with the confusion of the strings, it ties to a more secure fit with the bow in the middle.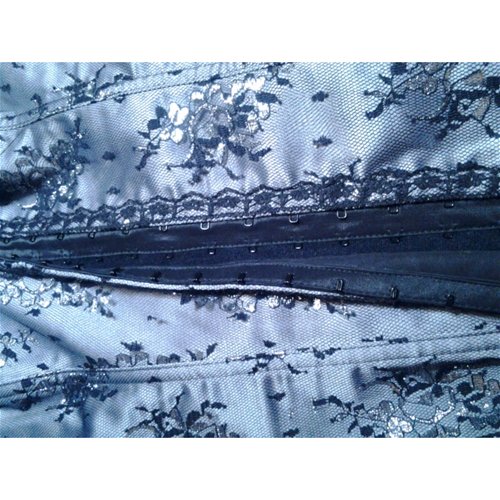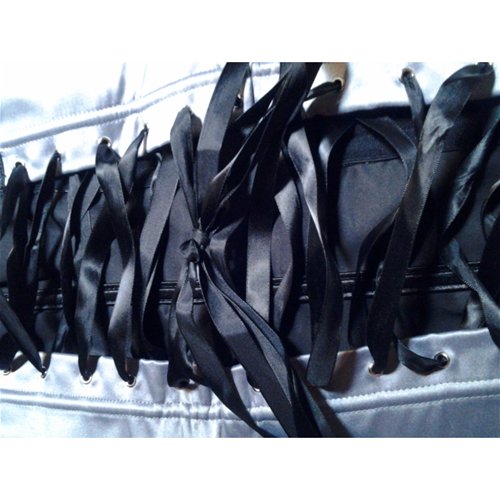 After buying the item and awaiting arrival, I had come across a review that made me worry. They had stated about how the cups run large. It got me worried since she got a size smaller, and my breast are smaller than hers. But, I still wanted to try it on.
When I did, I saw immediately what she was talking about. They just sat in there and you could see part of my nipples (first photo below). So, I pulled the typical "make your boobs look bigger" trick and pulled, lifted, and shifted my breasts as well as whatever I could grab from my side. And to my excitement, it worked (second photo). Not quite as well as I wanted, but at least to where there's not nipple showing by my slightest movement and enough to look great to get him in bed.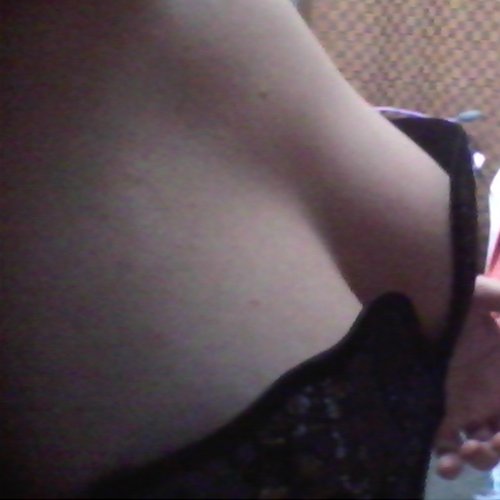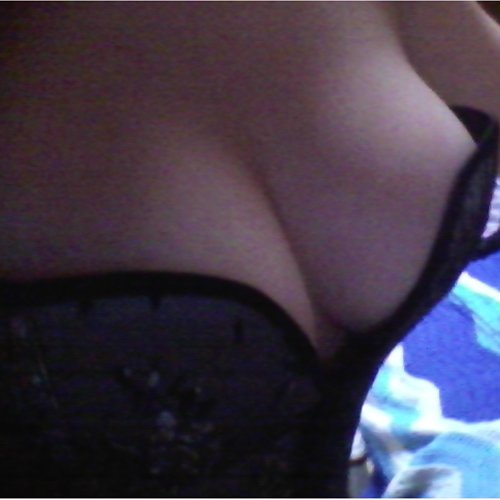 One of my favorite things about this corset though is it works very nicely to give me that hourglass shape. I've been bummed lately about my weight and this really helped me feel better.
My hips are also wide, and I got extra pudge going on to where I have a muffin top even without anything on and this corset fits so well and goes down enough to hide that which is also a big confidence boost.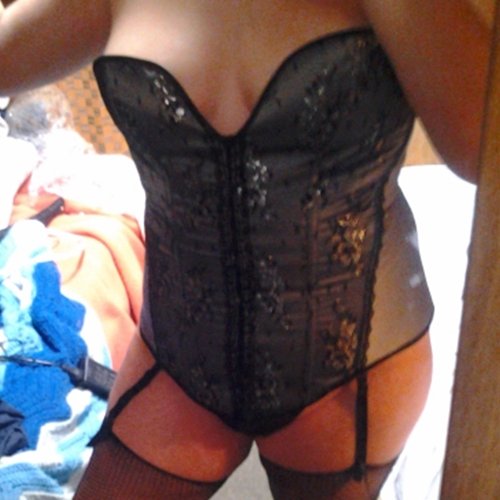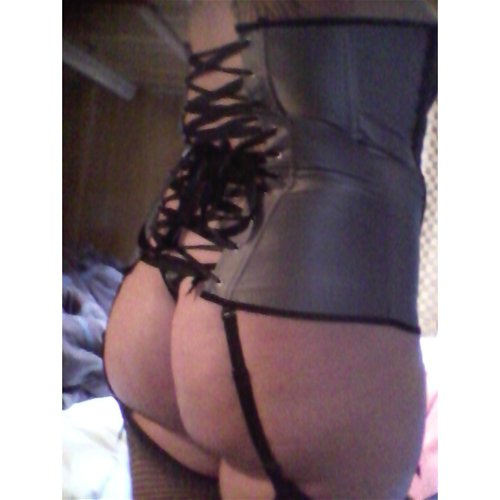 Unlike a lot of the cheaper corsets, this one does not dig in to my sides. Even with the plastic boning. I've had cheaper ones form the mall that I've had to cut the boning out of because it hurt me so badly. Not the case here!
To clean this, hand wash only and hang to dry.
My measurements: 5'5", 38C, 14 jeans, L-XL top.
Follow-up commentary
2 months after original review
I still love this! It's still too revealing on its own for me. Though, I did wear it under my Parisian Provocateur for added flair and it looked and felt great all night! Even to dance in. It is still holding up strong.
This content is the opinion of the submitting contributor and is not endorsed by EdenFantasys.com
Thank you for viewing
Satin lace corset
review page!