(XL) Straight From Audrey's Closet
This is just a classy elegant piece that will make you look taller and slimmer as long as you are within the measurements that they suggest. It's fairly comfortable once it is on and I like the fact that the bow is removable.

I'm giving it only 4 stars only because it is recommended that you hand wash it and some women may find it itchy even though I don't.
Published:
Pros:
Classic Elegant lines
Mostly comfortable to wear
Cons:
Recommended that you hand wash this
I know that I'm telling my age here, but one of my favorite actresses is Audrey Hepburn. When I think of her I think of classic elegance and beauty that needed nothing extra.
I'm nothing like her in coloring, body type or size but in my dreams, when I put this on, I pretend, for just a little while - that I am her. With this chemise, you too can pretend to be Audrey, even if you're a bit of a plus size gal.
What it is … how to wear it
This is a chemise that is best used for the bedroom. This is too sheer for clubbing in my personal opinion, but if I were tiny and 30 years younger, I just might try it anyway with some tights or leggings.
This item is currently available at Eden Fantasys in: XL and One Size Fits Most.
Packaging
This was on a black padded hanger in a plastic bag as pictured below.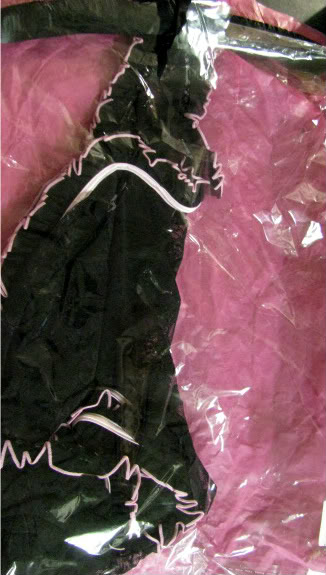 Material & Care
:
According to the tag this garment is made of 100% polyester and it should be hand washed and hung to dry. Personally, since the big pink bow on it is on a safety pin and is removable, I will wash this in the washing machine on the delicate cycle with cold water and use a lingerie bag.
Design, Sizing & Fit
According to the sizing chart, my bra should be 42-44D, my waist 34"-36" and my hips 44"-46". .
I am currently 275 pounds, wear 18-24 tops, wear 44D bra, with a waist of 49", hips of 57" and a torso of 18-19" long.
Based on these measurements this item should not fit me well or ride way up on me due to my waist and hip sizes.
Specific Measurements
center top of front to hem
27"
top of cup to hem
29"
width of front
16" under bow at top, 20" at bottom
cup width & length
8" wide X 6" long
strap length
adjustable to 17", slip style strap
Pink bow is 5" wide X 4" long and is on a safety pin so you can remove it
Close-up photos
Close-Up of Lace: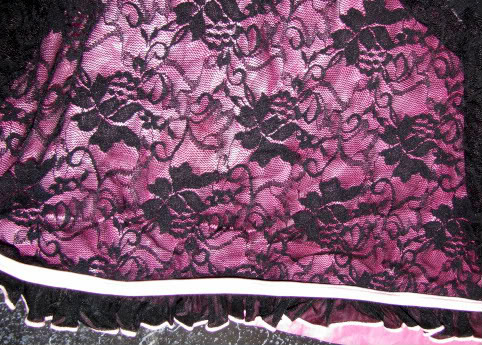 Close-Up of Cups with Bow: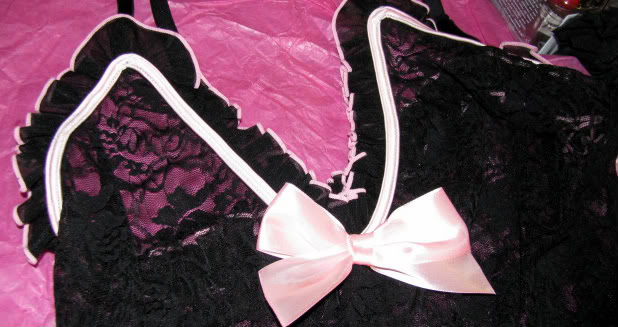 Close-up of inside of cups: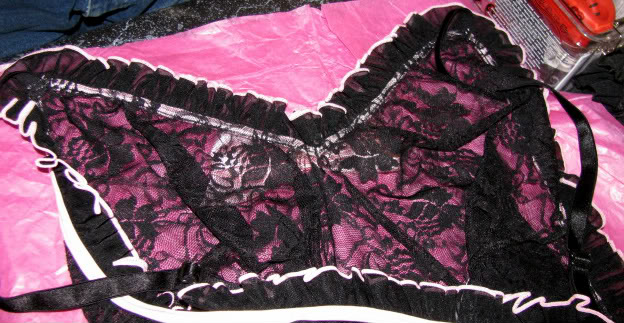 Modeling the Garment
Front: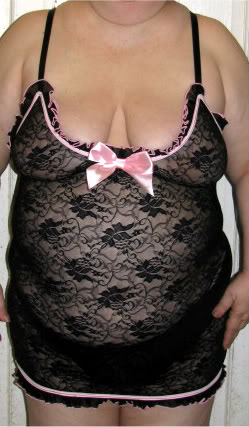 Side: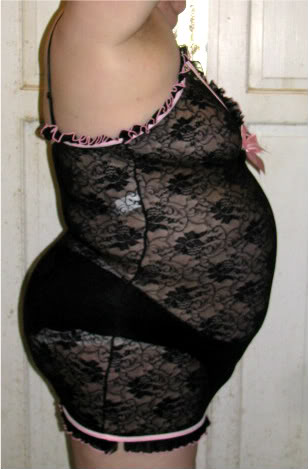 Back: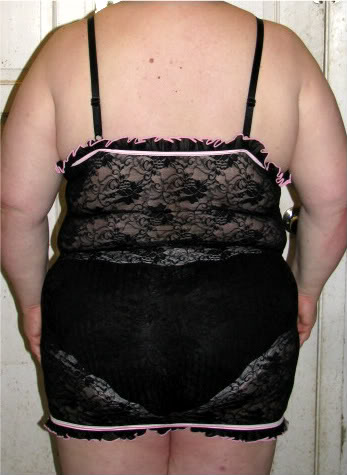 Breast Support: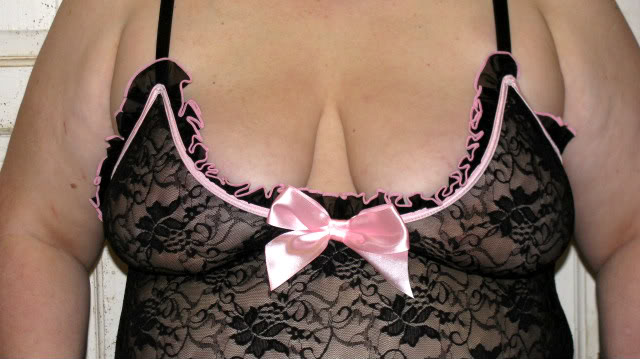 Experience
Comfort

From 1 to 5 on the comfort scale, with 5 being the most comfortable, I give this a 3 or 3.5. The lace is a bit scratchy when you put it on but once I'm wearing it, I never notice it. The straps are really comfortable and I like the length of this.

Final Thoughts

As mahy of you who regularly read my reviews may know, I've been talking about Coquette and comparing their plus size pieces to other brands. I counted today and realized I've done over 27 pieces from the various lines (WOW) and what I've noticed is that Coquette seems to feel like "plus size" means you have big boobs. So oftentimes in order to get something that would fit my hips, I wound up with cups that were too big for my breasts and didn't look as attractive. I tried three pieces of Coquette in an XL size to see if it was possible to move down to the XL with my hips and waist, particularly since I'm working on losing weight this year.

What I found is that if the item didn't have padded cups with underwire support and had more of a long flowing skirt, then I was able to move down to the XL. Two of the three items did fit me and this is the third one.

I really REALLY like this piece. I'm not a fan of pink and neither is my husband. I prefer reds and blues and purples with my skin tones.

But the more I looked at this piece. the more it reminded me of the classic and elegant styles of long-ago days. When my husband first saw me in this, he said, "That looks like something Audrey Hepburn would wear" and I smiled. I knew I'd achieved the look I wanted.

I think with a weight loss of 20-25 pounds will really make a difference in how this piece looks on me. But for now, I'm very happy.
This content is the opinion of the submitting contributor and is not endorsed by EdenFantasys.com

Thank you for viewing
Stretch lace chemise
review page!