Couldn't think of a better way to get my water intake.
This is one fun toy with lots of possibilities, use it all over. Use it on those hot nights or when you have over heated. Easy to clean, and you can turn this into a vibrating Popsicle. It works to bring up the nipples nicely. I don't drink enough water so I couldn't think of a better way to get my daily water intake.
Keep your towel handy for the run off!
Published:
Pros:
Can use other bullets
Ice, Temperature Play
Vibrations carry through ice
Silicone
Cons:
Bullet not so great
Touche Ice Small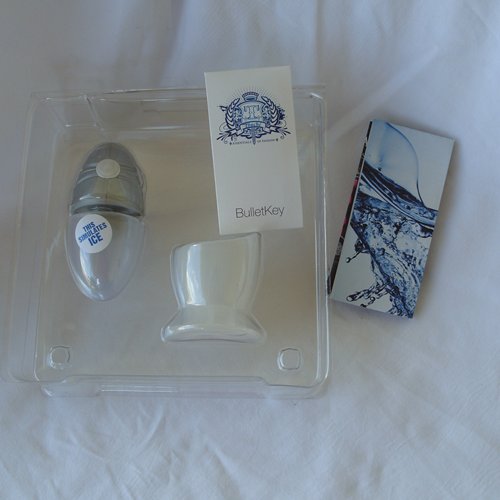 This is a very interesting toy. It has a silicone portion that holds the bullet and on the bottom a piece with holes projects out. In the package you receive a small silicone cup that the top fits into. You fill the bottom portion with water, remove the bullet and set the silicone top onto the water and put it in the freezer. After approximately 4 hours you have a silicone topped ice ball. Place the bullet and play time begins! Great for a hot night or when you are all heated up and need to be cooled down!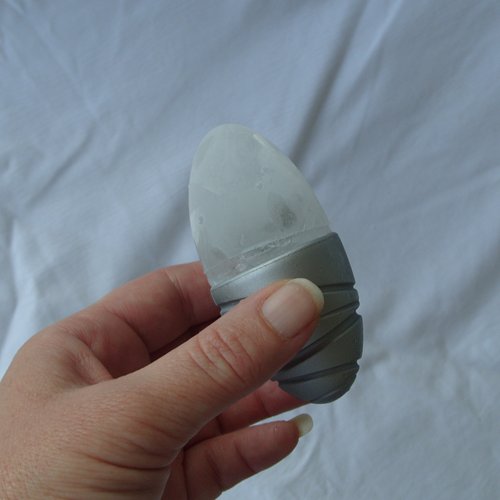 Use
This little thing has so many uses I cannot possibly list them all. The vibrating ice definitely adds a new dimension to your play. It brings up the nipples on him and her beautifully. You can use it on your genitals, for both the boys and girls. You can use it on your neck, your clavicle behind the knees. It works good on the scrotum. You can add this in with a metal or glass toy to make sure it stays cool. I would not use this as an insertable toy.
Materials/Textures
The top portion that holds the bullet and ice as well as the cup are all made from silicone. It is a soft flexible type of silicone that is somewhat squishy. There are some textures and deeper grooves present that make the grip easier on the toy. The silicone itself doesn't get really cold. Silicone rates a 10 on the Eden safety scale, hypoallergenic, non porous, latex and phthalates free. The silicone portion of the toy has no taste or smells to it. It comes in blue, pink or silver colors.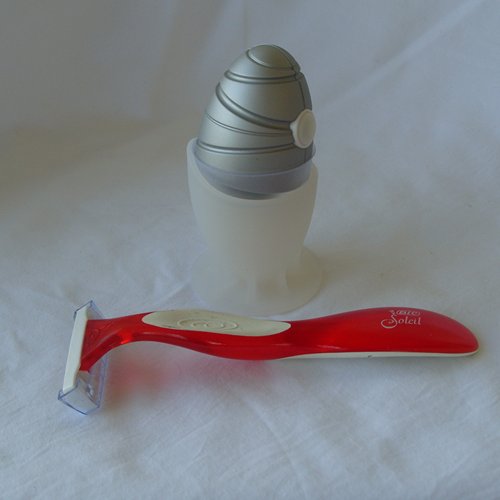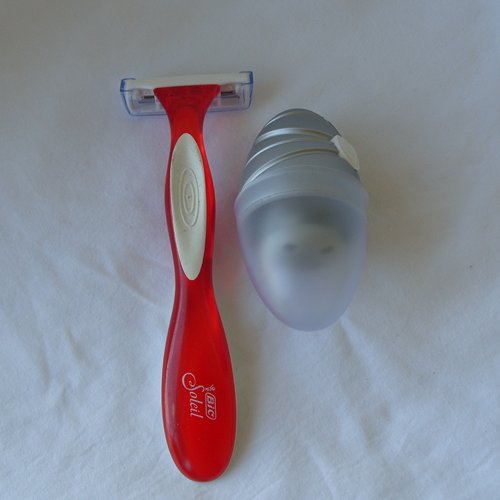 Functions
The bullet that comes with the toy is a simple on and off type of bullet that I really am not to impressed with. It is 3 ½ inches long and 1 ½ inch diameter. The on and off button is located on the end of the toy. The vibrations only rate about a 2 and it is somewhat loud. I actually used one of my Tantus bullets and it worked much better. The silicone does carry the vibrations through to the ice really well. The bullet is completely removable, you don't wan to leave the bullet in when you place it in the freezer as it can ruin your bullet and the batteries. It does run on 2 watch batteries.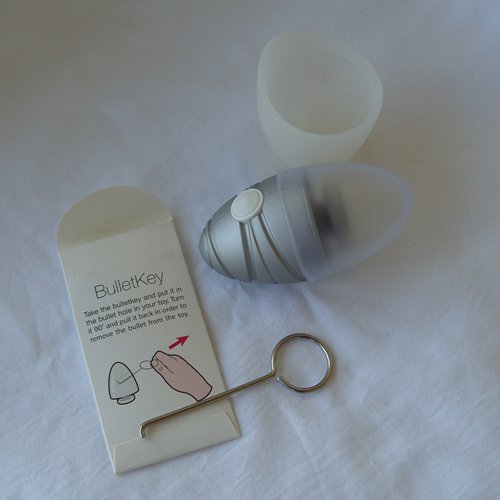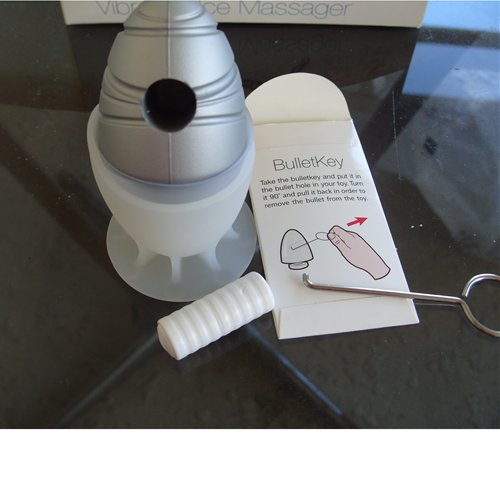 You are supplied with a bullet key, the key looks like a wire key. You place it along side of the bullet and turn it when you have it completely inserted so that way the little end hook hit's the back end of the bullet and you shimmy it out. This is why the silicone is so soft and squishy. I was worried that it would scrape and hurt the silicone but it didn't even leave any marks in the hole.
Size/Shape/Design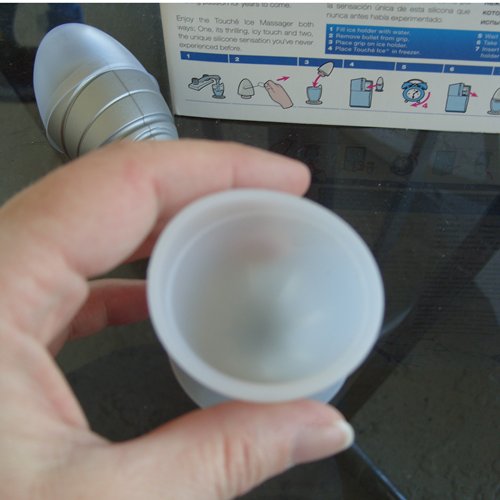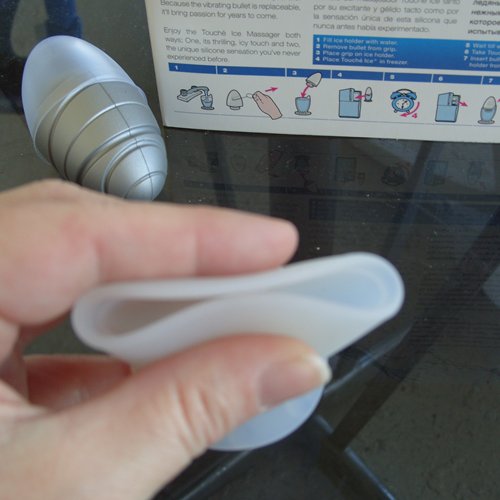 The silicone portion is 2 inches long and 1 ½ inch in diameter when you have the frozen ice in place it is a total of 3 ½ inches long. The top portion has a projectile ring with holes in it that extends approximately ¼ of an inch. This helps to hold the ice to the toy. When you have your ice on it, it compares to a XL Egg.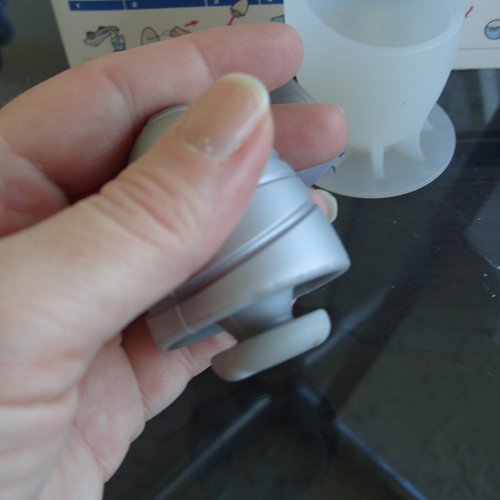 The set comes with the top silicone portion, the bullet, the key. You have a small egg cup looking piece that you fill with the water and place in the freezer, it is flexible and once you put your hand around it to warm it, the ice ball is easily release. There is another clear plastic piece that acts as a cover for your ice and for display purposes.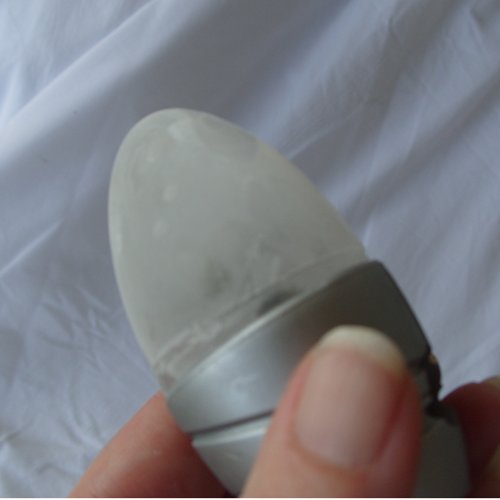 Care/Maintenance
This toy is boilable, dishwasher safe, you can wash it up with a 10% bleach solution. You can use your anti bacterial soap and water, your toy sprays. Due to the deep grooves that give you grip the Eden Wipes may not work so well. You could use water based lubes with this but there really isn't any reason, it glides on your skin with the ice and then the melting ice.
This toy is not insertable, I suppose you could use it vaginally but I don't think that would be too comfortable for any period of time and you could damage your sensitive tissues if you left it in place too long. Frostbit lip doesn't sound too good to me.
Experience
Packaging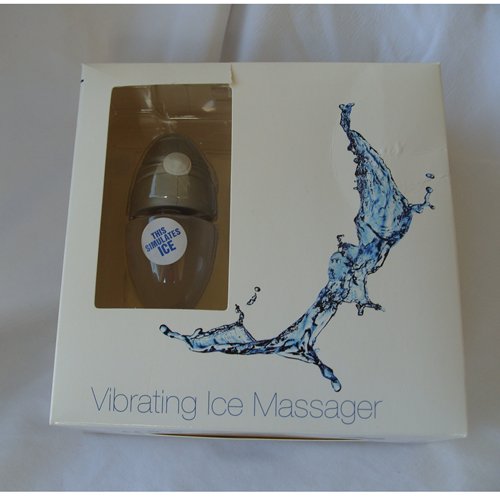 The toy comes in a cool looking box with water splashes on it. The toy part and pieces are in a plastic clam shell and you get an informational flyer. The instructions are in several languages. You also get pictures that seem to be the most helpful.
One of the flier includes a great section on Tips and Tricks
To get your ice transparent, boil it first.
You can add flavors to your water before freezing it to add a flavored treat to your play.
Melt some chocolate and place it into your cup and freeze for a whole lot of messy fun. (But, dang that sounds good).
I would say that this one is not travel friendly unless you have a freezer at your disposal. And then, don't forget it in the freezer when you leave!
Be sure to have your towel friendly for the run off. I couldn't think of a better way to get my daily water intake.
Follow-up commentary
4 months after original review
This one is a whole lot of fun when in the heat of the summer. I haven't used it much in the winter months but you know summer is coming. I think that I would go with the large if I were to purchase it again!
This content is the opinion of the submitting contributor and is not endorsed by EdenFantasys.com

Thank you for viewing
Touche Ice small
– egg vibrator review page!