Pink little mermaid.
The brigit is a delightful vibrator. Lightly textured with 10 different settings. Although, it is not fully waterproof you can have some fun in the shower, but do not submerge it. Although, it is inappropriate for pregnant women it does not provide a compelling reason why. If you are pregnant, I would not recommend even trying this toy.
Published:
Pros:
Silicone, Multiple Settings, Lightly Textured, Comes with batteries,
Cons:
Unsuitable for pregnant women. Not fully waterproof,
Scales and vibrator are not two things that go together, well with the Brigit by Shots media you are able to have a vibrator with scales.
The Brigit is a beautiful, traditional vibrator; it comes in two neat colors. Pink and purple, although I do wish it came in more colors than those two. They both are pretty when you have them in person. The Brigit comes in this sophisticated box. It does not have inappropriate words on it or naked women. The boy is a beautiful back and sliver casing. The box does have some writing on it about what it is made of. The texture, and that it is splash-proof not waterproof. The box also has a useless magnetic back flap. It opens so you can see the toy, but the toy is in full view on the front of the box.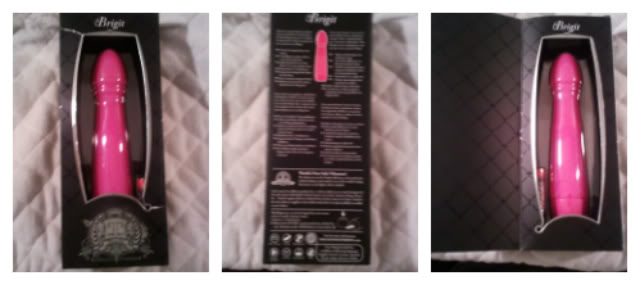 It also has information about the motor. I was curious about the motor, but the box nor the manual provided detail information about it. The toy also comes with two booklets. The booklets have information about the toy, such as how to clean it and how to use it. The book, product page and the manuals both say this toy should not be used by women who are pregnant or used during the time of your period.
For those who like to use toys during your period, this would not be the one to use. When not on your period, or pregnant this is perfect. Why can't you use it when pregnant or on your period? It is because of the motor; the Brigit has an ultra-sonic motor. The booklet does not provide any information on why it is bad. I did some looking around on the Internet and could not find anything, but the definition of ultra-sonic.
The definition is: producing waves with the same nature as sound waves, but frequencies above audio frequencies. From what I understand from the definition that maybe it could effect developing babies ears. Although, It is used to detect early pregnancy in most animals. No information on why it can't be used during your period. It is a particularly odd warning for a toy.
The Brigit sits inside a clear closed tray inside of the black box. With the toy is sitting two double A batteries, Which is a plus. The case can be used as storage if you do not have any, or you can trash it. Whichever works best for you. The Brigit itself is made of a smooth silicone, although the whole toy is not smooth is still a lovely silicone toy. The texture does add for extra stimulation, but not too much. You do notice it when using it. You notice it more when in your hands. The Brigit like most silicone toys I've notices does collect a lot of hair. Not so much lent just hair.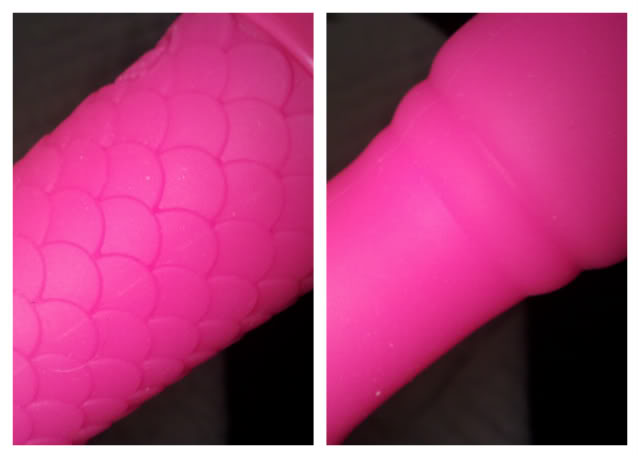 Experience
Continued....
The Brigit is not water-proof but, it is splash-proof so when cleaning you can use it with mild soap and water or toy cleaner. You can only use the Brigit with oil and water based lubes. Never use silicone, silicone on silicone does not work it would ruin your toy. When using it, you would not have to use a condom. I would recommend when sharing you should use a condom especially when sharing anally. Just, for the purpose of cleanliness. You could use this toy anally; I would not use it during solo anal play, but during partner anal play. I feel the toy is perfectly safe.

The Brigit has 10 setting of vibrations that are fairly strong. Some are stronger than other. The toy is operated by one single push button. To turn on the brigit, you press it once down once. To turn it, off you have to hold the button down.
The vibrations are as followed.
1. Low rumble
2. Medium rumble
3. High rumble
4. High rumble in 6 seconds patters
5. High pulsations
6. High fast pulsations followed by low to high revving vibrations
7. High long vibrations followed by two shorter high vibrations
8. High vibrations followed by two low rumbles and one high vibration
9. High pulsations followed by 4 high pulsations
10. Low medium to high vibrations in that pattern.
The measurements are as followed:
The measurements are:
Length:8"
Insertable length: 6 1/2"
Circumference: 4 3/4"
Diameter:1 1/2" .Weight:0.4 lb
The vibrations are high yet extremely quit. You would not hear it through the covers, and not through a closed door, Which makes it a perfect toy for people living with roommates, or family. Perfect for beginners, and the advanced. It is perfect for partner play and solo play. There is nothing I do not like about this toy. I do wish it was a little longer sometimes.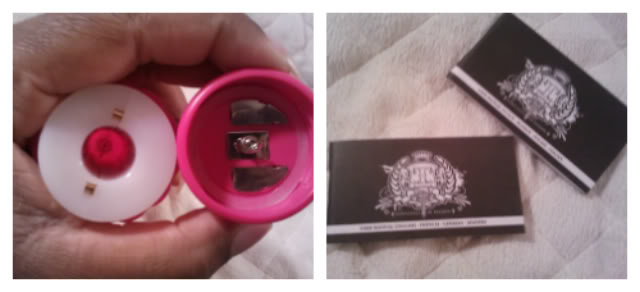 This content is the opinion of the submitting contributor and is not endorsed by EdenFantasys.com

Thank you for viewing
Touche Brigit
– sex toy review page!