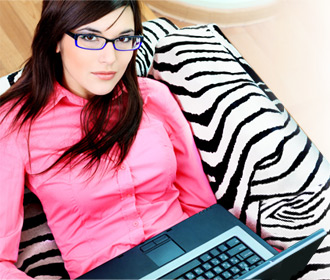 Own a blog?
Work with Eden Fantasys!
Eden Loves Bloggers!
Are you a blogger who wants to review free products, earn Eden gift cards by writing brief posts, or make money with your blog through banner or affiliate advertising? Then, join the "Eden Loves Bloggers" program! We have so many fun options for you. Eden partners with all kinds of bloggers. We work with mom bloggers, product review blogs, tech blogs, sex blogs, fashion, or lifestyle blogs – as long as your blog is updated regularly and is at least three months old, we want to talk to you!
Get one free product a month in exchange for your honest review and two links back to Eden!
Pick from a large variety of products, including "safe for work" products
Earn gift cards in exchange for writing positive posts about anything Eden, including: SexIs, EdenCafe, our community, clubs & forums! (Can participate twice a month)
Earn 20% commission on sales!
Open your own personal store
Make sales online and offline
Make money with your blog!
Variety of tasteful banners available
Get paid in check or Paypal
Are you ready to work with Eden?
Fill out the form and our Blogger Relations staff will get back to you within 2 business days:
Join now