8 TANTRIC PRACTICES FOR SEXY HARMONY
Unite your bodies and souls in a divine flow of energies and experience fantastic ecstasy through tantric practices.
1. COME PURE
Starting with a pure mind and body is a main condition for tantric sensuality. Take a relaxing bath to begin your journey to harmony and bring a waterproof vibe along for pure ecstasy.
2. LOOK IN THE EYES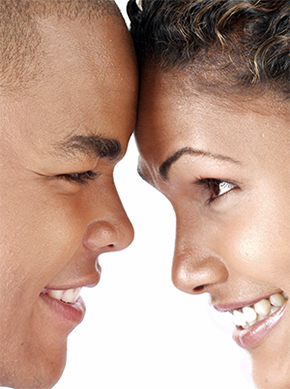 Sit face to face and dissolve in your partner's eyes. Train to open up to each other. Pick a sleeve for him and a rabbit for her to remove barriers and embrace your sexuality.
3. TOUCH CONSCIOUSLY
Sensual massage gives a great chance to explore your partner's body, to feel their breath, to caress their mind with your fingertips. Have a massage oil at hand to make your touches soft and smooth.
4. FEEL YOUR TANTRA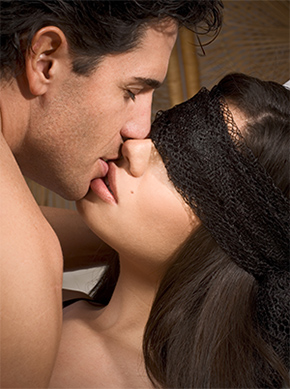 Use sensation play to unleash the most sacred sensual energy flows. Put a blindfold on your partner and use a warm glass toy on them to awake their hidden sensuality.
5. SHAKE YOUR CHAKRAS
Stand with your legs wide apart, relax and let the sexual energy in by shaking every part of your body. Having Ben Wa balls inside you will stimulate inner relaxation and energy flow.
6. YAB YUM POSE
Embrace each other in the pose of unity, bringing your sexual energies into one powerful stream. Sneaking a couple's vibe in between of your hot bodies will add extra sparkle for synchronous explosion.
7. SCHEDULE YOUR TANTRA
Together with your lover, set a date for a tantric session. The anticipation of pleasure will make the experience explosive.
8. EXPRESS YOUR LOVE
At the end, tell your beloved, what your intimacy means to you, be sincere and gentle. This will allow for better understanding and closeness, making your love even more fulfilling.