How To Pick The Best Sex Toy Gift To Match Their Lifestyle
Wanna be the best gift-giver out there? Don't just give them sex toys because it's a fun gift and everyone deserves pleasure - although those are good reasons, too. Give them something they personally are going to love - a sex toy that will fit their lifestyle, have a piece of their character. Trust us, it's going to be the best gift they'd ever get.
tried high-tech sex toys in 2019
5

A Pocket-size For The Adventure Junkie
Paragliding in India, hiking in Singapore, free diving in Bali - you name it, they've done it. Traveling the world, hunting new electrifying experiences is a calling - but those airport fees are deadly. Give them a chance to bring their pleasure along in a travel-friendly style. Learn how to choose a luggage-friendly sex toy here.
For Her
Whenever he feels like, wherever he is - he can just rub one out, and this egg will be there for him.
Egg masturbator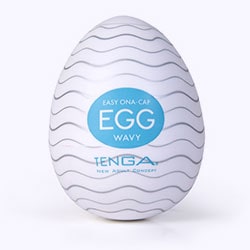 For Him
Keep it simple, light, discreet and USB rechargeable - and she'll bring this pro-sucker along wherever she goes!
Satisfyer Pro traveler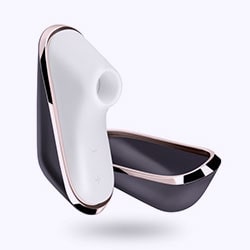 6

A Trend For The Hypebeast
They know all 'em trends - the freshest memes, the new Billie Eilish song, the coolest outfits. Hypebeasts know what's up, and being kinky is soooo hot right now. Spank it, tie it up, put your limits to the test - your open-minded friend will be up for it.
Mini faux fur flogger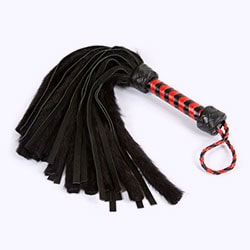 A blindfold would be a nice touch for any BDSM gift.
7

A Real Deal For The Off-screeners
The off-screeners got it first - there's way too much social media in our lives, and they vote for the real deal. Real contact, real experiences, real connection. They will love an erotic gift with stunningly realistic materials and beautiful details.
For Her
A life-like, veiny and silky dildo stud is almost better than real - she's bound to love it.
Dual density stud
For Him
Curvy, soft, a delight to grab and a bliss to hump - this mold is what his dreams are made of.
Doggie pussy and ass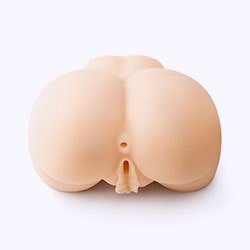 8

A Vegan Toy For The Eco-activist
Keeping it green and vegan-friendly is a vital cause worth fighting for - and so demanding. Eco-activists are super aware of the things they put out in the world and the things they put inside themselves. So why not grant them something natural, eco-friendly, clean - and let them do some green lovin'?
Awesome at temperature play, diving at applying pressure and a breeze to clean - a glass gift will win their heart.
Gold laced G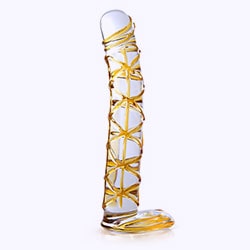 9

A SPA Treat For The Workaholic
They are so good at what they do but boy do they need to relax and unwind! Balancing out work and sanity is a tough nut to crack - they might need a little magic! Choose a superpowered orgasm-machine they can bring in the bathtub with them and let the world wait.
Lyra