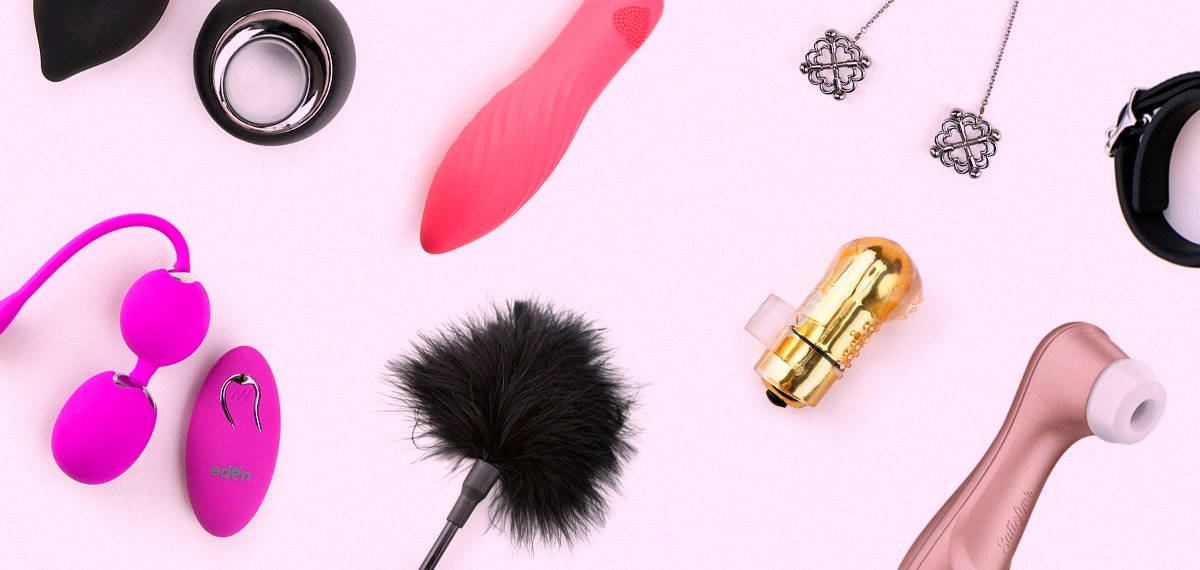 How To Choose The Best Sex Toys For Beginners
Looking for your first sex toy? Congratulations! Once you finally get your hands on your brand new sex toy, you'll have but one regret: "Why the heck haven't I done this earlier?!" Your head must be swarming with questions: which one? Is it good enough? What if I chose wrong? Breathe. That's what we are here for - to answer all of your questions before you ask them, to help you choose your first sex toy and start off your fantasmic adventure.
1

What Is The Best Type Of Beginner's Sex Toy?
When looking for a great sex toy, first, decide what type of stimulation you want. Use your naughty nimble fingers to do some research: during masturbation, try teasing different erogenous zones and check out what feels best. Do you prefer external stimulation, vaginal, or a combo of the two? Stroking the whole penis, the penis head or maybe massaging the prostate? Once you distinguish your "zones of interest," narrow down your search to a particular category of sex toys to target your "favorite" pleasure zones.
You can find beginner sex toys for both for solo and couple play.
You don't need to embark on your first sex toy adventure alone. Share the delight of new discoverings with your SO! Experiencing this super-intimate fun together will lead to more orgasms, more intimacy, and more thrill. What couple doesn't want more of that?
said they are interested in sex toys
Source: Dailymail.co.uk
2

Best Beginner Sex Toys For Women
Clitoral Stimulators
Did you know that 75% of women need clit stimulation to reach orgasm? Pressing your "magic button" during penetration magnifies your pleasure. Clit stimulators with sucking, pulsating, and vibrating functions will give you sensational pleasure you'd never experience with your fingers alone.
Freestyle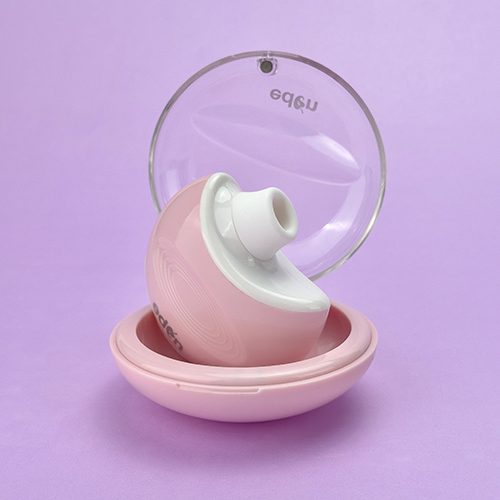 Rabbits
Since we just talked about the power of clit stimulation, you may be thinking "why rabbits?" Well, let's start with basic anatomy: women have two orgasmic zones - the clitoris (outer stimulation) and G-spot (vaginal stimulation). When you arouse both zones simultaneously, you blend internal and external orgasms in one, over-the-top O! Reaching both of these hot spots with your fingers can be tricky, but the rabbit vibrator makes it effortless. The ergonomic shaft of a rabbit vibrator is packed with thrilling orgasm-inducing functions that you'll be able to enjoy while the buzzy ears are trembling against your clit. Find out how to choose your perfect little humper here.
3

Best Beginner Sex Toys For Men
Masturbators
Even a beginner knows – penis stroking is the fastest way most men reach orgasm. That said, picking a simple sleeve as your first toy is a safe – and thrilling – bet. Masturbators or penis strokers deliver life-like sensations similar to those you'd feel during vaginal penetration or when receiving a handjob or blowjob. How do masturbators work? The secret lies in their vibration patterns, ergonomic design, and life-like soft material that guarantee unimaginable pleasure. Learn more about choosing a masturPAL in our smart guide.
Vibrating pussy in a plastic case
Vibrating pussy in a plastic case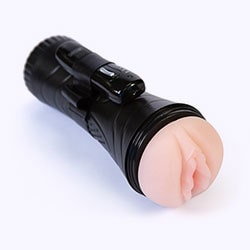 Prostate Massagers
By this point, we all know the incredible bliss and health benefits that prostate massage provides. The common question, however, is "how do I find the best P-spot toy for beginners? With an ergonomic prostate massager, you'll be sure to get your P-spot orgasm, no matter how much experience you have. Just make sure you pick a massager with a bulbous shaft to press against the P-spot, an ergonomic curve and longer handle for easier control.
P-spot stir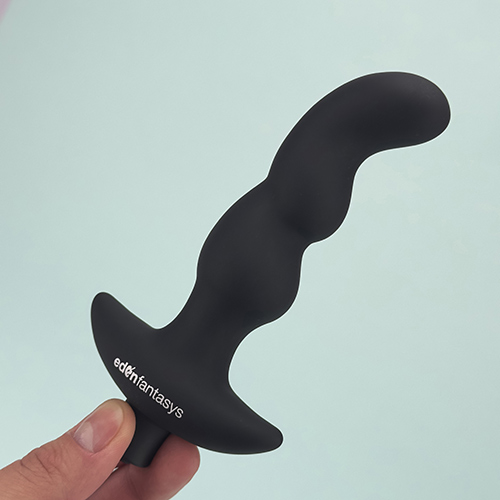 4

Best Beginner Sex Toys For Couples
Couples' Vibrators
Whether one or both of you is a sex toy noob, there's nothing better than a toy-induced orgasm for two. Many couples vibrators are C-shaped for comfortable, hands-free play. Some even have a remote control for distant fun! Discover more tips on how to choose a couple's vibrator in this cool guide.
Vibrating Cock Rings
It's safe to say – vibrating cock rings are some of the best starter toys for couples. With these arousing rings, he remains in control of his stamina and the ring vibrations send her into an orgasmic frenzy. Ready to learn more? Hop here.
Vibracious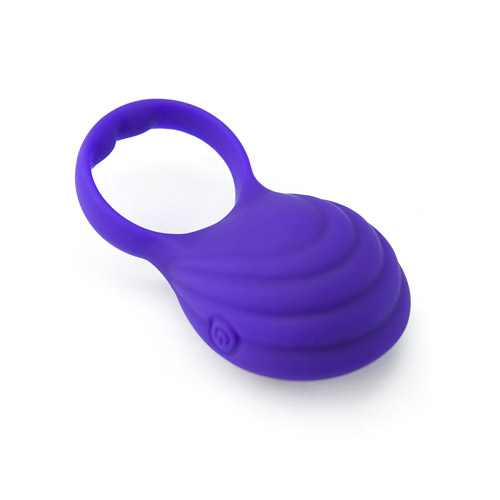 Light Bondage
Exploring your kinks together and unleashing sensual energy is super healthy for a relationship. You can start simple, with things like blindfolds, teasers, or a simple set of handcuffs. Often, those are all you need to ignite your passion and boost your confidence.
Romantic tickle set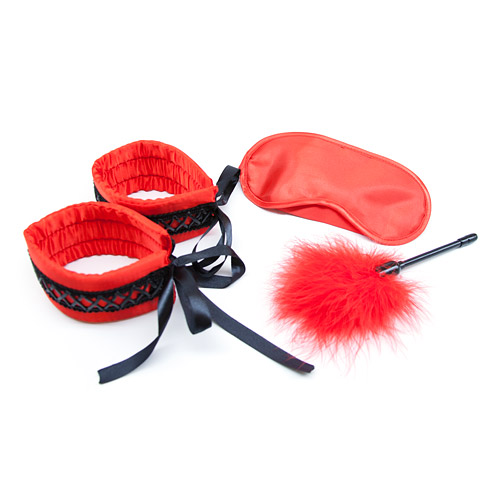 claim they consider themselves "kinky."
Source: Dailymail.co.uk
5

What If I Buy A Toy And I Don't Like It?
Pay For It Only If You Like It
EdenFantasys wants every beginner to get more pleasure – from the first try. That's why the Eden Pilot Terms Of Service was created. It's a special beginner's program that helps you find out what you like without spending any money on the wrong products. Order any sex toy kit for beginners via Eden Pilot and get it with our discreet shipping. You will have 17 days to make sure you love the toys and you'll only pay for them if you love them.
Sex Toy Reviews
When you're judging the quality of a sex toy, you don't have to take our word, or that of any other manufacturer on the market. Instead, you can read what real people think. We take great pride in our database of 70,000+ reviews. Check out honest feedback from our customers and get an in-depth insight into what kind of pleasure you'll get.
Opt For A Multi-functional Toy
Some toys can tease many hot spots at once. Others are so flexible, you can put them anywhere you like. Some fit both people with penises and people with vaginas, making them great for solo and couple's play. For example, a rabbit vibrator is a sex toy that gives you blended orgasms – it offers simultaneous G and C-spot stimulation. They can warm up, vibrate, pulsate, swirl and thrust – so keep your eyes open for all the bells, whistles and unconventional uses.
Start Small
If you plan on inserting your toy – anywhere – consider starting small. A smaller shaft can be a stepping stone to bigger adventures down the line, teaching you a lot about what you want next. Take a look at this dildo size guide to get tuned into your preferences.
Choose Safe Material
Material matters. Silicone and glass are easier to clean, TPR is softer and easier to use, and metal gives good pressure but can be a bit much for noobs. Learn more about sex toy materials in this A to Z guide.
Use Lube
Whether you prefer inner or outer stimulation, what feels good without lube feels even better with it. Keep a bottle nearby to elevate your first sex toy session.
Cleaning
"Safe pleasure" and "hygiene" go hand in hand. It doesn't matter if your first toy is a vibrator, a dildo, a masturbator, or a set of handcuffs – clean your goodies before each use. Check out this smart guide on the proper cleaning of tantalizing toys.